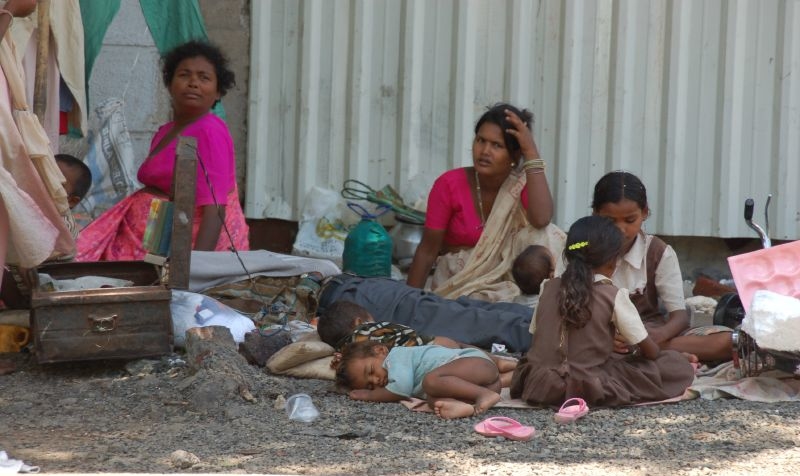 Homelessness in India is on the rise. Many people are turning to the streets as a place to sleep and find income by performing hard labor. Children living on the street are also becoming very common for many reasons, including abuse and family abandonment.
Causes
Factors that contribute to homelessness include impairment, a shortage of housing affordability, irregular or long-term unemployment and shifts in business. Policymakers state that the cause of homelessness is substance addiction, mental illness, relationship failures and domestic abuse. Prime Minister Modi has set a goal to eradicate homelessness by 2022, but the government has made no progress thus far.
Street Children
As a result of urbanization, poverty and other factors, children end up on the streets. In India, there are more than 400,000 children living on the street. According to UNICEF, there are four categories of street children. There are high-risk kids who stay with families, but labor on the streets for a living. Then there are children who mainly live on the street, but spend some time with family. There are children who spend a good deal of time on the streets and therefore do not live with or communicate with family. Finally, there are orphaned children who are left alone with no caring adults.
Children who end up on the street are often subjected to neglect and physical and emotional abuse at home. Once on the street, children experience trafficking and/or heavy labor as they flee their families in hopes of a new life. Children as young as 6 years old skim through the litter in search of money to survive.
How Unemployment Has Contributed to Homelessness
Because education is more expensive for the average Indian than for the average American or European, more Indians are becoming unemployed. India's average per capita income is only slightly more than $1,200, compared to the United States' $54,510. This economic discrepancy shows why economic security is so difficult for Indians to achieve.
Challenges Homeless in India Face
Due to severe weather, seven homeless people die every day in Delhi. Homeless people have very little access to healthcare services. The absence of proper identification documentation needed by hospitals, the expenses and the tendency of physicians to openly reject them are just a few of the factors. According to a study taken by the United Nations Development Programme in 2010, less than 3% of homeless people in India had an ID.
Aid Available
Street kids have benefited from drop-in centers. These centers are set up by one of several NGOs working to assist the homeless in India. Salam Baalak Trust (SBT) is one such organization that has been functioning in Delhi since 1989. SBT operates four community centers that are open 24/7 and can accommodate up to 220 children at any given time. This group has aided 3,500 children living on the streets. Free clothes, food, schooling, support and rehabilitation programs are all available at SBT facilities.
Other NGOs offer different services to the homeless in India. Aashray Adhikar Abhiyan operates as an advocate for the homeless and Pehchan assists the homeless in getting proper identification, for example. With organizations such as these, as well as others, there is hope for the future of the homeless population of India.
– Rand Lateef
Photo: Flickr
https://borgenproject.org/wp-content/uploads/logo.jpg
0
0
Kim Thelwell
https://borgenproject.org/wp-content/uploads/logo.jpg
Kim Thelwell
2021-05-12 19:48:47
2021-05-14 06:04:47
Homeless in India: Causes and Aid Available