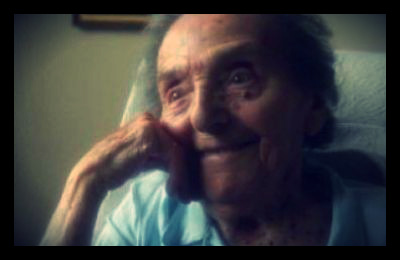 At 110 years of age, Alice Herz-Sommer lived longer than most and had experienced something that a diminishing number of people living the world today may claim: surviving the Holocaust.
As the oldest known survivor of the Holocaust, for the past 70 years Herz-Sommer has served as a living reminder of the perils of hubris and inaction — specifically, for the nations who failed to act when reports of Adolf Hilter's ethnic cleansing plans first came to light.
Alongside her husband and son, Herz-Sommer was imprisoned in 1943 at Theresiendstadt, a concentration camp in Terezin, Czech Republic. Two years later, she and her son were among those released from the camp after the Soviet army liberated the camp.
Of the estimated 140,000 sent there, fewer than 20,000 remained alive by the war's end.
These numbers don't inform the reader of Herz-Sommer's accomplished piano skills nor do they tell us about Herz-Sommer staged concerts at the concentration camp, an activity that enlivened both herself and her fellow inmates.
We have all learned about World War II. We have studied how Adolf Hitler warred against the allied forces and nearly conquered Europe. We have listened to lectures about his efforts to cleanse his empire of Jews, homosexuals, the Roma and Sinti, the disabled, blacks, Jehovah's Witnesses and other targeted groups.
Herz-Sommer's reminded us of the human experience behind a man-made tragedy. History may be compressed into facts and statistics, but she, herself, could not.
Since WWII, more genocides have occurred, some more publicly than others. The Bosnian and Rwandan genocides occurred within the past 3o years while the more recent burning of Kiev, the ethnic cleansing of Muslims in the Central African Republic, and the millions of Syrian refugees fleeing the civil war, all illustrate conflicts plaguing the world today.
The death of one of the few remaining Holocaust survivors should serve as a stark warning that even the most horrific crimes against humanity will eventually fade away into the annals of history.
While the irreparable erosion of memory and experience is inevitable, preserving an international consciousness of these crimes is an inalienable human obligation. By doing so, such an effort will both memorialize the victims and survivors of the past and help to safeguard potential victims in the future.
 – Emily Bajet 
Sources: New York Times, oas.org, Al Jazeera
Photo: Daily Mail
https://borgenproject.org/wp-content/uploads/logo.jpg
0
0
Borgen Project
https://borgenproject.org/wp-content/uploads/logo.jpg
Borgen Project
2014-02-26 22:19:17
2018-05-30 13:13:21
Holocaust and the Power of Memory