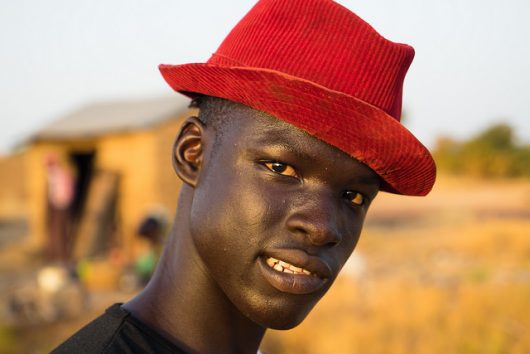 History of Ebola in Mali began in October 2014 when Aminata Gueye Tamboura tried to protect her (non-biological) granddaughters from the Ebola outbreak in Guinea. They traveled back to her home in Mali by taxis, buses and public transportation, while one of the girls, Fanta Condé, had symptoms of fever and nosebleeds. The two-year-old was brought to the Fousseyni Daou Hospital and was diagnosed with Ebola on October 23. One day later, she passed away.
The Spread of Ebola in Mali
Condé's diagnosis was especially alarming because of the amount of people she could have made contact with throughout their journey to Mali. Once notified, WHO tracked down and quarantined 108 people who may have been exposed to Condé. Notably, no one in that group showed symptoms throughout the 21-day quarantine and were released in November.
On October 27, a few days following Condé's death, another Ebola victim passed away. The imam had travelled to Mali from Guinea in search of a treatment for kidney failure he had for about one month. While doctors did not diagnose him, kidney failure is associated with late-stage Ebola. Soon after his visit to the Pasteur Clinic in Bamako, a nurse became sick and died, raising concerns about Ebola. On November 11, the nurse's diagnosis of Ebola was confirmed. The hospital and areas that the imam and nurse had visited were quarantined, allowing health authorities to learn that a doctor at the clinic had Ebola as well.
Preventing the Spread of Ebola in Mali
In response to these outbreaks, emergency teams made from organizations such as WHO, Medecins Sans Frontieres, the United Nations and others were deployed in Mali. Certain groups already had a presence in Mali due to its shared borders with countries with Ebola outbreaks, allowing them to immediately take action. The history of Ebola in Mali was dramatically shorter than in neighboring African countries, largely because of the efforts of these organizations.
WHO, for example, was able to test blood samples in hours, hastening the process of diagnosis. They trained over 900 health workers to appropriately handle the outbreak. Preventative measures were taken as well; WHO provided hand washing facilities and temperature checks at hospital entry points.
In accordance with the tradition of diatiguiya, Mali did choose to keep its borders open. It continued to practice hospitality with its neighbors, despite the challenging circumstances at the time. Health checks were put in place, however, as preventative measures.
By January 6, 2015, the CDC had removed travel warnings in Mali, deeming it safe. On January 8, Mali was officially declared Ebola-free. The last Ebola patient tested negative on December 6, 2014, and no cases of ebola have come about since. The history of Ebola in Mali lasted a short few months because Mali effectively contained the virus wherever it appeared. In other West African countries, people were reluctant to believe in the Ebola virus and did not adhere to the recommended precautions, but Malians were more cooperative. The joint effort of citizens and aid groups ultimately lead to the successful containment of the Ebola virus in Mali.
– Massarath Fatima
Photo: Flickr
https://borgenproject.org/wp-content/uploads/logo.jpg
0
0
Borgen Project
https://borgenproject.org/wp-content/uploads/logo.jpg
Borgen Project
2018-09-17 01:30:32
2019-11-21 12:46:12
History of Ebola in Mali