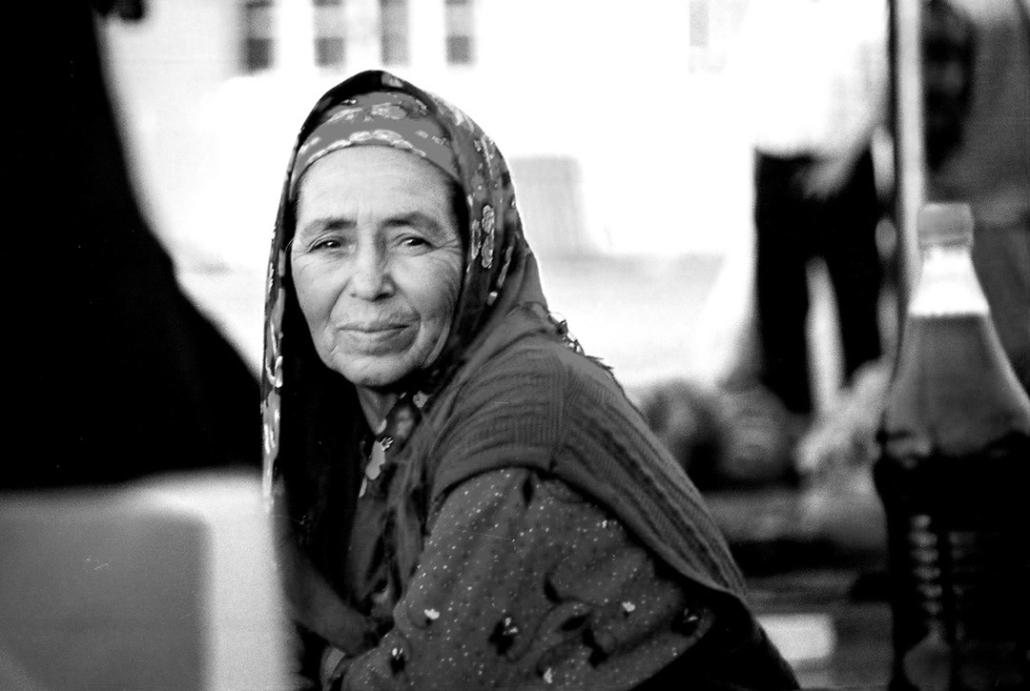 Turkmenistan, a country rich with gas and export struggles, corruption and poverty. The country is located in Central Asia and shares its borders with Uzbekistan, Kazakhstan, Iran and Afghanistan and has been independent since 1991. Meanwhile, the life expectancy in Turkmenistan has been on a steady rise within the last decade. Here are the top 10 facts about life expectancy in Turkmenistan.
10 Facts About Life Expectancy in Turkmenistan
The life expectancy in Turkmenistan is around 68 years. According to the BBC, the average lifespan for women is 71 and 64 years for men. The country's life expectancy ranks four years lower than neighboring Uzbekistan and Tajikistan, while it ranks five years lower than the world average life expectancy.
Turkmenistan suffers from a high mortality rate which affects overall life expectancy. The World Health Organization states in its "Highlights on Health in Turkmenistan" report written in 2005, that "As could be expected, excess mortality is due to communicable, respiratory and digestive diseases." The two highest causes of death are infectious and parasitic diseases.
Water resources are rather scarce because desert covers a lot of Turkmenistan. In fact, it is one of the most water-deficient countries in the world. The government tried to create projects, such as the creation of parks, to make cities appear greener. The plan backfired because these plants required a large amount of water. Seventy-one percent of the population has access to drinking water, while 29 percent of the population still lacks clean water.
Turkmenistan has 22 physicians per 1,000 people within a given population. The former president, Gurbanguly Berdymukhammedov, tried to make changes to the health care system and citizen's lifestyles and has been encouraging spending on public health and healthier lifestyles. A lack of doctors takes its toll on rural communities, while limited access to sanitary water increases the chances of becoming sick. While urban areas have modernized hospitals, care can be expensive. Meanwhile, rural communities suffer from old equipment and shortages in medicine which could affect life expectancy statistics as well.
Turkmenistan is a healthy nation. The government focuses on nutrition through private agriculture and food production. It tries to create healthy lunches in schools by banning unhealthy foods and drinks. Some noncommunicable diseases affecting the population comes from malnutrition, such as raised blood pressure, blood glucose and blood cholesterol. These can be life-threatening diseases.
Housing in Turkmenistan differs from other countries in their structures. People often live in yurts due to weather conditions or economic reasons. The yurts surround cities and traditional families heavily populate them. Houses do exist but the monthly rates tend to be higher than the people's wages. Yurts are a more affordable form of shelter considering the increase of food and gas prices.
The infant mortality rate in Turkmenistan is 33 deaths per 1,000 births, which ranks the country number 55 in the world. The maternal mortality rate is 42 deaths per 100,000 births, which places Turkmenistan at 104 in the world.
The literacy rate in Turkmenistan is 99.7 percent for people ages 15 and older. Most students spend up to 11 years in school. The government is trying to reform the educational system to be more effective for students. Its main goal is to get everyone into the local workforce and have it perform internationally as well. Children receive a basic education that fits the needs of the government or specific jobs that they can work internationally. It does not necessarily include a well-rounded course curriculum.
Turkmenistan has a high poverty and corruption rate. The given wages are not nearly enough to cover common products. The further away from the center of Ashgabat that people live, the fewer resources they have available to them. Those who live in urban cities have more access to natural resources. Those living in rural communities have less, especially when it comes to natural gas.
The crime rate in Turkmenistan's cities is low compared to the surrounding countries. Towards the border, the crime rate grows due to terrorism and the drug trade. The cities set a curfew for 11 p.m. to lower crime at night.
Though these 10 facts about life expectancy in Turkmenistan put things into a grim perspective, the government is doing what it can to change the future. If the government successfully reforms Turkmenistan's education system, allowing for a workforce that can compete internationally, people could raise their living standards, and potentially, the country's life expectancy as well.
– Christina Atler
Photo: Flickr

https://borgenproject.org/wp-content/uploads/logo.jpg
0
0
Jennifer Philipp
https://borgenproject.org/wp-content/uploads/logo.jpg
Jennifer Philipp
2019-09-04 01:30:13
2019-12-16 14:34:10
Top 10 Facts About Life Expectancy in Turkmenistan