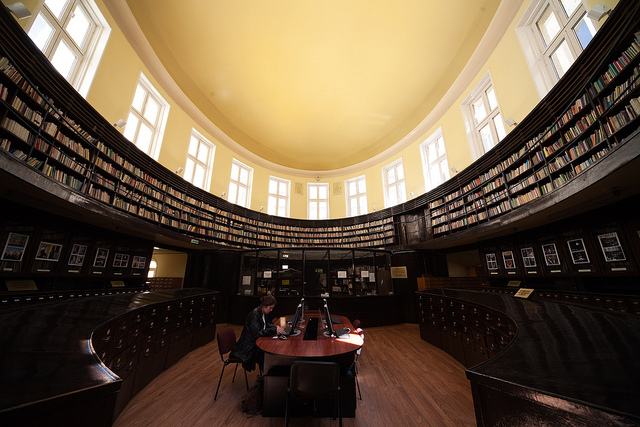 A former Soviet republic in Eastern Europe, Bulgaria gave up its communist doctrine in 1990 and joined the European Union in 2007. Bulgaria is also a nation of just over seven million people, including Bulgarian, Turkish and Romani ethnic groups. Of this figure, approximately one in four Bulgarians (around 1.5 million people) is under the age of 25, which raises an important question: what is education in Bulgaria like?
Overall, Bulgaria's education system has a long list of positive statistics. The national adult literacy rate is at a significantly high 98.3 percent, with a mere 5,000 primary school age children out of school, and nearly 95 percent of students enrolled in secondary school in 2011. The country allocated approximately 4 percent of its GDP to education, putting it on par with Russia, Japan and Italy.
The education system of Bulgaria is supported by the government department of the Ministry of Education and Science, and school is mandatory for children from the age of seven until the age of 16. Like many, if not all, other developed nations, Bulgaria's school admits both male and female students, and municipal state schools allow non-native speakers of Bulgarian to study their mother tongue.
Education in Bulgaria, however, was very different under communist rule. Much of what was taught in schools nationwide was heavily centered around communist propaganda and ideals. Although the noble goal of eradicating illiteracy was established, the government did so through the introduction of mandatory study of the Russian language. Liberal arts were replaced with technical training and the Soviet national newspaper Pravda was distributed in even the most remote areas of the country.
Today, however, the objective of those promoting higher education in Bulgaria is to focus on science and culture. Currently, Bulgaria has 51 institutes of higher education, 37 of which are publicly managed and state-owned. Of these universities, a potential student has the opportunity to study a wide variety of topics, including scientific research, humanities, social sciences and technical sciences, all of which are available up to a PhD level.
Despite the struggles it faced under the Soviet Union, the situation of education in Bulgaria has improved dramatically over the past 27 years. With 98 percent of the adult population functionally literate, 95 percent of children enrolled in school and a strong percentage of national GDP continuing to be committed to education expenditures, Bulgaria can and will continue to have a highly educated population thanks to a well-endowed system.
– Brad Tait
Photo: Flickr
https://borgenproject.org/wp-content/uploads/logo.jpg
0
0
Borgen Project
https://borgenproject.org/wp-content/uploads/logo.jpg
Borgen Project
2017-10-31 01:30:51
2019-12-31 12:40:53
Education in Bulgaria Continues Post-Soviet Era Momentum