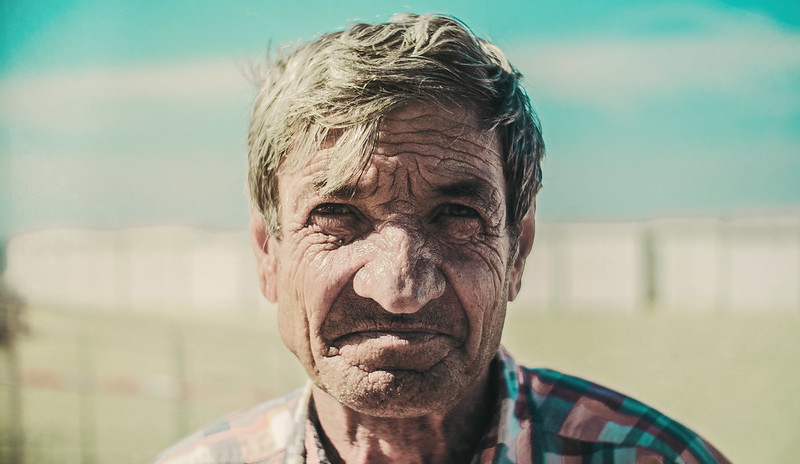 Currently, almost 90% of Venezuelans more than the age of 60 are living below the world poverty line. While economic hardship is a widespread issue amongst all of the nation's demographics, elderly poverty in Venezuela is a disproportionate problem. 
Underlying Causes and Exacerbating Factors
Since 2014, Venezuela has faced massive economic decline due to political corruption and fossil fuel reliance, yielding devastating effects on the nation's elderly population. Over the past decade, Venezuela's currency, the bolivar, has experienced an estimated 1 million percent inflation rate, making it increasingly difficult for Venezuelans to afford the goods and services necessary for survival, such as food and health care. 
These levels of inflation led to a mass exodus of more than 7 million Venezuelans – approximately 20% of the nation's population – out of the country in search of better economic conditions and employment opportunities. As the majority of people fleeing the country were of working age, this left many seniors who decided to stay without younger relatives to care for them as they age. 
Although Venezuelans who are 65 and older have been following their families out of the country at increasing rates within the past few years, there are still plenty of elderly adults who are too weak to make the journey beyond the nation's borders. For the senior citizens who remain in Venezuela, life is challenging, as the government lacks adequate policies and funding to care for its aging citizens.
The Current Situation
Like many nations, Venezuela maintains a government-funded old-age pension program that provides elderly individuals with a source of income after they retire from the workforce. Yet, the monthly pension that the government offers to elderly Venezuelans is essentially impossible to survive on, with each check equating to around $2.40. This $2.40 per month has already been adjusted to factor in the nation's current inflation rate, with seniors having received less than $1 per month before May 2021. This meager monthly pension has forced many elderly Venezuelans to continue working in spite of their increasing age, and in many cases for elderly individuals who are too weak or too sick to work, to sell their possessions or beg on the streets. 
As of 2020, three in five Venezuelan seniors report going to bed hungry, and a shocking 95% of Venezuelan seniors report not having enough food on a daily basis. The Venezuelan government does have subsidized funds for community-based food distribution systems throughout the country known as Local Committees for Supply and Production. However, the food provided by these committees is generally not nutritionally dense and arrives sporadically for elderly individuals who are unable to leave the house and require their food to be delivered. 
Aside from food insecurity, there are also many obstacles preventing adequate health care for elderly Venezuelans including inflated prices and shortages of vital medications. Approximately 84% of Venezuelan seniors suffer from a chronic illness that requires medication, yet 75% of these seniors say that they are unable to access the medications or medical care that they need.   
Ongoing Efforts to Help Venezuela's Elderly?
The European Commission has played a significant role in providing humanitarian aid to Venezuelans and has particularly focused on reaching the country's most vulnerable populations including young children, pregnant women and the elderly. Since 2016, the European Commission has provided Venezuela with approximately  €390 million of humanitarian aid,  €75 million of which has been allocated throughout 2023. Improving food security, access to medical care and access to clean water are the top priorities for the European Commission's work in Venezuela, and the organization continues to use its funds to provide Venezuela's most vulnerable with critical medications, water purification equipment and nutrient-dense foods. 
Working specifically for Venezuela's elderly is Help Age International, a non-governmental organization whose goal is to "improve the lives of older [individuals] in low-and middle-income countries" through advocacy and research, as well as direct humanitarian aid initiatives. In 2016, Help Age International formed a partnership with the Venezuelan humanitarian organization Convite in order to raise international awareness about the hardships affecting the elderly in Venezuela and to "deploy a humanitarian action program for distributing medicines" necessary to the health of seniors.
Moving Forward
Since Venezuela's drastic economic decline, humanitarian aid organizations have provided extensive support in keeping the country's population afloat. Fortunately as of 2021, the Venezuelan economy has begun to rebound and is now on a long, but hopeful track toward full revitalization. However, elderly poverty in Venezuela still remains a somewhat silent, and demographically disproportionate problem that continues to call for attention.  
– Reagan McDaniel
Photo: Flickr
https://borgenproject.org/wp-content/uploads/logo.jpg
0
0
Lynsey Alexander
https://borgenproject.org/wp-content/uploads/logo.jpg
Lynsey Alexander
2023-09-02 01:30:44
2023-08-30 01:27:23
Elderly Poverty in Venezuela