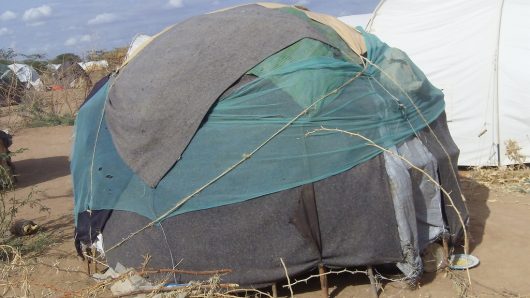 Architects for Society (AFS) defines itself as, "a group of experienced architects from the U.S., Canada, Europe, the Middle East and India who are committed to engage practitioners, policy-makers, and the public in a collaborative dialogue." In other words, its members use innovative design techniques to develop the environment of vulnerable communities. The organization's sustainable housing designs are helping to make strides in contributing to the global refugee crisis.
Currently, the world is struggling to cope with a global refugee crisis. A record number of people worldwide have been forced from their homes due to violence, lack of economic opportunity and a plethora of other reasons. The global community has faced many challenges in supporting displaced peoples, included economic and social problems. Architects for Society, as an organization, is looking for answers to these problems.
The nonprofit was founded in 2015 and have since focused on designing sustainable housing, schools, youth and community centers. The organization's staff is made up of experienced architects who have been educated on design research and production.
The AFS website also features art by several members of the team that aims to educate on current global issues. The organization states, "A key component of our education programs will be to promote the interest of these communities in a positive light and stimulate the public to support development efforts."
This year, the Minnesota-based nonprofit developed a design called the "Hex House." The design is meant to serve refugee communities, as it is affordable, self-supporting and versatile. The organization describes the homes as "both dignified and cost-effective."
The structures are 431 square foot units mostly made of steel and foam Structural Insulated Panels (SIPs). Each unit is said to cost between $15,000-$20,000 but differs from other emergency housing in that it is designed to last between 15-20 years.
Shaped like a hexagon, the homes can be arranged in various ways and can be combined to create larger dwellings. They are equipped with modern conveniences, a bedroom, kitchen, bathroom and living space.
AFS designers carefully thought through the provision of utility services when designing the Hex House. Rainwater is collected through a gutter system that filters the water into a storage tank. Each side of the home is equipped with a ventilation system that can be adjusted according to the direction of the wind. Power is stipulated by solar panels.
Another aspect of the design is its versatility. The homes are user-friendly in a way that allows for anyone to put it together using basic tools. Hex Houses are designed to be flat packed and delivered to emergency sites in trailers or trucks, which could potentially solve safety and humanitarian issues for those living in refugee camps. Considering that the average time spent in a refugee camp is 17 years, the Hex Houses could solve issues for many people.
The designs are still in their first stages in terms of tangible effects, but funding for the development of a Hex House prototype is ongoing and AFS will move forward with the project as finances allow.
AFS' groundbreaking designs offer a humanizing solution for people stuck in dehumanizing situations. Recognizing that, "there are natural and man-made catastrophic event affecting the living conditions of large population groups," Architects for Society sustainable housing could easily contribute to a solution for the global refugee crisis.
– Peyton Jacobsen
Photo: Flickr
https://borgenproject.org/wp-content/uploads/logo.jpg
0
0
Borgen Project
https://borgenproject.org/wp-content/uploads/logo.jpg
Borgen Project
2016-11-01 01:30:38
2020-05-26 11:13:43
Architects for Society: Sustainable Housing for Refugees