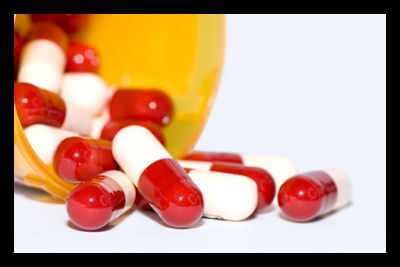 The FDA has just released a statement warning consumers of the dangers of acetaminophen. The drug, which is prescribed and taken with nearly the same frequency as candy by North American consumers, can pose serious health risks in dosages as small as 325 mg.
The statement, which was released January 14, points to ignorance on the part of the consumer as a main culprit in inadvertent acetaminophen overdose. Patients frequently find themselves taking too much acetaminophen via over- the-counter drugs or prescription drugs.
Post-operative pains, pains from acute injuries or pains following dental procedures are usually treated with high doses of Vicodin (hydrocodone) and Percocet (oxycodone.) Unaware these pain pills already contain up to 325 to 500 mgs of acetaminophen, consumers will frequently take supplemental Tylenol, whose active ingredient is acetaminophen-causing dangerous results.
These inadvertent acetaminophen overdoses are a leading cause of acute liver failure. Unfortunately, initial symptoms of liver toxicity from acetaminophen are vague and hard to catch. They include fatigue and sometimes nausea, which can be easily mistaken for other illnesses such as the flu.
This frequently happens because when acetaminophen breaks down, its byproduct, NAPQI, can build up and cause serious damage to the liver's cells. While acetaminophen in low dosages is an effective pain-killer, overwhelming evidence points to the fact that there are no additional benefits to taking more than 325 mg of acetaminophen that would outweigh the added risks for liver injury.
According to the National Institute of Health, acetaminophen poisoning is one of the most common forms of drug toxicity in the world.
Severe injury to the liver has occurred in patients who took more than the prescribed 24-hour period dose of a product that contains acetaminophen, took more than one acetaminophen-containing product at the same time, or, even worse, drank alcohol while taking acetaminophen products.
Drinking is closely linked with liver problems, and trouble really starts when regular heavy drinkers take a lot of acetaminophen over long periods of time.
If one occasionally drinks a lot of alcohol and takes a normal dose of acetaminophen the next day, they most likely will not suffer liver damage. However, multiple high doses of acetaminophen tend to be dangerous for heavy drinkers because they usually have poor diets and low levels of glutathione. This shunts acetaminophen metabolic pathway and results in higher levels of NAPQI.
Acetaminophen, even in doses close to 4,000 milligrams per day, the current daily limit can still be quite toxic to the liver in a small number of people. Anything over 7,000 mg/day is enough to cause a serious overdose.
Acetaminophen gained popularity because COX-2 inhibitors, acetaminophen's class of drug, are easy on the stomach. Nonsteroidal anti-inflammatory drugs (NSAIDs) such as ibuprofen, were hard on the gut, Aspirin has been linked to Reye's syndrome in children; thus, Tylenol became a panacea.
In 2009, a group of experts called the Acetaminophen Hepatotoxicity Working Group pushed for reform to the FDA and tightening up the rules for acetaminophen.
The Food and Drug Administration advises people always to follow dosing directions, never to take more than the dose indicated and not to take acetaminophen for longer than directed or mix multiple acetaminophen-containing medicines at one time.
– Chloe Nevitt
Sources: Harvard Family Health Guide, Forbes, NPR, FDA
Photo: Addicthelp.org
https://borgenproject.org/wp-content/uploads/logo.jpg
0
0
Borgen Project
https://borgenproject.org/wp-content/uploads/logo.jpg
Borgen Project
2014-01-24 17:53:48
2017-11-30 10:52:49
Global Warning to the Dangers of Acetaminophen