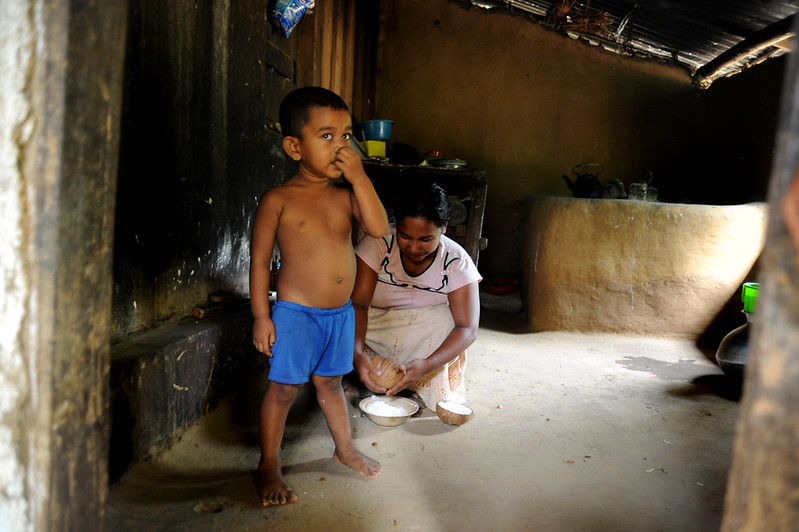 Once a role model for health and development, Sri Lanka faces an escalating health crisis. The economic crisis in Sri Lanka has forced the health sector to decline, causing millions of people who rely on the free health care system to face loss of access to quality health care.
Sri Lanka imports 85% of its medical supplies. With the foreign currency reserves running low, essentials are becoming hard to obtain.
As the health care system is "nearing collapse," patients are at risk due to shortages in equipment, medication and power. The United Nations News gave readers a first-hand experience from Ruchika, a pregnant Sri Lankan who has to scavenge for essentials. In her story, she explains what it is like to try to obtain fuel for a trip to the hospital and the possibility of her having to search for supplies to have a safe birth.
Exacerbating Health Crisis in Sri Lanka
The health crisis in Sri Lanka is draining doctors, leaving them to prepare for the worst. Without international help, they fear a health catastrophe is approaching soon.
The largest doctor's union on the island, the Government Medical Officers' Association (GMOA), calls on international outlets to donate supplies and places the blame for the health crisis in Sri Lanka on poor economic and financial management. The GMOA published a list of items the country's health sector desperately needed, such as antibiotics, antidepressants, paracetamol and blood pressure medicine.
As supply numbers drop, medical staff in Sri Lanka are involuntarily suspending non-essential procedures. Low supplies force medical staff to reuse and ration equipment, which can raise sanitary concerns, placing many at risk.
Response to the Crisis
This health crisis in Sri Lanka has forced tens of thousands to protest as food and fuel prices skyrocket. Doctors, nurses and medical students are joining in these demonstrations as they are also frustrated with the government stating that they can't speak openly to the media about the situation.
To respond to the escalating health crisis in Sri Lanka, the World Health Organization (WHO) is working to help the health care system. The WHO supports the delivery of essentials to "sustain the availability of critical lifesaving medical care for all." This support is accomplished through financial assistance and donations of medications and supplies worth $7.1 million in 2022. The organization also provided an additional $1.5 million with assistance from the U.S. Department of State. The funding helps strengthen the Sri Lankan health care system.
Sri Lanka still faces a pressing demand to import essential medicine and supplies as well as help from partners.
Sri Lanka has a long way to go before it can reobtain its title as a role model for health and development. However, it is possible if international aid continues to help.
– Brianna Green
Photo: Flickr
https://borgenproject.org/wp-content/uploads/logo.jpg
0
0
Naida Jahic
https://borgenproject.org/wp-content/uploads/logo.jpg
Naida Jahic
2023-05-01 01:30:26
2023-04-30 13:06:12
Health Care in Sri Lanka Calls on International Aid