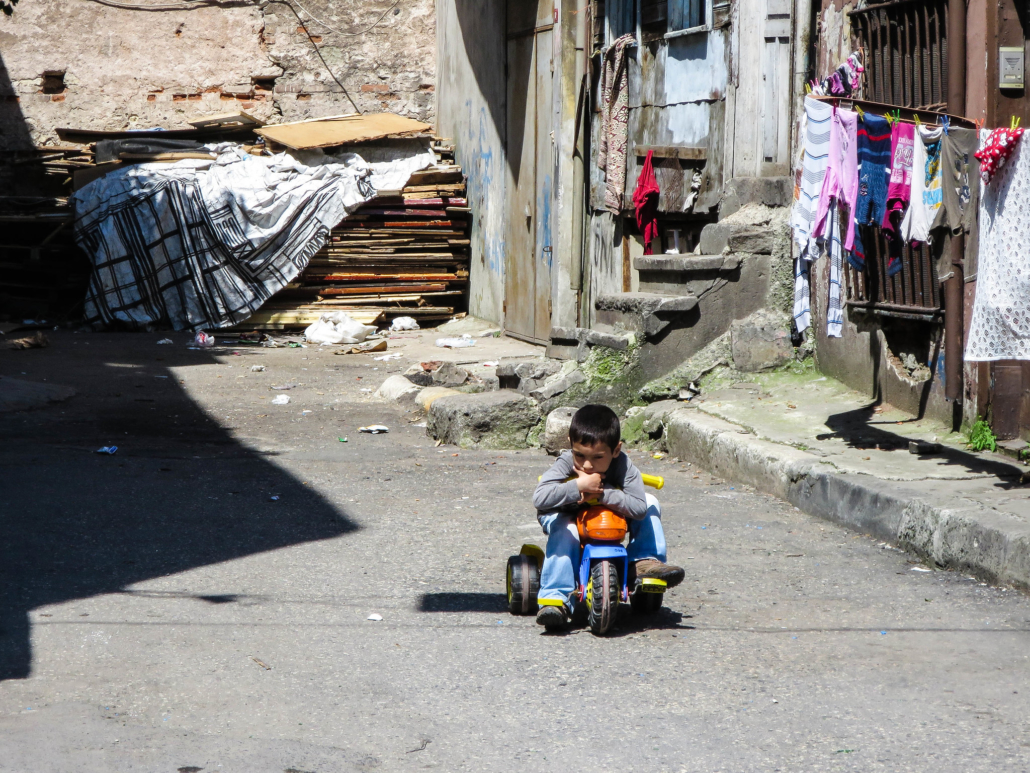 "Hanging a bread" is a long-standing Turkish tradition during the Islamic holy month of Ramadan when Muslims fast from sunrise until sunset. Before breaking the fast, people form queues in front of bakeries for a hot piece of "pide" bread. At the time of payment, they pay for an additional piece for those in need. The bakers secretly distribute these donations so that nobody knows who donates and receives them. This sharing tradition has expanded, as exemplified by a former homeless person, Ayşe Tükrükçü, who founded "Hayata Sarıl Lokantası" (Embrace Life Restaurant), a restaurant for homeless people in Istanbul.
Poverty and Homelessness in Turkey
According to the World Bank, in 2019, Turkey recorded a poverty rate of 10.2%. However, with the impact of COVID-19, this percentage increased to 12.2% in 2020. Additionally, despite being lower than other European countries, Turkey has a homeless population of roughly 70,000. At that point, the role of charities fighting against extreme poverty comes to the forefront.
The Story Behind the Restaurant
Having been a victim of domestic and sexual abuse and lived in the streets for months, Ayşe Tükrükçü did not want anyone to face the same conditions she experienced. After receiving support from "Şefkat-Der" (an organization supporting homeless people in Turkey), she wanted to help this disadvantaged group embrace life again. Tükrükçü went on to establish "Hayata Sarıl Derneği" (Embrace Life Association) in February 2017. Nine months later, the association started "Hayat Sarıl Lokantası" to serve as a restaurant for homeless people in Istanbul.
How Does the Restaurant Work?
The restaurant operates as a regular restaurant during lunchtime and accepts meal donations that pay for an additional meal. In the evening, it turns into a soup kitchen and distributes donations to the homeless people in the area. This initiative has drawn the general public's attention, and volunteers, such as famous Turkish chefs, have also served in the restaurant several times.
Along with serving food to the homeless, the association also provides legal, psychological, training and basic medical support to them so they can build new lives. The association does not have any income-generating operations yet, and thus, these services are reliant on individual and corporate contributions. Thanks to media coverage and drumbeat, big firms such as Grundig – a home appliances brand – help keep Hayata Sarıl Derneği alive through sponsorships. However, in an interview, Ayşe Tükrükçü mentioned that regardless of the amount of the donation, they value all personal contributions as much as sponsorships because the donors join a community dedicated to doing good and bonding with those in need.
The Success of the Initiative
The success of Hayata Sarıl Lokantası is hidden in numbers. According to its website, between November 2, 2017, and February 14, 2020, the restaurant served 57,268 plates of free meals, hosted more than 500 volunteers in the soup kitchen, and saved 6,100 kg of food from being wasted.
A restaurant for homeless people in Istanbul reflects the outcome of an individual's efforts to decrease poverty and its effects. The restaurant not only works to address an important social issue but has also brought the community together to implement long-term solutions that will positively impact thousands of people.
– Murathan Arslancan
Photo: Flickr
https://borgenproject.org/wp-content/uploads/logo.jpg
0
0
Naida Jahic
https://borgenproject.org/wp-content/uploads/logo.jpg
Naida Jahic
2023-01-11 07:30:59
2023-01-10 05:51:43
A Restaurant for Homeless People in Istanbul