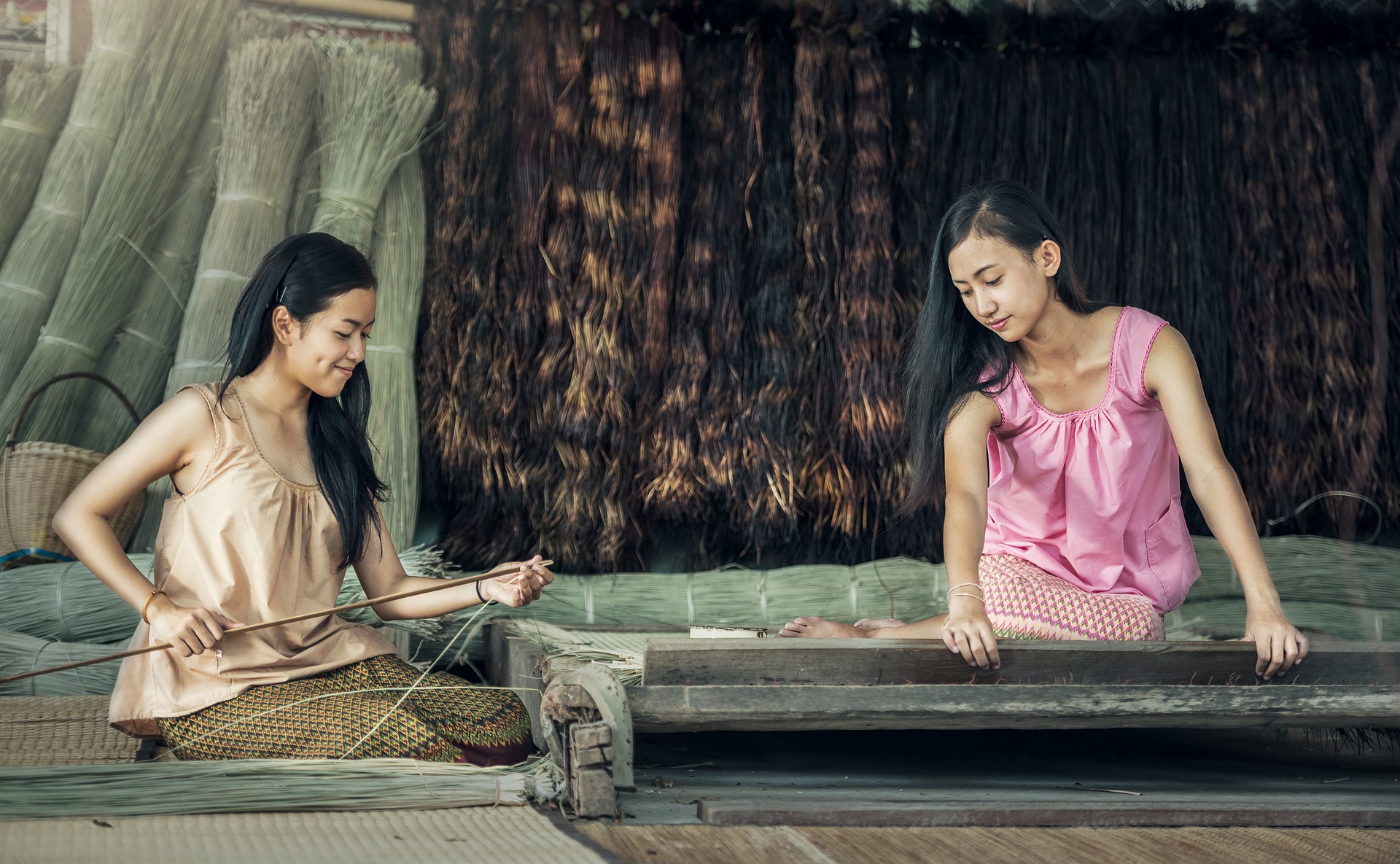 Poverty comes in various forms: lack of education, malnutrition, preventable diseases, and, in some cases, loss of hair. Hair, like poverty, comes in different appearances: long, wavy, short, brown, curly, red, mid-length or white. Some people covet certain styles, particularly those whose hair cannot naturally conform to the latest trend. Therefore, alternatives such as natural or synthetic hair stand in as solutions. For years, India was the primary provider of natural hair to African American women in the United States. However, in recent years, Cambodia, a Southeast Asian country riddled with poverty, took the spotlight, sending hundreds of locks of hair to America, Europe, South Africa and Nigeria, with the American market accounting for 80% of sales in the hair trade industry. Eyes dote upon these pristine locks, which fall into consumers' hands at a reasonable price, but the hair trade rarely comes at a fair price to the proprietor.
Injustice in the Industry
In Cambodia, women's hair typically sells for $8 to $30, depending on the length of the lock. Companies then clean, sew and sell it for an average of an outstanding $500 in the United States. The hair that sells online and in American shops generally come from the heads of poor Khmer women. These women often experience coercion to sell their hair for an unfair price. These women are unaware of the value of their hair and do not know how to barter. In return, the women end up with split ends, bald spots, jagged edges and low self-esteem.
Poverty in Cambodia
Poverty forces unwanted decisions. It includes numerous losses, such as the loss of hair, which signifies beauty and strength. However, the blazing light of poverty is beginning to fade in Cambodia. Prior to the COVID-19 outbreak, Cambodia had one of the fastest-growing economies in the world. In fact, over the course of the past 20 years, Cambodia has reduced its poverty level by half. Infant mortality rates have decreased and primary education enrollment has increased. Statistically speaking, Cambodia is on the rise.
NGOs (Non-Governmental Organizations) have played an instrumental role in the economic climb. One NGO, Open Arms, provides vocational training through various methods, including hairdressing and salon maintenance. Through Open Arms, women, who once had to sell their hair to make financial ends meet, now have the privilege of empowering other women through the simplicity of a haircut.
The shift in the country's economy has shed light not only on Cambodia's best but also on her worst, which includes the hair trade industry. With the injustice of the hair trade industry making the pages of prominent news outlets, such as NBC, there is potential for change. After all, awareness is the building block for action. While Cambodia is on an uphill climb, she still has a long way to go. However, she is moving in a positive direction, gaining prominence with each step she takes.
– Chatham Rayne Kennedy
Photo: Pixabay
https://borgenproject.org/wp-content/uploads/logo.jpg
0
0
Kim Thelwell
https://borgenproject.org/wp-content/uploads/logo.jpg
Kim Thelwell
2020-08-27 01:30:29
2020-08-26 13:32:21
How Hair Trade is Not Fair Trade