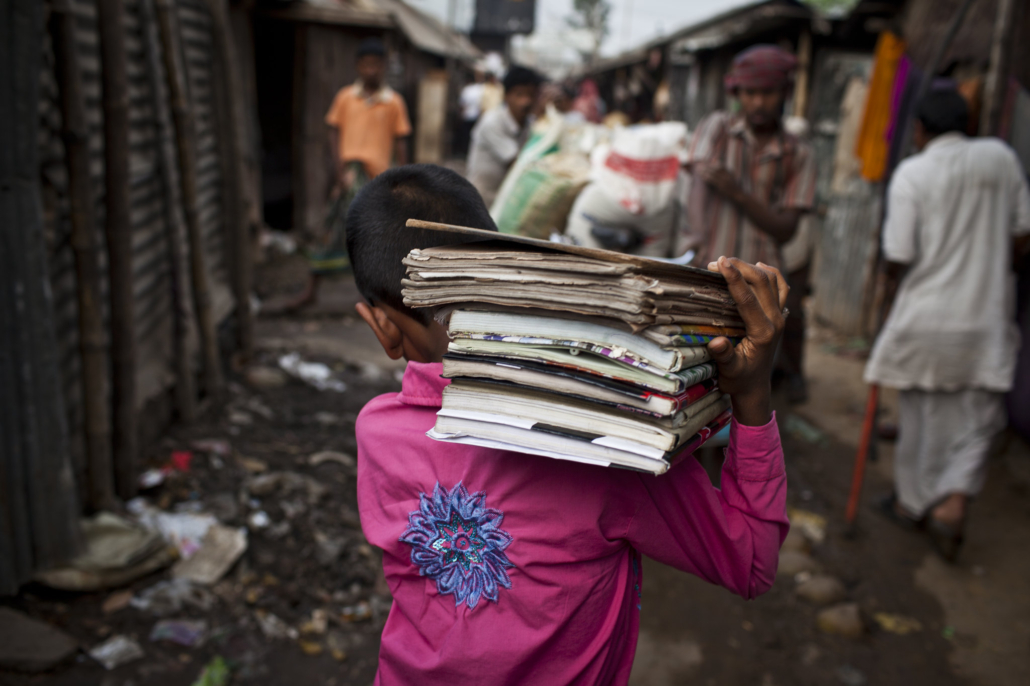 Bangladesh is located in South Asia with an estimated 171 million people. The country is a developing nation due to its poverty reduction and economic growth over the years. It has made significant progress since 1971 when it was the second poorest country in the world. In 2019, according to the Asian Development Bank (ADB), 20.5% of people were living below the national poverty line of $1.90 per person per day. Among the initiatives for the nation's development, Grameen Bank in Bangladesh contributed significantly to poverty reduction as it provided access to financial services for poor people.
A Bank for the Poor
The founder of Grameen Bank is Professor Muhammad Yunus. He started the project in 1976 at a small village in Bangladesh, Jobra. Grameen Bank began in Bangladesh in 1983 and it is actively working in remote communities in Bangladesh. Its main aim is to fully include poor people, especially women, in financial and economic activities. Grameen Bank is different from conventional banks, which are based on people's possessions. Green Bank's priority is to help the poorest and most vulnerable people. According to the managing director of the bank, "Grameen Bank is the pioneer microcredit organization in the world. Starting from scratch, the bank has for years added a multidimensional package of services aimed at freeing the marginalized poor from starvation, hunger, and deprivation."
How the Microcredit Loan Works
Grameen Bank believes in the potential of the individual. It helps anyone with a business that they want to develop be eligible to get a loan. Grameen Bank also helps them reduce their poverty level. The microcredit model consists of a small loan that can help poor people to better their living conditions and to start or support their small businesses. It is a little amount, between $10 and $2,000. The first example of the microcredit approach was in Bangladesh when Grameen Bank gave two women $27 to expand their bamboo stool company.
The women were able to support their business and repay their loans. The distribution of the loan starts with the division of people into groups of five. In the beginning, the money arrives only to two people. After seeing adequate results from their investment, the other two people from the group can get the loan. If the repayments are regular, finally the last person gets the money. After the distribution of the full loan, people participate in a training program.
Achievements and a Prosperous Future
The microcredit approach that Grameen Bank has adopted is an example of how a small amount of money can make a really big difference in the lives of those who live in poverty. Grameen Bank is considered a successful model for fighting poverty as 6 million people were able to get a loan. In 2006, it received the Nobel Peace Prize. One of Grameen Bank's main achievements is increased social respect for women.
According to Grameen Bank, many societies consider women at risk of failing to repay loans. However, Grameen Bank gave more loans to women and nowadays, 98% of borrowers are female.
Grameen Bank is currently operating in 94% of the villages in Bangladesh and is helping 45 million people. Grameen Bank in Bangladesh has assisted poor people in an incredible way. It provides guidance and inclusion of disadvantaged people in the financial environment. One can consider it a fundamental step to help improve poor people's conditions and help them escape from poverty.
– Elena Luisetto
Photo: Flickr
https://borgenproject.org/wp-content/uploads/logo.jpg
0
0
Jennifer Philipp
https://borgenproject.org/wp-content/uploads/logo.jpg
Jennifer Philipp
2023-02-23 07:30:08
2023-02-21 10:16:56
How Grameen Bank in Bangladesh is Reducing Poverty