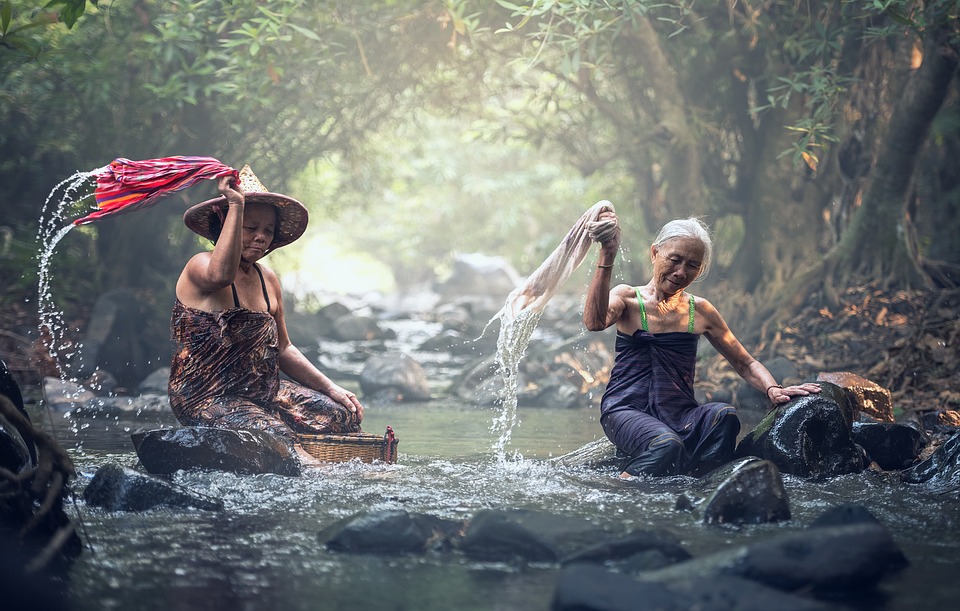 Malaysia is one of many developing countries on the rise out of poverty and into wealth and prosperity. Like many developing countries, Malaysia had to make adjustments to its way of life. One of those changes was improving access to clean water and hygienic sanitation. Today, improvements to water and sanitation in Malaysia have made the country a model for other developing countries working to ensure stable and healthy livelihoods.
Improvements to Water and Sanitation in Malaysia
Malaysia's efforts to provide access to clean water and pipe systems can be seen in data that has been collected. According to The World Health Organization/UNICEF Joint Monitoring Program, reports taken in 2015 show that approximately 92 percent of Malaysian people have access to properly managed water supplies and 82 percent have access to hygienic sanitation services. Compared to other developing countries, these numbers are better than expected.
To tackle issues in clean water and sanitation access, Malaysia joined Vision 2020 in 1991 under Prime Minister Mahathir Mohamad, setting out with a goal to reach developed country status by the year 2020. In addition to solving Malaysia's water and sanitation issues, the agreement set out to address many other issues as well, including climate change, societal division, financial challenges and needed improvements in technological advancements.
World Water Vision
Under Vision 2020 is the World Water Vision process, which was established by the World Water Council. The World Water Council is an international water policy think-tank co-sponsored by the Food and Agriculture Organization, the World Health Organization, the World Meteorological Organization, the World Bank and several United Nations programs. The global project set out to implement extensive consultation and to incorporate innovative ideas in the creation of future technology to ensure water access for all.
On a more national level is the Malaysian Water Visioning process. Supported by the Malaysian Water Partnership and the Malaysian National Committee for Irrigation and Drainage, it carried out consultations to determine the proper distribution of water for food and rural development at the national and regional levels. It also implemented extensive water sector mapping and studies on gender disparities pertaining to water access and control.
Case Study: Orang Asli Communities
Although water and sanitation access has improved tenfold, some important groups are still in need of aid. These groups include the poor, immigrant families and people living in secluded rural areas.
To better understand the problem, a case study was done on the Orang Asli communities of indigenous people. Compared to other parts of Malaysia, their health issues are worse than average, infant mortality was double the national figure and parasitic infections were as high as up to 90 percent in certain communities. Most of these issues, if not all, were largely due to poor access to clean water and sanitation.
The Orang Asli and the Global Peace Foundation worked together to create the Communities Unite for Purewater (CUP). This came after carrying out extensive interviews, workshops and other interventions. CUP combats poor water and sanitation access through the installation of water filters and pumps.
As a result, Orang Asli people no longer have to travel miles to get clean water. The new water pumps draw water from wells and transport it into filtered water storage tanks. These are then distributed to each household through a pipe system. The Orang Asli people have stated that this significant change has made their lives much easier. There are also now less prone to diarrhea and fevers.
Moving Forward
Malaysia has come a long way to improve its water and sanitation systems, making it one of the most promising developing countries in the world today. Malaysia has used many innovative ideas and tactics to overcome its water and sanitation issues, including creating initiatives through partnerships, promoting education and doing extensive research. One thing Malaysia will have to work on while on its road to success is to pay better attention to poorer groups to ensure that they get access to clean water and sanitation as well. In order to strive for peace, there must be equal and fair treatment for everyone, regardless of social class.
– Lucia Elmi
Photo: Pixabay
https://borgenproject.org/wp-content/uploads/logo.jpg
0
0
Lynsey Alexander
https://borgenproject.org/wp-content/uploads/logo.jpg
Lynsey Alexander
2020-03-26 10:30:09
2020-03-26 10:17:30
Improving Water and Sanitation in Malaysia