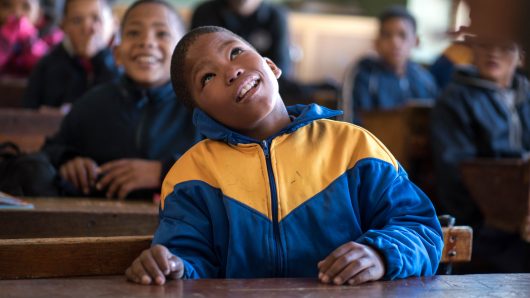 The United Nations Global Education 2030 Steering Committee has much to celebrate after its gathering in Paris in December. Now, for the first time, several organizations are building a harmonized framework for monitoring progress and creating educational baselines in 2017.
The Committee
The Global Education 2030 Steering Committee is composed of 38 members as well as co-convening agencies such as UNICEF and World Bank. The goal of the committee is to support the member states and partners to achieve the fourth Sustainable Development Goal (SDG 4) and other education-related targets in the 2030 Agenda for Sustainable Development.
The 2030 Agenda for Sustainable Development was adopted in September 2015 with the intention of eliminating poverty by 2030. The international community recognized that education was essential for the success of all 17 of its goals.
The key to realizing these education-related targets is monitoring progress, establishing baselines for education and harmonizing data on spending.
The Meeting
At the two-day meeting at UNESCO headquarters, the Global Education Steering Committee discussed how to cooperate with the Educational Commission and endorse tools for measuring progress. The committee ultimately decided on how to work together in terms of advocacy, policy and strategy, monitoring, review and financing.
During the first day of the meeting, the committee endorsed indicators to track progress across the SDG4. It aims to "ensure inclusively and equitable quality education and promote lifelong learning opportunities for all" and is a crucial part of the 2030 Agenda for Sustainable Development.
On the second day of the meeting, the Committee focused on how countries, regional organizations and global mechanisms can best work together. They decided to develop platforms for the respective countries to share their experiences on emerging issues in education.
Areas for Improvement
The global education community faces important data gaps in regard to education financing. It is almost impossible to judge how much money is spent on each child's education around the world. This is because very few countries respond to global questionnaires about education finance.
The funding that goes into education also needs to be better monitored in terms of effectiveness and equity. In response to these issues, the UNESCO Institute for Statistics (UIS) is working with the World Bank to develop an approach to harmonize the available data and to improve the way organizations use this data.
Hope for the Future
According to UNESCO Assistant Director-General for Education Qian Tang, "Education is at the nexus of the 2030 Agenda for Sustainable Development". Education is finally being recognized globally "as a basic human right, as a force for empowerment, transformation and peace".
Overall, the Global Education 2030 Steering Committee has made great progress in mapping out education advocacy for the next two years. This collaboration, along with the emphasis on monitoring progress, will be crucial in realizing the essence of the SDG 4 agenda: that all children receive a quality education.
– Liliana Rehorn
Photo: Flickr
https://borgenproject.org/wp-content/uploads/logo.jpg
0
0
Borgen Project
https://borgenproject.org/wp-content/uploads/logo.jpg
Borgen Project
2017-01-30 01:30:45
2020-06-02 12:59:59
Progress for the Global Education 2030 Steering Committee