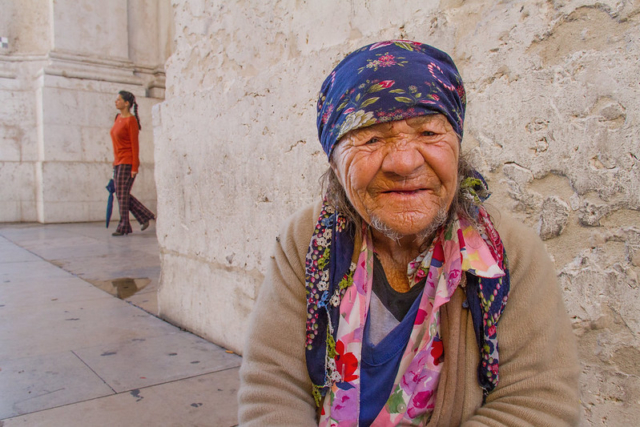 COVID-19 has heavily impacted the way people live, even more so for those living in poverty. According to a report published by Agencia EFE Portugal, 21.6% of Portugal's citizens were already at risk of poverty before the outbreak of COVID-19. Unfortunately, the socio-economic consequences of COVID-19 have pushed thousands of people to poverty.
The Effect of a Pandemic on Poverty
The social, economic and health consequences the pandemic provoked worldwide are undeniable. While eradicating poverty has always been at the core focus of many nonprofit organizations, since the beginning of COVID-19, many nonprofit organizations have prioritized sanitation and clear water programs to eradicate COVID-19 and diminish poverty levels.
Poverty in Portugal is partly due to the enormous social and economic inequalities governing the country. Furthermore, COVID-19 has only exacerbated existing poverty rates. As reported by the World Bank, poverty in Portugal had been decreasing since 2017. During 2018, approximately 17% of the population lived in poverty. However, the situation has dramatically changed. The outbreak of COVID-19 has led to 400,000 additional impoverished citizens in Portugal and "a 9% increase in inequality," according to a study by PROSPER published in June 2021. Unquestionably, COVID-19 is directly linked to a social and economic crisis that is bringing instability to many countries. As this health crisis evolves, economic hardship increases too.
How Portugal is Managing the COVID-19 Pandemic
The United Nations has published a country report analyzing how the Portuguese government is dealing with the economic situation amid COVID-19. As reported, poverty in Portugal is becoming a core issue for the country. As such, the government has designed several programs covering education, health and social security to combat inequalities. For example, there is a compelling need to adjust pensions as many pensions equal €180 a month. If pensions increase, pensioners will be able to access and afford higher quality products and services and poverty will be alleviated.
Poverty in Portugal is also being addressed by several NGOs. The Portuguese Non-Governmental Development Organizations Platform (NGDOs) is a nonprofit society composed of 62 NGDOs. Cuerama and Caritas are two of the major organizations helping the most vulnerable communities in the country.
Caritas has steadily diminished poverty rates in Portugal. As Caritas published in 2018, the level of citizens demanding social services decreased by 12.7%, which is a historical record. Due to the outbreak of COVID-19, disparities have increased again. The Social Observation Centre has been concisely preparing a platform to gather and track as much data as possible to improve the performance of Caritas.
Additionally, in Portugal, the coalition Global Action Against Poverty concisely combats poverty and inequalities. Since 1990, poverty in Portugal has been diminishing. However, as stated above, since the outbreak of COVID-19, the situation has worsened and Portugal is still one of the most unequal countries in Europe. As published by The Portugal News, Portugal "comes ninth in the ranking of most unequal countries out of the 34 the OECD measured." Tax benefits are one of the most efficient policies introduced by the authorities trying to alleviate inequalities and poverty.
Tackling Poverty in Portugal Amid COVID-19
Poverty in Portugal has always been present. Yet, the outbreak of COVID-19 has tremendously aggravated the situation. As displayed above, figures have been dramatically increasing as social and economic inequalities have risen from the crisis. However, poverty in Portugal has become one of the main focuses for authorities and organizations. Policies like increasing pensions and tax benefits are already in place to combat poverty. Besides creating policies, there is a need to strengthen communication and education to ensure all these programs are successfully implemented.
With the efforts made by the government and NGOs alike, Portugal will hopefully be able to tackle poverty and COVID-19 simultaneously.
– Cristina Alvarez
Photo: Flickr
https://borgenproject.org/wp-content/uploads/logo.jpg
0
0
Kim Thelwell
https://borgenproject.org/wp-content/uploads/logo.jpg
Kim Thelwell
2021-08-23 07:30:10
2021-08-23 02:36:39
Impact of COVID-19 on Poverty in Portugal