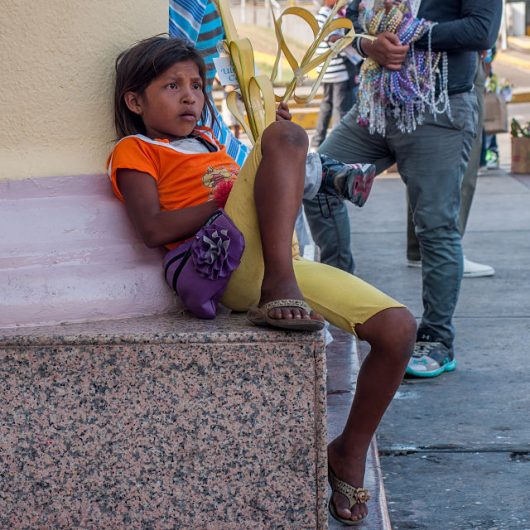 The people of Venezuela are currently suffering as a result of the economic and political crisis occurring in the nation, which has affected girls' education in Venezuela severely. Public schools that used to be ranked among the top in South America are now rarely opened for class. The annual dropout rate has doubled and more than one-quarter of teenagers are not enrolled in school. Additionally, according to Foundation Bengoa, a quarter of Venezuelan children missed class in the 2017-2018 school year because of hunger.
The many protests and high crime rate put students at risk and disrupt the school day often. According to Business Insider, more than one-quarter of teenagers are not even enrolled in school due to fear and lack of resources. According to Tupac Amaru Rivas, the head of El Sistema school in Caracas, parents often prefer to keep their children at home and teachers often cannot attend school so the school is forced to cancel class.
How the Venezuelan Government is Reacting
Although there is proof of a decline in the quality of education, the government refuses to acknowledge this by insisting that 75 percent of the national budget goes to the social sector. President Maduro released a statement saying, "Amid the economic war, the fall of oil prices, international harassment and financial persecution, not a single school has closed." Venezuela currently ranks last globally in the Rule of Law Index. The lack of transparency and press coverage means that some official information is inaccurate or unavailable.
Ever since former President Hugo Chavez came into power, delivering a high-quality education to the youth was a priority in Venezuela. However, due to the recent economic and political crisis, girls' education in Venezuela and education, in general, has taken a hit.
Issues Affecting Girls' Education in Venezuela
School in Venezuela is often canceled because of the lack of basic utilities and food. The Caracas Public High School has even had to close down for weeks at a time.  A group of parents has said that Venezuelan children have missed an average of 40 percent of class time because of canceled classes.
The schools have also been affected by crime and instability in the country. Teachers are among those who have been shot, murdered or are missing. Additionally, teachers even exchange a passing grade for food. It is also common for teachers not to show up to class because they are waiting in food lines for their families.
Issues Within the Venezuelan School System
Even when school is open, what is being taught in schools is often flawed. The Associated Press has reported that some schools even leave textbooks delivered by the government unopened because teachers see them as "too full of pro-socialist propaganda to use." This not only affects girls' education in Venezuela but also education in the nation as a whole.
Education itself it suffering enough and the gender gap continues to increase in the midst of the economic crisis. In 2017, Venezuela scored 0.71 on the Gender Gap Index compared to 0.69 for the three previous years, meaning that women are approximately 29 percent less likely than men to have equal opportunities.
Although this is concerning, Venezuela is known to have very little discrimination in educational and social institutions. Rates of school enrollment and years of education in Venezuela are about the same for girls and boys.
The issue of the educational decline in Venezuela needs to be addressed before it is too late. A spokeswomen from the Movement of Organized Parents in Venezuela told the Associated Press, "This country has abandoned its children. By the time we see the full consequences, there will be no way to put it right." Education, specifically girls' education in Venezuela, will continue to suffer until these issues are dealt with.
– Luz Solano-Flórez
Photo: Flickr
https://borgenproject.org/wp-content/uploads/logo.jpg
0
0
Borgen Project
https://borgenproject.org/wp-content/uploads/logo.jpg
Borgen Project
2018-06-03 12:39:04
2019-10-19 17:32:48
Girls' Education in Venezuela Suffers Amid Political Crisis