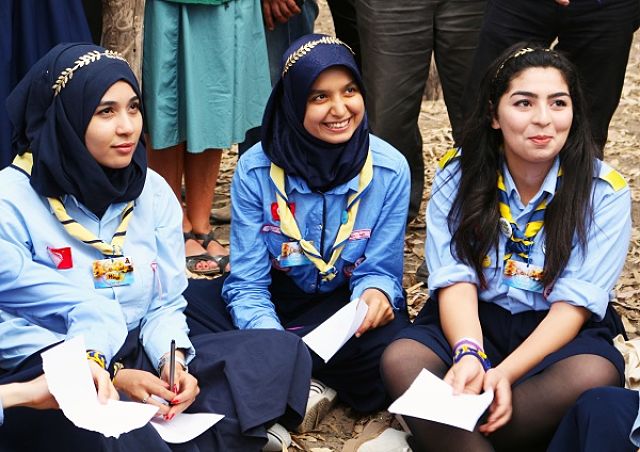 Illiteracy rates and education levels for females in many Arab or Islamic nations are among the lowest in the world. This occurrence is often due to active suppression by theocracies, but Tunisia is an oddball in the case of Arab/Islamic countries in terms of the level of girls education. 
Girls' Education in Tunisia
Tunisia has one of the highest female literacy rates amongst predominantly Islamic countries. In fact, 96.1 percent of females in Tunisia are literate — a statistic unheard of in multiple regions of the world. Girls' education in Tunisia reflects the openness of the nation as opposed to its regional counterparts, and females within this nation actually rank higher than males. For example, females have a higher school participation rate than males, and girls actually last longer (meaning they drop out less) in primary school than males. Such dedication to academics is promising to not only these girls' personal well-being, but also to their work and home successes.
These examples of gender equality and female success are rare in Arab and Islamic regions, as much of theocratic culture tends to prefer and adhere to a male-dominated society. In Tunisia, males may have higher enrollment rates than females, but females are either equal or dominant to males in terms of academic performance in school — except for literacy. Even in this respect, there is only a 2 percent difference between the genders, which is again unprecedented in predominantly Islamic countries. 
The Long Game
The high level of female education in Tunisia did not happen overnight. Prior to the 2011 overthrow of the Ben Ali regime, these trends of increases in female education were apparent because the Tunisian government actively took steps to decrease gender inequality to improve their overarching socioeconomic development.
Tunisian women have a higher level of rights than their regional neighbors. Article 21 of the 2014 Tunisian constitution stipulates that: "Male and female citizens are equal in rights and duties. They are equal before the law without any discrimination." This aspect of gender equality should act as an example for numerous countries across the globe, in both the developed and developing worlds.
Steps for Improvement
This is not to say that Tunisia is a reservoir of egalitarianism. Abuse against women is disturbingly high — 70 percent of women are the victims of abuse in Tunisia. However, much has been done in recent years to attempt to mitigate such occurrences, including a law passed by the Tunisian parliament specifically aimed at reducing levels of abuse against women.
Tunisia is very liberal in terms of girls education, though, and continually makes strides in improving other human rights offenses against girls. Tunisia is learning that educating and empowering females brings a nation numerous benefits and resources otherwise unattainable.
From decreasing poverty, improving the economy and developing a more harmonious society, Tunisia's prioritization of female education is admirable and bound for success. Tunisia's future looks much more liberal and altruistic than many of its regional counterparts, and only time will tell if this optimistic hope proves out for the country. 
– Daniel Lehewych
Photo: Google
https://borgenproject.org/wp-content/uploads/logo.jpg
0
0
Borgen Project
https://borgenproject.org/wp-content/uploads/logo.jpg
Borgen Project
2018-07-26 01:30:55
2019-12-16 14:31:25
Continuing the Fight for Girls' Education in Tunisia