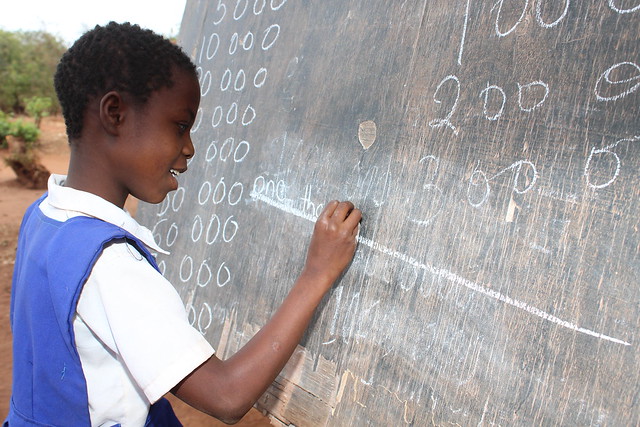 Malawi, a small country in Southern Africa, is known for its rich culture. Unfortunately, their economy is still very poor. There are many factors that lead to poverty, but education, specifically girls' education in Malawi, is a major source of financial turmoil that is often overlooked.
Girls' Education and Poverty
World Bank has found that girls around the world are consistently enrolled in school at lower rates than boys. Malawi is no exception. While around 67% of boys in the country complete primary school, that number is 8% lower for girls. This gap stays consistent throughout different stages of schooling. Low-income households have a larger divide between male and female education. When analyzing upper-class families in Malawi, researchers found little difference in the percentage of girls and boys attending school.
The Malala Fund discovered that improving girls' education has the potential to unlock trillions of dollars in revenue, while also increasing human rights. Therefore, the barriers to female literacy must not be overlooked. Data analysis proves that nations that discourage education for girls also have higher rates of financial struggle and a larger wage gap. As proven by the aforementioned connections between class and school enrollment, economic barriers are a factor to illiteracy. However, attempting to combat poverty without working toward equal access to education for girls will not yield results.
Barriers to Girls' Education in Malawi
Daniel Moyo spoke to The Borgen Project on the relationship between education inequality and economic strain in Malawi. As the program director for Ministry of Hope Malawi, he witnesses these issues firsthand. The entrenched cultural norms that Moyo says "look at girls as sexual objects and not as equal human beings" are much more difficult to overcome than the financial burdens. Moyo explains that sexism in schooling directly impacts the economy by "creating a situation where most women are not only housewives, but also left to suffer in acute poverty."
When charities provide economic funding for girls' education in Malawi without understanding cultural barriers as well, their efforts are futile. Moyo cites an example of aid that went wrong due to this oversight. An NGO sponsored a secondary school in Phalombe and provided every girl with economic support. However, this backfired because it neglected to tackle the surrounding issues. Moyo discusses how the money gave the students freedom without guidance, resulting in their newfound status being used to "compete for boyfriends and men and not necessarily for financial or material gain." Thus, "at the end of one year, almost half of the girls at this one high school became pregnant."
Holistic Approach to Improving the Economy
The efforts by organizations such as Ministry of Hope are helping to improve poverty by recognizing its connection to girls' education in Malawi. This nonprofit, dedicated to helping vulnerable communities, takes a holistic approach to aiding Malawians that has assisted in making tangible change. Between 2000 and 2018, almost 9% more girls were enrolled in secondary school.
Ministry of Hope encourages organizations to not blindly give money to improve the economy. Rather, "it calls for a lot of factors including policy shifts, cultural beliefs, behavior changes, and a lot of investment in girls' education." This is why supporting bills such as the Keeping Girls in School Act (S.1071) is so crucial for tackling poverty in the Global South.
There tends to be a narrative that poverty causes illiteracy. However, if that approach is flipped, there comes a new solution with additional potential for forging change. By advancing education, poverty can also be lowered. Those fighting for change must help organizations on the ground who are providing guidance along with their scholarships. By addressing the cultural and economic barriers of educational inequality, poverty can begin to decrease in Malawi.
– Annie Bennett
Photo: Flickr
https://borgenproject.org/wp-content/uploads/logo.jpg
0
0
Kim Thelwell
https://borgenproject.org/wp-content/uploads/logo.jpg
Kim Thelwell
2020-06-30 14:30:54
2020-06-30 12:09:53
Girls' Education in Malawi: An Overlooked Solution to Poverty