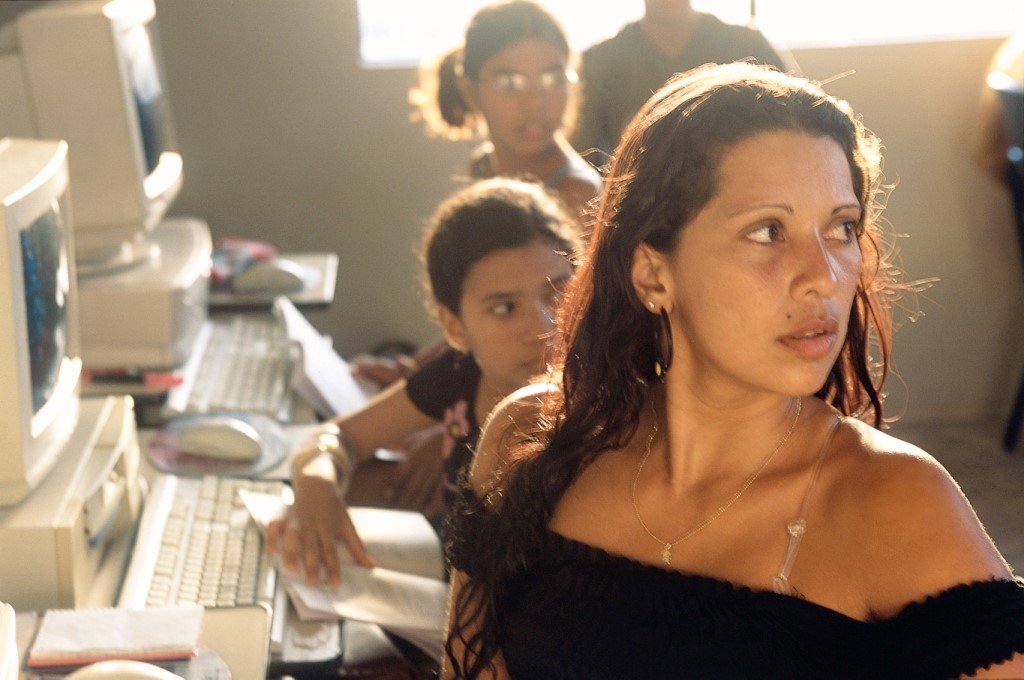 In Brazil, the fight for women's rights is still a developing movement that has not become a priority of the nation. When it comes to education, the reasons why many girls do not enroll in or stay in school goes hand in hand with the government's slow progress in providing a sustainable foundation for the opportunity of education for all. The following 10 facts about girls' education in Brazil show some of the triumphs and setbacks in seeking higher enrollment of girls in Brazil's educational system.
10 Facts About Girls' Education in Brazil
In Brazil, the average rate of schooling among women is one year more than men. Even though women are becoming more involved in education, they experience fewer employment opportunities and lower wages than men. Women continue to earn 30 percent less than men for performing the same tasks. On a political level, women only occupy 56 seats in the Brazilian Congress while there are 594 seats total.
Women are increasingly closing gender gaps in education. There are many teenage girls subject to poverty who are victims of early pregnancies that keep them from continuing their education and entering the workforce. The adolescent fertility rate in Brazil, reported in 2013, was 70 which is above the average level of 67.7 for Latin America and the Caribbean, according to the World Bank.
Malala Yousafzai, a Nobel Peace Prize winner and an advocate for young girls, has been working on outreach to girls in Brazil through the Malala Fund. She has rallied up a team of around 460 students as part of Apple's coding and web development academies in Brazil that her fund launched with Apple as part of Apple's campaign to influence the education of technical coding. The partnership between the Malala Fund and Apple strives to give girls the opportunity to create change for other girls in their communities. The Malala Fund aims to help girls increase their enrollment in schools and equip teachers and students with real-life skills to succeed.
Though the investment in early childhood enrollment in schools has increased, percentages of enrollment still drop in general. The 2018 report by the Organization for Economic Cooperation and Development states that access to pre-primary and primary education has become universal among five-year-olds and six-year-olds, girls included (97 percent and 100 percent). However, later in the educational journey, only 69 percent of 15 to 19 year-olds enrolled in education. Among those adolescents, girls hold the majority for out-of-school students at 254,202 girls compared to 209,507 boys, reported in 2016 by the UNESCO Institute for Statistics.
Gender ratios in schools in Brazil are varied. More often, in STEM-related schools, there is a larger number of boys than girls who stay enrolled. Beatriz Magalhães, a teacher at one of Apple's developer academies, saw the issue of gender ratios first-hand at the location in Rio. She said, "there was a giant line for the men's bathroom and not the women's bathroom." This might seem like a simple observation but it is significant in the conversation towards improving the educational system for girls in various fields.
Some of the main reasons for why girls drop out of school and do not continue their education are that they are too busy working to support their families, they are in abusive situations or experience child marriage or prostitution. A 2015 OECD study found that 32 percent of Brazilian women do not attend secondary education.
A barrier to access to education for rural girls has to do with transportation. Concerns are over whether a commute to school is safe as well as the wait for new construction of highways and roads. A program to improve the efficiency of transportation in Tocantins, Northern Brazil is called the Tocantins Integrated Regional Sustainable Development project. It aims to strengthen and develop the state and rural road networks as well as reduce gender-based violence along highways.
More schools are adopting programs to combat girl drop-out rates. A 2018 article by the World Bank said that the Upper School Darcy Ribeiro "will adopt a program to raise awareness about gender and physical, psychological or sexual violence." This school, along with five others, in particular, will be partnering with the World Bank to jumpstart the program to show the correlation between these topics. The program's purpose is to address and educate students of the dangers in close proximity in order to prevent students from having to face them. Since their specific school is by a busy highway, girl students are especially subject to sexual violence, sexually transmitted diseases and prostitution rings.
There is a better chance of keeping girls in school when the administration tries to engage them. For example, Principal Elizete Batista Viana, of the Upper School Darcy Ribeiro, personally contacted students who decided to leave school and tried persuading them to come back, mentioning the beneficial outcomes if they were to come back. Her efforts were successful and influential as some did arrive back to classes.
The benefits of literacy among women in Brazil have proven to have lasting effects. The benefits include "greater participation in the labour market, delayed marriage and improved child and family health and nutrition." These changes in lifestyle help reduce poverty rates and expand life opportunities.
Like many countries facing difficulties and barriers in advocating for its young girls, the origin of the problem lies in the continuation of cycles of poverty in families. Girls are often too afraid to break away from this cycle and pursue a life of their own. These 10 facts about girls' education in Brazil show what has been possible and what more can come to fruition. Instilling the idea of education and literacy in girls at a young age has the potential to give girls the push to seek their rights to that education.
– Melina Benjamin
Photo: Flickr

https://borgenproject.org/wp-content/uploads/logo.jpg
0
0
Kim Thelwell
https://borgenproject.org/wp-content/uploads/logo.jpg
Kim Thelwell
2019-07-16 09:44:37
2020-01-26 20:05:24
10 Facts About Girls' Education in Brazil