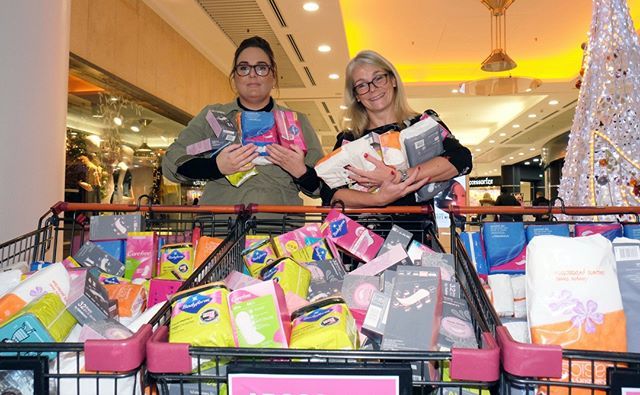 Combinations of cultural stigmas and taboos, lack of access to menstrual products and inadequate sanitation facilities all contribute to period poverty. UNICEF highlights that 2.3 billion people across the world still do not have access to basic sanitation services. Each day, 800 million women and girls menstruate yet these barriers hinder them from properly managing their menstruation. Celebrity solutions to period poverty hope to address this global issue.
Period Poverty
The umbrella term of period poverty is used to describe "the inadequate access to menstrual hygiene tools and educations, including but not limited to sanitary products, washing facilities and waste management." Oftentimes, women and young girls in countries that prominently experience this form of poverty are ostracized from activities such as socializing or eating particular foods. Furthermore, the cultural shame that menstruators carry with them hinders them from going to school and work. Generally, this results in girls being uneducated, further exacerbating the cycle of poverty. As the issue of period poverty increases, celebrity solutions to period poverty help raise awareness and look toward ways to reduce period poverty.
Celebrities Fighting Period Poverty
Hilary Duff. In 2019, actress Hilary Duff partnered with Naturalena Brands and launched Veeda, a 100% natural period product line. Duff made it her mission to provide affordable and quality menstrual products for women and girls around the world. She spoke about period poverty in an interview with the Morning Show, "It is horrifying that something like your period is holding girls back from being able to go to school for a week every single month because they don't have access to proper supplies." Veeda works closely with the Naturalena Foundation which had donated more than three million feminine hygiene products to more than 10 countries.
Gina Rodriguez. Actress Gina Rodriguez wrote an article for Teen Vogue in August 2018 in which she reflected on how different her life would have been if she had personally been impacted by period poverty. After learning about how many girls could not go to school because of their menstrual cycles, Rodriguez partnered with Always for the #EndPeriodPoverty campaign. The campaign aims to ensure that women and girls always feel supported so that their periods do not hold them back from living up to their fullest potential. Though the campaign addresses period poverty in the United States, it serves to raise awareness about the global issue of period poverty so that more people can become involved to take action globally.
Amika George. In 2018, British activist Amika George was nominated for Teen Vogue's "21 under 21" list by actor Emma Watson for her work toward achieving menstrual equality and ending period poverty. At the age of 17, after realizing that girls in the U.K. were not attending school because they were unable to afford period products to manage their menstruation, George started the campaign Free Periods to end period poverty. She also started a petition that received more than 200,000 signatures. This created awareness of the issue and resulted in a period poverty protest of 2,000 people outside the residence of U.K. Prime Minister Theresa May.
These celebrity solutions to period poverty help create awareness and address a global issue that prevents girls and women around the world from reaching their full potential.
– Meghana Nagendra
Photo: Flickr
https://borgenproject.org/wp-content/uploads/logo.jpg
0
0
Saiesha
https://borgenproject.org/wp-content/uploads/logo.jpg
Saiesha
2021-03-01 08:50:36
2021-05-26 08:50:59
Celebrity Solutions to Period Poverty