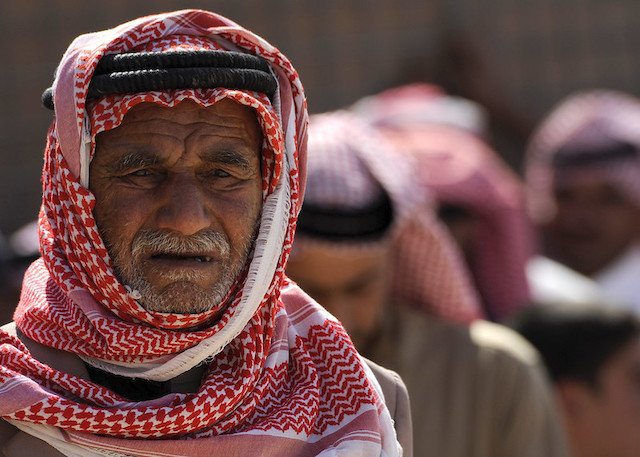 On October 1st, violent protests broke out in Iraq. The Iraqi government struggled to quell the protests, which resulted in the deaths of more than 60 people. The protesters cite corruption and failing public services as the sources of their outrage against the government. Prime minister Adil Abdul Mahdi responded by claiming that the government is in the process of starting big reforms that will benefit the nation economically and eradicate poverty. However, past instances of corruption have left many protesting Iraqis hesitant to give the government the benefit of the doubt. These 10 facts about corruption in Iraq provide a brief overview of why Iraqis are fed up with their government.
10 Facts about Corruption in Iraq
Transparency International's corruption index rankings are comprised of 180 countries. Iraq comes in as the eighteenth most corrupt nation. The index measures perceived levels of corruption in the public sector of countries based on ratings by experts and business people.

About a third of Iraqis report having paid a bribe for police services, registry and permits. It is not uncommon for police members to advance in ranks thanks to bribes directed at politicians. Companies with connections to political leaders also benefit more from bribes and kickbacks.

Billions of dollars in public money have been taken due to corruption. In 2013, it was estimated that Iraq "lost" $20 billion to corruption. That is relatively conservative when compared to the $100 billion lost in 2003.

In May, Iraq's Integrity Commission seized $445,900 from the house of a relative of a former Iraqi official. Iraq's Integrity Commission found the money while investigating a former Director of the Engineering Department for the Nineveh province. Kickbacks and bribes are rampant in Iraq, and the government is struggling to maintain its integrity.

Iraq's last Chairman of the Integrity Commission, Judge Ezzat Tawfiq, was killed in a car crash in March. Many Iraqis and members of the commission mourned his death because they supported his work and considered him one of the most important figures in the battle against corruption. Although the car crash was officially categorized as an accident, some Iraqis were quick to question whether foul play was involved given the influence and power of the commission's adversaries.

Iraqi officials arrested and abused aid workers in Mosul. Some Iraqi officials actively subvert the business of aid workers in the impoverished region. Police have been slandering and detaining individuals by making fictitious claims about them having ties to ISIS. These extortion tactics are aimed at diverting the funds of some organizations to corrupt local authorities.

In September, the Iraqi government had to shut down the nation's border crossing with Mandali, Iran because of corruption. All of the employees at the location were transferred to different border crossings. An armed group had commandeered the crossing, which generates about 600,000,000 dinars of revenue a month.

In July, 11 ministers and ministerial-level officials were arrested and charged for corruption. In Iraq, members of parliament are considered immune from being charged with corruption charges stemming from their previous work as public officials. Lawmakers must lift this immunity before charges can be brought against those suspected of corruption.

In 2016, Hoshyar Zebari, the former Finance Minister of Iraq, estimated that there were 30,000 ghost soldiers in the Iraqi army. Corrupt officers are able to pocket the money received for the fake soldiers. Some blame the fall of the city of Mosul to ISIS in 2014 on these ghost soldiers because there were far fewer soldiers defending the city than records indicated.

The state-run Basara oil company was accused of corruption for paying two international firms $80,000,000 more than market price for loading equipment. Iraq has one of the largest oil reserves in the world, but the riches it provides are being stolen from the Iraqi people.
These 10 facts about corruption in Iraq provide the backdrop for the protests in Iraq. Many Iraqi executives and public officials are stealing money from those that need it the most. Iraq has won a battle against ISIS, but defeating entrenched corruption may be a more difficult struggle.
– Grant DeLisle
Photo: Flickr
https://borgenproject.org/wp-content/uploads/logo.jpg
0
0
Kim Thelwell
https://borgenproject.org/wp-content/uploads/logo.jpg
Kim Thelwell
2019-12-17 07:30:43
2019-12-13 20:02:16
10 Facts about Corruption in Iraq