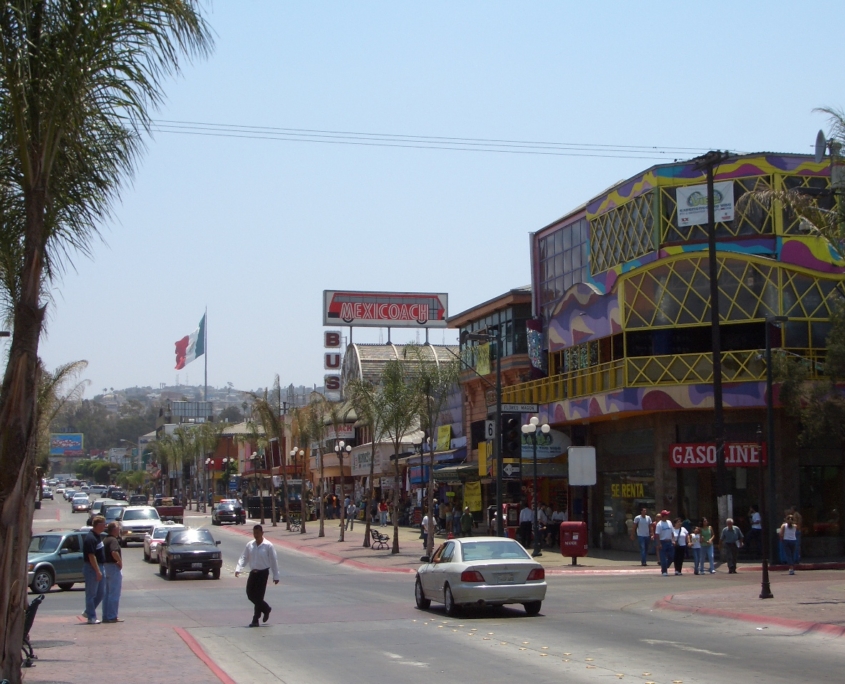 Casas de Luz is an organization based in Solana Beach, California. It builds homes and community centers primarily in Tijuana, Mexico through the help of volunteers and donations. Volunteers stay overnight in the Mexican city during their two-day build period helping Tijuana's poor. Building teams drive around in caravans to ensure they are safe.
Poverty in Tijuana
Tijuana is a city in the state of Baja California, Mexico. As of 2020, it had a population of around 2 million. There are an estimated 100,000 homeless people in Tijuana. Around 22% of the population live in moderate poverty and 1.84% live in extreme poverty. Around 3.3% of the population lacks access to water. These statistics give way to organizations like Casas de Luz to lend a helping hand to Tijuana's poorer residents.
Although crime rates in Tijuana have decreased over the past five years, the city remains somewhat dangerous. It scores 72.22 on the crime index and 27.78 on the safety index. Ensuring that Tijuana's poor have a home to sleep in at night leaves fewer people susceptible to criminals.
Casas de Luz's Process
The only things volunteers need to do to be part of a building trip are signing a liability form, paying a builder fee and packing for the weekend. All the necessary building tools will be available on sight. The organization encourages volunteers to bring donations of furniture and any other household items for the family whose house they will be constructing.
Every week, volunteers cross the Mexican border and head to Tijuana, driving in a caravan. Drivers have to purchase Mexican liability insurance for the weekend. They first meet at the building site, where the foundation of the house already exists. Master carpenters guide and lead volunteers throughout the entire process. The family who will live in the house typically helps in construction. Children typically work on painting the walls before the builders put them up. The goal for the first day of construction is to have the roof attached in case of rain. As a personal touch, builders write well wishes hidden inside of a house's walls.
When the building team finishes work for the day, they all drive to either Casa Hogar de los Niños, an orphanage that is empty during the weekends, or Faro de Luz, Casas de Luz's community center. Casa Hogar has a security system and always has a security guard on duty. At Faro de Luz, a security guard will watch the cars the whole night.
People interested in building for Casas de Luz can sign up at their website. A $50 builder fee is necessary and covers any vital essentials throughout the weekend (including two lunches, a dinner and a breakfast).
Casas de Luz Achievements
Since Kathy Faller, Gersom Ayala and Amada Ayala founded Casas de Luz in 2005, the social justice action program has built more than 150 homes throughout San Diego County and Tijuana. They have also aided in constructing two community centers in Mexico, Faro de Luz (Lighthouse) and Peña de Horeb (Horeb's Rock). Additionally, Casas de Luz has transferred and administers more than 900 truckloads of donations.
Faro de Luz serves as a church in addition to being a community center. During the COVID-19 pandemic, children have gone to Faro de Luz and attended classes through the community center's TV. Casas de Luz's Feed the Future program takes $5 donations that provide one week's worth of lunches for one child.
At Peña de Horeb, another community center and church, children are eligible to receive breakfast five days a week, work on their homework after school and access food and water before their classes start. In 2013, builders added a kitchen and dining area to the center. In 2016, construction began on a two-story building containing four classrooms and a church with the help of Lazarian world homes.
Thanks to the number of donations Casas de Luz receives, Gerson and Amada Ayala no longer fund it solely. Communities have grown able to sustain themselves and Tijuana's poor have significantly benefited from the program.
– Sophie Buibas
Photo: Flickr
https://borgenproject.org/wp-content/uploads/logo.jpg
0
0
Saiesha
https://borgenproject.org/wp-content/uploads/logo.jpg
Saiesha
2022-06-02 07:30:17
2022-06-01 06:16:02
Southern California Organization Aids Tijuana's Poor