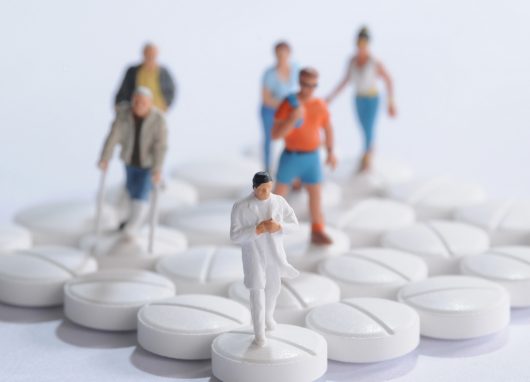 German health care, geared to caring for a population of 80 million, is dealing with an unexpected and intimidating challenge by the continuous influx of about 1.1 million refugees in 2015 alone. Escaping poverty, war and repression, as well as family reunification are among the main reasons people attempt to enter Germany both legally and illegally.
Despite having opened its doors to more refugees than any other European country since 2013, Germany restricts asylum-seekers' health care access to emergency care, treatment for acute diseases and pain, maternity care and vaccinations. Additional care can be provided, however, patients must file various petitions and jump through multiple hoops before getting approval for the same.
The aim of restricting asylum-seekers' access to German health care dates back to the 1990s when rising numbers of asylum-seekers from former Yugoslavia created a need to reduce Germany's pull factor. However, it is evident from various studies that this policy has done nothing to bring down the number of people seeking asylum in the country.
In spite of limiting access to health care, the sociomedical system is crumbling with news reports about vaccines not being available for German citizens till 2017 in the normal quantities. Doctors are having to undergo courses in screening and treating diseases like tuberculosis, scabies and psychological trauma.
In addition, there is the cost of material resources like medicines and hospital beds, diagnostic and surgeries that have spiraling economic repercussions. The siphoning of medical services, even in their most basic form, to asylum-seekers, is resented by many German citizens.
However, despite this backlash, there are many reasons for the country to consider providing full access to German health care, both for asylum seekers and undocumented immigrants. The most obvious of these is that any communicable disease can skyrocket the economic cost to the country by a loss of productivity.
In addition, according to experts such as Dr. David Ingleby from the University of Amsterdam, research has shown that, "denying easy and early access to healthcare not only ignores the right to health but actually increases costs: a new study estimated that since their introduction, these restrictive policies have increased the cost of healthcare by 376 euros per year for each asylum seeker." Clearly, restrictive policies benefit neither immigrants nor state.
Some states like Bremen and Hamburg have been providing their asylum-seekers with health insurance cards like those used by the general population. These enable direct access to doctors and hospitals without having to apply for a certificate of entitlement.
Officially, the restriction on acute and emergency services remains, but the decision is now moved to the doctor's medical discretion and no longer made by a municipal administrator. An innovative solution, this could be extended to the legal system, resting the decision of what warrants medical attention to the hands of those in the know.
Another solution being considered is granting anonymous insurance certificates that allow refugees without proof of citizenship to seek medical help without legal repercussions. In Berlin alone, up to 250,000 people live without any personal identity documents which are essential to get full medical treatment, making this idea almost a necessity.
In order to provide funding for these and other such policies for less restrictive health care, the European Union Health Program released a statement pledging fund actions supporting the Member States under particular migratory pressure in January this year. Hopefully, with this positive impetus, the German health care system will move to a more inclusive model for both asylum-seekers and undocumented immigrants.
– Mallika Khanna
Photo: Flickr
https://borgenproject.org/wp-content/uploads/logo.jpg
0
0
Borgen Project
https://borgenproject.org/wp-content/uploads/logo.jpg
Borgen Project
2016-11-10 07:28:46
2020-05-22 11:38:19
German Health Care: A Broken System for Asylum-Seekers?