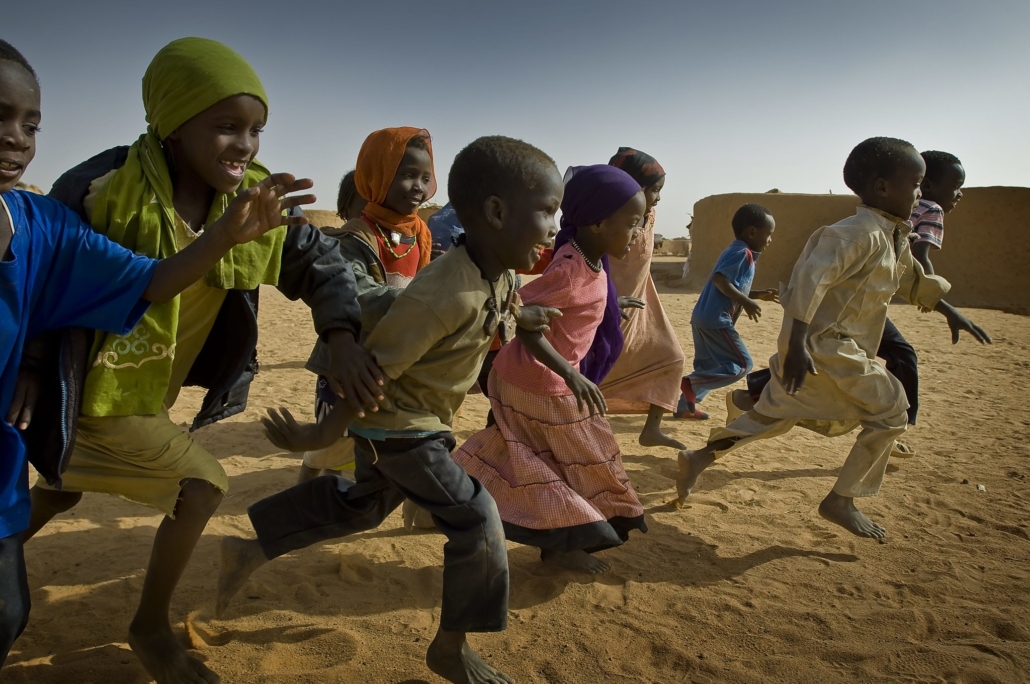 "I was given in marriage at 17, my husband was 35. I didn't love him, he was mean to me. He was beating me, forcing me to sleep with him. He was hurting me a lot until I said to myself, enough is enough. I couldn't go on with him. That's why I decided to leave. If I stayed with him, he would've killed me." 
This is the story of Titi, one of many who have suffered the experience of child marriage in Chad. Her words are a testament to the harsh realities that Chad is facing. The African nation is grappling with the grim challenge of having one of the highest child marriage rates in the world. The extent of the issue is staggering — while poverty, displacement, regional and ethnic disparities and cultural complexities play their part in forming this burden.
The Scale of Child Marriage in Chad
UNICEF's 2014 report puts the rate of child marriage in Chad as the third highest in the world, only behind Bangladesh and Niger. Chadian girls are suffering staggering marriage rates as 29% of girls under 15 are married, and a staggering 70% are married before their 18th birthday. Taking into account that Chad has 1.8 million girls between the ages of 10 and 19, a very conservative estimate shows that more than half a million girls are married while still being children.
Regional Inequalities
Ethnic diversity defines the threads of Chad's identity. Nevertheless, within the complex tapestry of tradition, poverty and gender norms, certain regions and ethnic groups bear a disproportionate burden in the nation's child marriage crisis. The rate of female child marriage in the Chari Baguirmi region is at a disheartening 70%, while the Mayo Kebbi Est, Guera, Kanem and Salamat regions range from low to mid 60%. Child marriage in Chad, however, is not exclusive to girls, as 23% of boys in the Logone Oriental region suffer from this reality, followed by the Logone Occidental, Mandoul and Mayo Kebbi Ouest regions, with rates between 12% and 17%. There are also disparities by ethnicity, as the Peul/Foulbe group grapples with a devastating 67% prevalence of child marriage, trailed by Massa/Mousseye, Baguirmi/Barma and Kanembou/Bomou from low to mid 60%.
Roots of Child Marriage in Chad
In Chad, poverty, insecurity and limited access to vital services like education fuel the distressing prevalence of child marriage. At its core, gender norms and economic and humanitarian turmoil are the main drivers of child marriage in Chad. Very conservative gender perspectives paired with 5.5 million individuals in need of humanitarian aid, 406,000 people displaced and over 528,000 refugees from neighboring lands create a context for desperation. 
Views of women's purity and honor cut across religious lines. Child marriage practices permeate households nationwide, encompassing Catholic, Protestant, Animist and Muslim families alike. Moreover, poverty within these communities significantly drives child marriage in Chad. With 54% of young brides originating from the poorest households, impoverished families see early marriage for their daughters as a means of alleviating perceived financial burdens. Harsh expectations, skewed perceptions, and destitute material conditions create a context for child marriage to thrive.
World Vision's Efforts
While child marriage in Chad is a dire situation that affects countless people, World Vision is an NGO playing its part in helping prevent and alleviate the burdens of this reality. World Vision works to fight inequality, poverty and injustices and explicitly intends to combat child marriage in Chad through its child protection and participation program. This program focuses on improving children's quality of life through protection from abusive behaviors. More than 59 child protection clubs have been created, which provide children with the tools necessary to promote their protection and development as well as provide a safe space for expressing their points of view. 
In 2019, World Vision was able to annul 37 child marriage cases, allowing girls to return to school, while also aiding in reporting more than 50 child protection incidents that received appropriate responses. Furthermore, World Vision educated 310 religious and community leaders, along with 3,000 individuals, about the implications of child marriage and the detrimental impact of violence against children. World Vision's work stands as a testament to the power of efforts to alleviate the burdens that countless Chadian children face.
Final Thoughts
The well-being and promotion of youth form the foundation for the future of any nation. The scope of child marriage in Chad is disheartening. The situation is indeed dire, with an urgent need for comprehensive interventions to safeguard the livelihoods of these children as well as the future prosperity of the nation.
– Agustín Pino
Photo: Flickr
https://borgenproject.org/wp-content/uploads/logo.jpg
0
0
Lynsey Alexander
https://borgenproject.org/wp-content/uploads/logo.jpg
Lynsey Alexander
2023-09-07 07:30:50
2023-09-05 08:57:10
Addressing Child Marriage in Chad