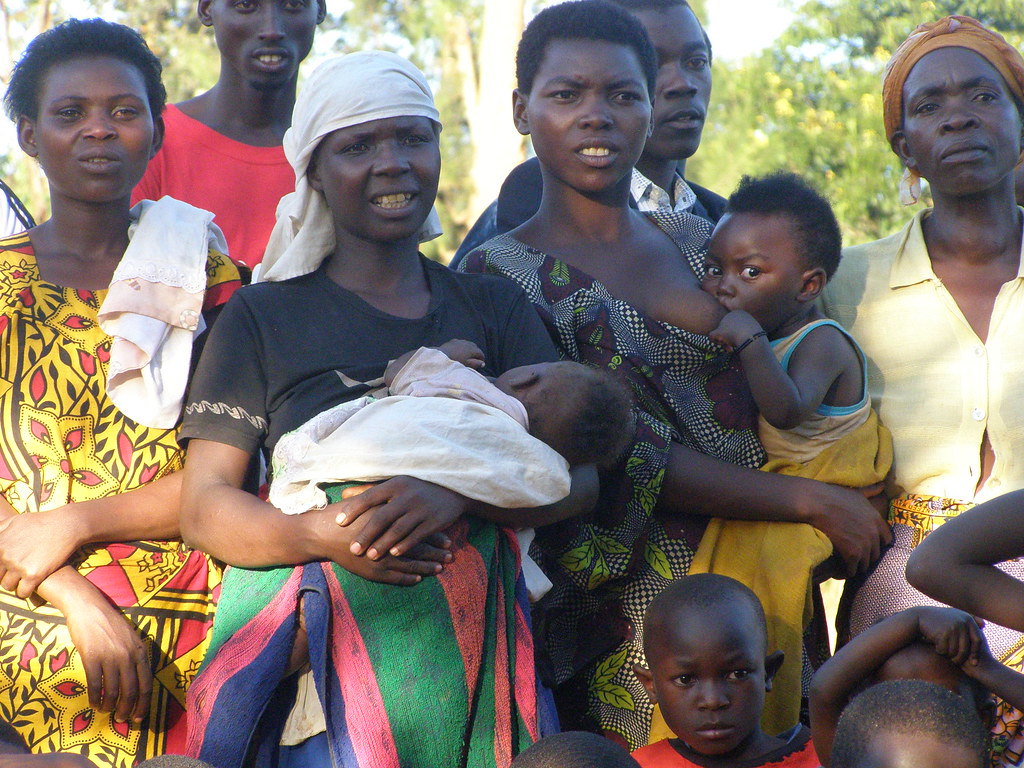 This year marks the 25th anniversary of the Rwandan Genocide. In 1994, from April 7 to July 24, approximately 800,000 Rwandans were massacred and up to 500,000 women were raped. However, 24 years later, Rwanda ranks sixth in the world for gender equality, the top non-European country besides Nicaragua.
Women and Politics
Representation of women in politics significantly helped improve gender equality in Rwanda. Since 2003, women have had a constitutionally protected place in the Rwandan government. The Rwandan constitution mandates 30 percent of representatives be female. As a result, the number of women in parliament increased from 18 percent in the 1990s to 64 percent as of 2013. In terms of a male-female ratio in parliament, Rwanda tops international rankings. Furthermore, President Paul Kagame's current cabinet is the second in Africa to contain an equal ratio of men to women.
While better representation does not end all gender inequality, it improves women's status in society. With female representation, society sees women as leaders. And more importantly, female representation helps create better legislation for women and encourages gender equality in Rwanda.
Women and Development
Rwanda is a largely rural country and depends on agriculture for economic growth. Rwanda's Gross Domestic Product per capita ranks 206th in the world. However, Rwanda possesses a remarkable current GDP per capita given its recent history. Rwanda lost much of its traditional workforce to genocide, also resulting in 500,000 orphaned children. Since then, women have pioneered Rwanda's development. The country possesses the highest rate of female labor force participation in the workforce compared to the rest of the African continent. Additionally, over 70 percent of women are engaged in a sector of the primary economy, and they make up 79 percent of the agricultural workforce, though not all are paid.
Consequently, women in development programs bolster gender equality in Rwanda, as they spearhead the country's fast growth. Rwanda is currently hosting a wide range of development projects. These projects aim to both modernize the business of agriculture and ensure women are prepared for this modernization. Launched in 2015, the Capacity Development for Agricultural Innovation Systems program is being piloted in eight countries worldwide. This program aims to equip communities with the technological and soft skills necessary to navigate modern markets.
Mukamusoni Alexia, a cassava farmer, is one of 106 members in the newly formed 'Ubumwe Mbuye' Cooperative. According to Alexia, the cooperative facilitates a dialogue addressing local challenges and enabled her processing plant to acquire loans. Now, Alexia's cooperative generates over 800 tons of cassava a month and provides 30 tons per week to a processing plant.
Many of these farming cooperatives are female-led or reserved for women, a long-term project to redefine gender roles and allow women to bring home family income.
Women and Education
Educating women is the key to gender equality. However, Rwanda's education system struggles from a lack of resources. As a result, fewer students continue to secondary education. Moreover, Rwanda ranks low on the United Nations' Development Programme's Life Course Gender-Gap index.
Several of the most successful education projects focus on reducing gender-based violence. In doing so, empowered women can succeed at home and will, therefore, stay in school. A troubling statistic reflects 34.4 percent of Rwandan women experience violence from an intimate partner.
CARE International supports a program called Safe School For Girls. This program mentors girls as they transition from lower to upper secondary school. Plus, it provides sexual health education to more than 47,000 students across the Southern Province of Rwanda. Furthermore, this program hopes to engage boys in the dialogue through "round table talks." These talks discuss the barriers women and girls face and how boys can help end gender-based violence. So far, Safe School For Girls has engaged over 19,000 boys in these talks. Improving the climate around education and identifying where women face barriers is critical for gender equality in Rwanda.
A Model for Gender Equality
While women still face a variety of obstacles, Rwanda acts as a model for gender equality worldwide. Rwanda's Human Development Rank is still low. Subsequently, many argue gender equality in parliament is a smokescreen for President Kagame's authoritarian regime, now entering its 19th successive year.
However, in spite of these developmental barriers, Rwanda has demonstrated gender equality is a realistic and attainable goal. The country's real GDP growth stands at 8.6 percent, the second highest globally, showing full integration of women in society is critical for economic development. Rwandan women helped the country's remarkable rebirth after a devastating genocide, and they are the main drivers behind its emerging prosperity today.
– Holly Barsham
Photo: Flickr
https://borgenproject.org/wp-content/uploads/logo.jpg
0
0
Kim Thelwell
https://borgenproject.org/wp-content/uploads/logo.jpg
Kim Thelwell
2019-06-01 06:38:41
2019-08-21 12:46:55
Gender Equality in Rwanda