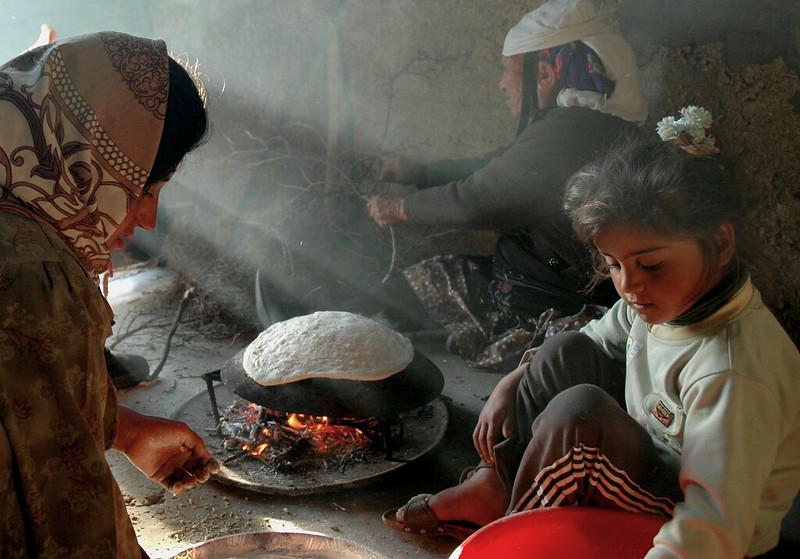 The Palestinian Central Bureau of Statistics (PCBS) 2011 Violence Survey indicates that 37% of Palestinian women have experienced violence in some form. Within the Gaza Strip, gender-based violence rates rise to 51%. A 2005 U.N. Special Rapporteur's report attributes the high rates of gender-based violence in Palestine to "traditional patriarchal norms and values" and the impacts of Israel's occupation. The occupation has led to growing rates of poverty and diminished job prospects. The UNFPA explained that this has "contributed to a behavioral dynamic of men being more frustrated, unable to fulfill their expected role in this patriarchal society." The struggle to "provide and protect" exacerbates domestic violence within households. However, three female Palestinian software developers set out to address both poverty and gender-based violence in Palestine through the creation of the Our Spaces app.
The Our Spaces App's Origins
Local engineer Alaa Huthut spearheaded the creation of the Our Spaces (Masahatuna) app. The app aims to provide a discreet and confidential way for women to report domestic violence and seek assistance. The app leaves no trace of communication between the victim and social workers providing services through the Our Spaces app. Huthut recognized the importance of incorporating privacy into the app, acknowledging the dangers of exposing traceable interactions to abusive partners.
The Our Spaces app provides comprehensive assistance by linking victims and survivors of abuse to institutions that provide "psychological support, health services, legal services, economic empowerment services and shelter services," Al-Monitor reports.
How Poverty and Abuse are Inextricably Linked
Providing access to services and resources for financial help is Our Spaces' direct attempt to tackle the complicated intersectionality of poverty and abuse. Studies prove the existence of links between poverty and gender-based violence. Financial stress can contribute to the onset of domestic violence. Furthermore, impoverished women who are economically dependent on their abusive partners find it difficult to leave such situations.
In 2017, the Palestinian Central Bureau of Statistics reported that about 30% of Palestinians lived in poverty, however, the poverty rate in the Gaza Strip stood at about 53%. The link between poverty and abuse would suggest that these alarmingly high rates of poverty are in part responsible for the high level of domestic abuse within Palestine.
In order to tackle the issue of gender-based violence in Palestine from the ground up, the Our Spaces app seeks to address the root of the problem: poverty.
An Our Spaces Success Story
One woman's story, which Al-Monitor originally covered, serves as a prime example of the ways Our Spaces' services help mitigate the acuteness of abuse many women may experience. Reham, 23, told reporters at Al-Monitor that she had been affronting acute physical and verbal abuse by her spouse daily. She explained that her spouse had been taking his economic frustrations out on her through violence.
Reham reached out for assistance through the Our Spaces app to improve her family's economic situation. The app connected her with a service that specializes in supporting families financially, and soon, Reham obtained a temporary job. She was able to ease her family's economic difficulties and reduce the pressure driving her husband to unhealthy behavioral dynamics.
Addressing the Root Causes
Several global issues, ranging from gender-based violence to food insecurity and mortality, link back to the systemic issue of global poverty. The Our Spaces app provides a lesson about the importance of addressing not only the consequences of a systemic issue, in this case, gender-based violence, but also its root, poverty.
– Alisa Gulyansky
Photo: Flickr
https://borgenproject.org/wp-content/uploads/logo.jpg
0
0
Saiesha
https://borgenproject.org/wp-content/uploads/logo.jpg
Saiesha
2022-12-07 07:30:56
2022-12-05 08:34:47
Our Spaces App Addresses Gender-Based Violence in Palestine