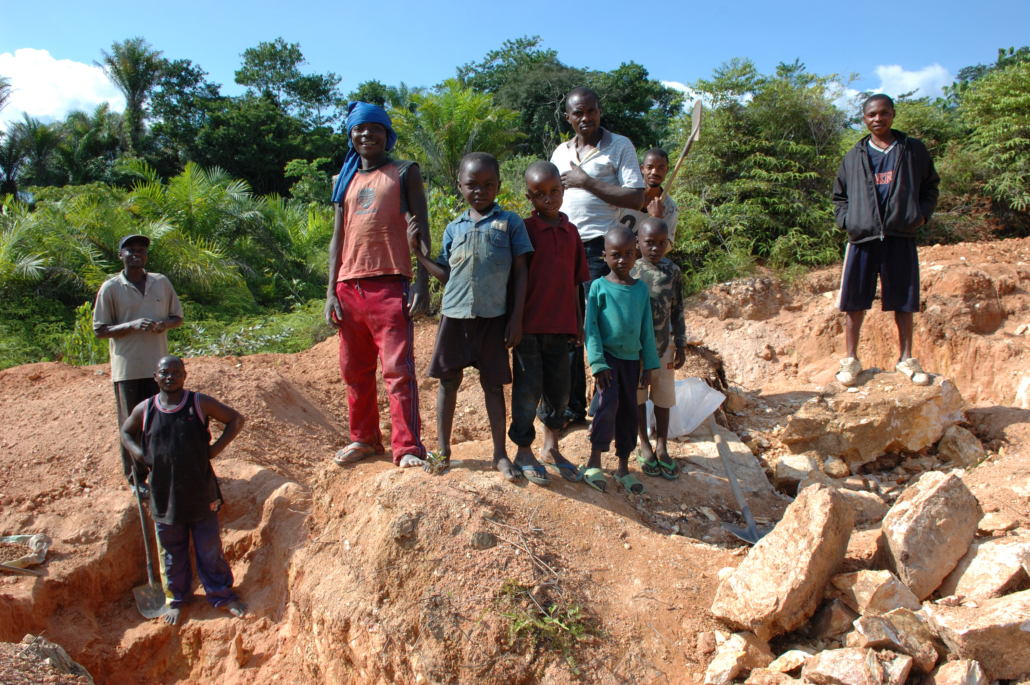 Now, more than ever, the world is becoming more interconnected. While the new societal and political inter-dependencies are obvious, even fields like manufacturing are a part of this trend. One product serves as a glaring example of this phenomenon: the smartphone. This hand-sized piece of technology has a shocking amount of components from a shocking number of places. Tech giant Apple sources materials from nearly 45 countries to make its products. While global interconnectedness can certainly be a positive thing, especially in worldwide manufacturing arrangements, at-risk communities in this process can pay a price. Though there is potential for exploitation at many stages of production, it is especially bad at the raw materials stage. Mining toxic minerals like nickel, cadmium and cobalt can come at a high cost to human health. Unfortunately, the production of smartphones harms children in poverty.
To explore the specific threats to child laborers, it is helpful to focus in on one microcosm within the larger mining industry. One particularly harmful mineral in cell phone production is cobalt. Largely mined by hand, cobalt is a silvery-gray metal that people use for many different products, including metal alloys in jet engines and powerful magnets. It is also common in lithium-ion batteries, which are rechargeable energy sources that power mobile devices. The rise in the prevalence of electric cars, which use the same technology, means the demand for cobalt is only rising.
What Conditions Do Children Face?
While countries like Russia and Cuba produce this ore, workers mine more than 50 percent of the world's cobalt in the Democratic Republic of the Congo (DRC). Due to this high rate of production, most of the exploitation in cobalt mines occur in this country. As mine operators struggle to keep up with demand, the poverty rate in the DRC stands at nearly 65 percent.  That means that many desperate people are willing to work in dangerous conditions for hardly any money.
In January 2016, Amnesty International published an investigation into human rights abuses in the DRC's cobalt mines and it found horrifying conditions. Workers face permanent lung and skin damage, as well as immediate physical harm from cave-ins and other accidents. Not only that, but the investigation also found children as young as 7 years old employed in these conditions. This is how the production of smartphones harms children in poverty.
Children told Amnesty International that for 12 hours of work, they could expect to earn only $1 or 2. When government or industry authorities visited mines, supervisors order the children to hide or stay away from the mines for a few days so others would not spot them. These poor conditions and ill-policed regulations are the reasons why cobalt is known as "the blood diamond of batteries."
How Can People Fix This Problem?
Some companies have taken the initiative to reduce child exploitation, especially in the years following the 2016 Amnesty International report. Electric car-maker Tesla and its battery provider, Panasonic, have worked hard to pursue cobalt-free battery alternatives. These companies managed to cut cobalt use by 60 percent in six years. However, current technologies have reached their limits. Removing more cobalt will start to pose a longevity problem, as well as a fire-risk.
Because cobalt will remain in use for at least the near future, it is essential to protect impoverished child workers. Most simply, because this issue seems far away, it is easy to forget its gravity. For that reason, remembering the power of consumer impact is important. Pay attention to how companies operate and support businesses that perform the necessary due diligence to run responsibly.
For example, Apple, like many large tech and development companies, has a website with details about the ethics of its supply chain. Read up on brands' efforts, and make sure to voice any concerns (or potentially, any support) at a website like this one.
What Can People Do to Make a Personal Impact?
Direct habits also make a difference. Try to avoid buying new electronic devices if possible. There are many websites, such as Gazelle, where customers can buy like-new phones to prevent the need for mining new cobalt. Additionally, if a device bites the dust, consider recycling its components. While lithium-ion batteries cannot go into the usual blue recycling bins, resources like this one at call2recycle can help identify the most convenient option.
Lastly, consider learning more and keeping up with the latest news on the Cobalt Institute's website. This group is a non-governmental trade association that provides information and assists in identifying and solving problems in the cobalt industry. With 62 years of experience and all of the major producers in membership, this group has great influence in these matters.
While today, the production of smartphones harms children in poverty, improving conditions are just around the corner. With responsible choices, better supply chain management and technical innovations, this problem could soon be one of the past.
– Molly Power
Photo: Wikipedia Commons
https://borgenproject.org/wp-content/uploads/logo.jpg
0
0
Jennifer Philipp
https://borgenproject.org/wp-content/uploads/logo.jpg
Jennifer Philipp
2019-08-09 06:46:13
2019-10-29 07:24:35
How The Production of Smartphones Harms Children