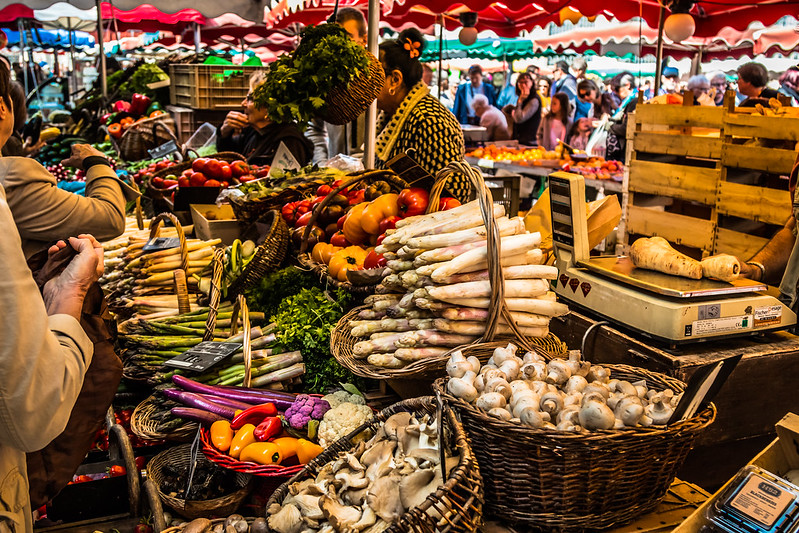 Recently, France has made consistent progress towards eliminating hunger within its borders, throughout the European Union and in developing nations. However, with worsening global health conditions as an added stressor to those who suffer from food insecurity, it is imperative to end hunger in France and around the world.
Who Does Hunger in France Affect?
The majority of France's most food insecure are the 200,000 plus homeless and those living in the outskirts of Paris.
Globally, one in nine people go hungry every day, and global hunger is increasing. The United Nations Food and Agriculture Organization (FAO) estimates that around 10.7% of the world's population suffers from chronic undernourishment. Additionally, over 26.4% of the world's population is food insecure.
The standard of living in France is relatively high due to the country's inclusive social security systems. Access to basic needs and services such as food, water, health care and education are mostly available to all. However, while many reap the benefits of this system, disenfranchised minorities and essential workers in some parts of France have lost their jobs and access to meals. For example, in the lower-income districts that surround Paris, residents in cities like Clichy-sous-Bois require the generosity of food banks to get by.
Why Does Hunger Persist Today?
In France and on the global scale, poverty, climate change, poor public policy and food waste drastically increase hunger. These factors manifest in several ways. Some communities, like Clichy-sous-Bois, do not have equal access to resources and become stuck in cycles of poverty. Environmental degradation from unsustainable agriculture and increasing natural disasters negatively impacts crop yields, access to and distribution of food. Food waste exacerbates climate change by releasing dangerous levels of methane in landfills. Furthermore, food waste also deprives hungry people of quality food.
Furthermore, estimates determine that by the year 2050, the world will need to produce enough food to feed over 10 billion people. The Ministry of Europe and Foreign Affairs stresses the need to transform the "agricultural and food systems" in France. According to the Ministry, "agriculture must be more sustainable and effective from economic, social and environmental perspectives to ensure food security and the health of individuals."
The Strategy to End Hunger in France
Luckily, France has stepped up to reform the current food systems and agricultural practices that aggravate hunger and malnutrition locally and internationally. Through the Ministère de L'Europe et des Affaires Étrangères, France wrote the International Strategy for Food Security, Nutrition and Sustainable Agriculture. This strategy works out a five-point plan that France will carry out between 2019 and 2024. This plan tackles the causes of hunger and serves as a leader in ending hunger in Europe and the world.
The five points of the International Strategy for Food Security, Nutrition and Sustainable Agriculture are:
To Strengthen the Global Governance of Food Security and Nutrition: France wishes to improve the effectiveness and coordination of international actors involved in the global governance of food security and nutrition.
To Develop Sustainable Agriculture and Food Systems: Agriculture is currently a leading cause of climate change and biodiversity loss. As a result, France wishes to confront these issues by promoting sustainable agricultural practices.
To Strengthen France's Action on Nutrition: Multiple factors lead to undernutrition in young children, pregnant and/or breastfeeding women. These include access to quality food, clean water and conditions for good hygiene.
To Support the Structuring of Sustainable Agri-food Chains to Promote the Creation of Jobs in Rural Areas: Targeted at younger generations and striving to be inclusive of family agriculture, agri-food chains are a good source of employment.
To Enhance Food Assistance Actions to Improve the Resilience of Vulnerable Populations: The goal is to help struggling populations regain food autonomy in the face of recurring food crises.
More Solutions
In addition to this international plan, more immediate solutions in France aim to combat food waste locally. For example, Guillaume Garot, a member of Parliament in France, authored a food waste bill. This bill requires grocery stores to donate food that they would otherwise throw away. Additionally, this bill is the first of its kind, and the European Union quickly followed suit with similar goals.
The European Food Banks Federation (FEBA) works with the U.N. to use the 88 million tonnes of food that the E.U. wastes annually. A new set of sustainable development goals seek to "ensure sustainable consumption and production patterns" in France. As a result, FEBA transforms unnecessary food waste into vast quantities of food donations for the hungry.
FEBA builds connections with existing food banks and global partners to strengthen the food bank networks in France and across Europe and help mediate the donations. This organization works to alleviate food insecurity by distributing the equivalent of 4.3 million meals every day. That is 781,000 tonnes of food that it delivers to 9.3 million food-insecure people. In France, the Banque Alimentaires annually donates 73,000 tonnes of food products to those in need.
Through persistent actions like the International Strategy for Food Security, Nutrition and Sustainable Agriculture and food bank networks, the process to end hunger in France and worldwide is an ever more attainable goal.
– Rochelle Gluzman 
Photo: Flickr
https://borgenproject.org/wp-content/uploads/logo.jpg
0
0
Jennifer Philipp
https://borgenproject.org/wp-content/uploads/logo.jpg
Jennifer Philipp
2020-07-10 14:54:38
2020-07-10 14:54:38
How to End Hunger in France