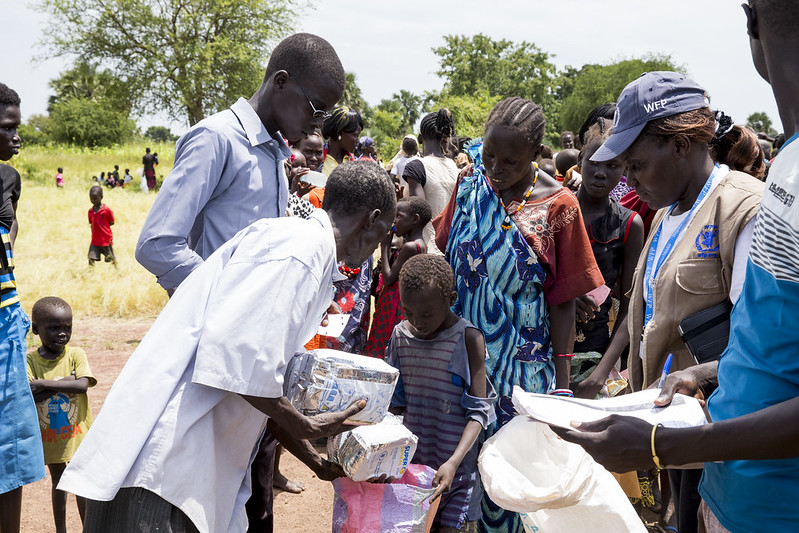 South Sudan is considered the youngest nation in the world, officially gaining independence from Sudan on July 9, 2011, after a vote for independence was passed via referendum in January of that year. Data from the World Bank shows that the poverty rate in South Sudan was 82.3% as of 2016 – the highest poverty rate in the world. The World Bank also outlined some of the other issues South Sudan faces including severe flooding, food shortages a humanitarian crisis coupled with a vulnerable government built upon a shaky peace treaty. These issues make it extremely difficult for South Sudan to address the poverty crisis.
The Difficulty of Addressing Poverty Reduction in South Sudan
The most significant of the issues South Sudan faces is the state of its government. In 2013, a violent conflict broke out leading to atrocities committed against civilians. All sides in the conflict signed a peace deal in 2015 for a unity government but the deal collapsed in 2016, leading to more conflict. In 2018, that deal became revitalized when President Salva Kiir and the leader of the Sudan People's Liberation Army (SPLA/IO), Riek Machar, came to an agreement. Machar became vice president under the new government and the agreement was set to expire in February 2023. However, the parties who signed the peace agreement agreed to extend it to February 2025 in order to address peace reforms.
That front requires more work due to the injustices committed against South Sudan's people by the military and rebel forces. For example, a U.N. peacekeeping mission in 2021 documented the killings of 440 civilians and the rapes of 64 women and girls in Tombuura by the SPLA/IO. None of the perpetrators were held accountable.
U.N. Special Representative for South Sudan Nicholas Haysom expressed the need for South Sudan's government to address violence and uphold justice. In a speech to the U.N. Security Council, Haysom addressed the extension to the peace agreement and stated that it is a roadmap that should serve as a  waypoint, not an endpoint. The reforms that the South Sudanese government makes should serve as a means to generate long-lasting stability. They should not serve as a means to an end. It requires measures to prevent setbacks or gains from reservation. Haysom also reaffirmed the importance of international assistance, which will lead to poverty reduction and governmental stability in South Sudan.
Addressing Poverty
While the outlook for South Sudan may seem grim, there are solutions to poverty that various charities are implementing through foreign aid. The World Food Programme (WFP) is one example of an organization working to bring peace to feuding groups in South Sudan by addressing food insecurity. In an article about the Malual Mok and Thony communities, the WFP demonstrates its poverty reduction and peacekeeping efforts. Both the Malual Mok and Thony live in an agricultural area called Majak-Kot. The communities previously considered each other enemies, but a series of agricultural projects from the WFP helped to foster a sense of community between them. Instead of fighting over the land and competing to grow food, both communities peacefully coexist and grow food together for mutual benefit.
Moreover, nonprofit charities are also working towards poverty reduction in South Sudan. Many South Sudanese refugees founded charities dedicated to poverty reduction in South Sudan. One example is Helping Hands for South Sudan. Gabriel Akim Nyok, one of the "Lost Boys and Girls of Sudan," a group of thousands of orphaned children who became refugees to escape from the civil war, founded this charity. After staying in the U.S. for five years, Nyok returned to Sudan in 2011 to visit the South Sudanese refugee camps. In doing so, he became determined to give the children the same opportunity for education that he received. Nyok and his charity have helped put South Sudanese refugee children through school each year. Helping Hands uses donations to put children through school and pay for their education and works directly with South Sudanese communities to improve schools and education.
– Matthew Wikfors
Photo: Flickr
https://borgenproject.org/wp-content/uploads/logo.jpg
0
0
Naida Jahic
https://borgenproject.org/wp-content/uploads/logo.jpg
Naida Jahic
2022-11-26 07:30:23
2022-11-24 00:20:34
Poverty Reduction in South Sudan