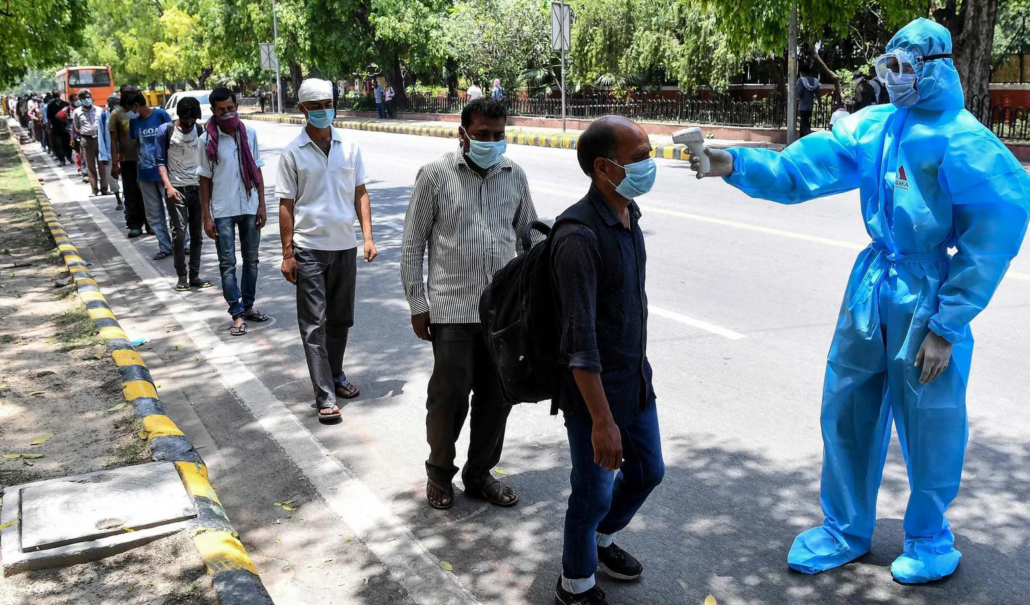 The most devastating effects of the COVID-19 pandemic in India may not be those caused by the virus itself. For the first time since India's independence from the British crown, the already inordinate poverty rate is rising. The 69% of the nation that is on or below the poverty line are those who are at the greatest risk for infection. However, they are likely to face even more substantial damage from falling deeper into economic trouble.
The Problem
India has reported 1.24 million cases of COVID-19, but this data does not tell the full story of the country's experience with the virus. With a population of over 1.35 billion, India actually has a lower rate of infection than the US. Many simply credit the nation's sweltering climate to their proportionately low infection rate. While there may be some truth to this assumption, it is not a sufficient explanation. Another important factor is India's astonishingly large poverty rate. Many of the country's poor have little to no ability to practice social distancing, lack homes to shelter in place and do not have access to testing. The poverty-ridden sector of the population is therefore not only at great risk for infection but is also rarely accounted for in nationwide data.
The Causes
Throughout the pandemic, India has taken relatively strict action in terms of enforcing lockdown. This method has effectively impeded the spread of the virus among the wealthy, significantly contributing to the lower infection and mortality rates. With policies such as this in place, the most affluent citizens avoid crowded streets. Not only does this reality render many of the poorest members of the pre-virus workforce jobless as businesses close, but it even inhibits begging, something a great portion of the four million homeless people in India rely on for survival.
The Effects
In lieu of proper homes, virus protection and economic stability, the poorest members of society are finding new ways to try to combat their unfavorable circumstances. Slums are even more crowded than before and government-created hospitals have become the new shelter for many. Dr. Zarir Udawadia, an infectious disease specialist treating coronavirus patients in Mumbai, recognizes this problem: "How does one quarantine someone who has no home, or someone who lives cheek to jowl with ten others in a small room?"
Those especially discontented with their circumstances resort to migration, seeking to travel sometime hundreds of miles on foot in hopes of refuge. Migrants move through India in thousands, further risking infection from COVID-19 among other lethal diseases.
Who's Helping
Although it is difficult to collect COVID-19  data in impoverished communities, there are organizations trying to combat this issue directly and provide aid to those suffering from the disease and its aftermath. For instance, Give2Asia provides funding for medical supplies for frontline workers, meals for those whose means of obtaining them are slashed by the effects of the pandemic and financial support to marginalized families.
India's large number of people in poverty renders their numbers of infected with coronavirus inaccurate. However, the poorest sector of the nation has larger issues than the virus itself, as the nationwide lockdown takes away street vendors' customers and, in extreme cases, the revenue of beggars. Many people resort to migration or are utilizing slums and government-created hospitals to find shelter. Though this situation is far from optimal, there are numerous organizations and frontliners that are continually combating the pandemic.
– Ava Roberts
Photo: Flickr
https://borgenproject.org/wp-content/uploads/logo.jpg
0
0
Kim Thelwell
https://borgenproject.org/wp-content/uploads/logo.jpg
Kim Thelwell
2020-08-18 12:12:59
2020-08-18 12:12:59
The Hidden Effects of COVID-19 in India