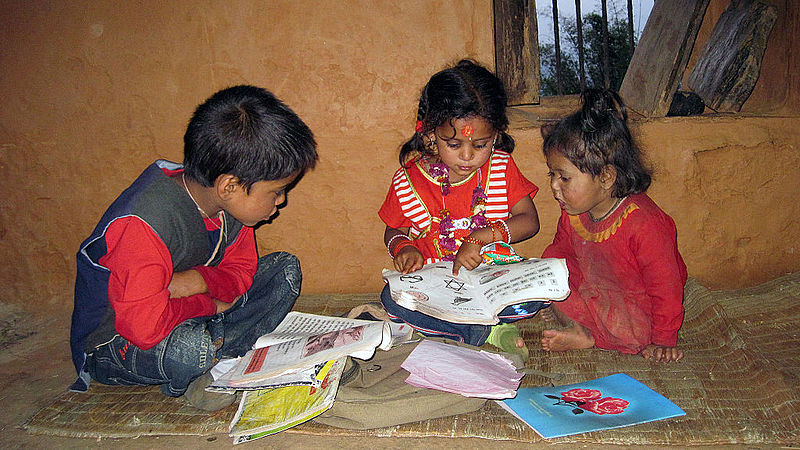 Literacy is fundamental when investing in the future and working toward greater health, economic prosperity and gender equality and is a fair indicator of a nation's relationship with education. Former UNESCO Director-General Irina Bokova summarized this perfectly when she said "the future starts with the alphabet." As a proven pathway out of poverty, education leads to higher literacy rates, which can ease economic burdens in developing nations.
Global Literacy Rates
According to the United Nations Statistics Division (UNSD), in 2016, the global literacy rate stood at 86% for individuals 15 and older in comparison to 91% for youth aged 15-24. These high percentages are indicative of increased access to basic education. Across the past 65 years, "the global literacy rate increased by 4% every five years from 42% in 1960 to 86% in 2015."
However, there is a large disparity among developing countries, specifically those in sub-Saharan Africa. For example, in 2019, Niger's youth illiteracy rate for ages 15-24 stood at 60.3%, which is a constraint for economic and social development in the nation.
From an economic perspective, any effort toward increased literacy marks a returned investment in the nation's growth. High illiteracy rates place a financial burden on nations. The World Literacy Foundation found in 2018 that the economic cost of illiteracy in the U.S. alone is more than $300 billion, and in terms of the global economy, illiteracy costs the world $1.2 trillion.
Literacy for Poverty Reduction
Established research highlights the correlation between high literacy rates and a high GDP. Friedrich Huebler, the head of the Education Standards and Methodology Section of the UNESCO Institute for Statistics, conducted a study in 2005 where he plotted the school net enrollment ratios (NER) against GDP per capita of 120 different countries. His findings showed that "the higher the income levels of a country, the higher the levels of school enrollment."
When it comes to cost per student in regard to literacy rates, there is a stark global trend: "In high-income countries, for instance, households shoulder a larger share of education expenditures at higher education levels than at lower levels – but in low-income countries, this is not the case." The amount a household spends on education directly correlates to higher education rates. Because of this, low-income countries are falling behind in education levels because of the low private spending on education in comparison to their higher-income counterparts.
Books For Africa Works to Increase Literacy Rates
Books For Africa is working to "end the book famine in Africa" by collecting and distributing books, tablets and computers across the African continent. Tom Warth founded BfA in 1988 when he visited a Ugandan library with an extreme scarcity of books. He went back to the U.S. and spoke with "publishers, booksellers and librarians" at the Minnesota Book Publishers' Roundtable, prompting the start of the organization.
Through a simple idea, Books For Africa has made a profound impact on the access to knowledge in Africa. According to its website, "last year alone, Books For Africa shipped 3.1 million books, and 224 computers and e-readers containing more than 885,000 digital books to 28 African countries."
The organization's methodology has been proven to increase education and literacy rates. According to USAID's research, "children and youth who learn to read are healthier, more self-sufficient, can earn a better living and have more opportunities to become productive members of their societies." Not only does the increased access to books promote literacy but it also contributes to the development of children and communities at large.
Room to Read
Room to Read is an international nonprofit that is fighting specifically for increased access to girls' education alongside children's literacy. This mission is important as more than two-thirds of the 796 million illiterate people in the world are women.
John Wood founded the nonprofit in 1998 when he visited a school in Nepal with 450 students and very few resources. Wood began with 3,000 book donations from family and friends. Wood soon left his job at Microsoft as director of business development to pursue his passion for education with co-founders Erin Ganju and Dinesh Shrestha.
Since its founding, the nonprofit has reached more than 32 million children across 15 developing nations. About 20 million children have enrolled in Room to Read's literacy initiative and the organization has provided training to more than "200,000 teachers and librarians." Specifically, in the arena of girls' education, 2.8 million girls have enrolled in the organization's girls' education program.
Room to Read prioritizes working directly with "local governments, schools, communities and families" to highlight the importance of education "and how [these groups] can play a role in enabling students to achieve their full potential." Additionally, 87% of the organization's staff work in their countries of origin, ensuring that the efforts are more grassroots and built from the community.
High literacy rates are paramount for economic development, and with a continued commitment to further this at the grassroots level and beyond, global poverty rates can reduce.
– Imaan Chaudhry
Photo: Wikimedia Commons

https://borgenproject.org/wp-content/uploads/logo.jpg
0
0
Jennifer Philipp
https://borgenproject.org/wp-content/uploads/logo.jpg
Jennifer Philipp
2022-05-10 01:30:09
2022-05-05 02:52:57
How Higher Literacy Rates Can Fight Poverty