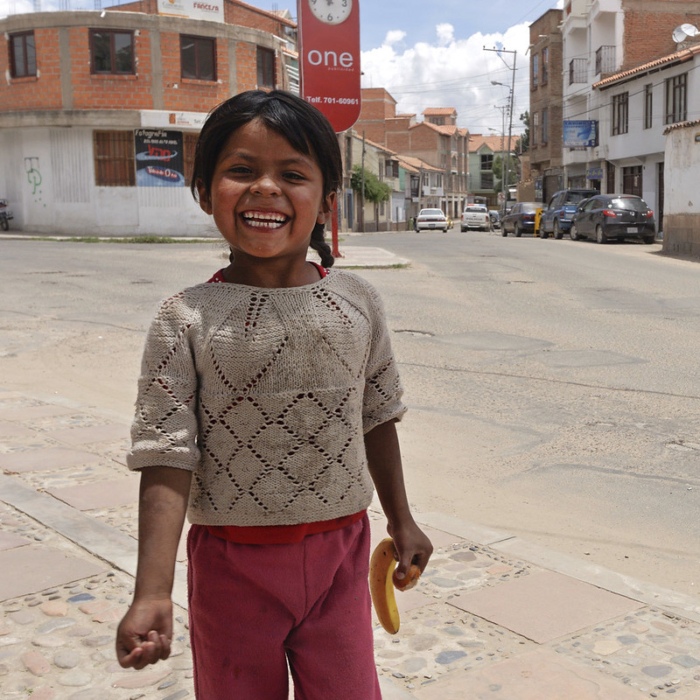 Bolivia is the second poorest country in South America, performing poorly in education, life expectancy, economic strength and overall development. Most alarmingly, it lacks sufficient medical care due to a limited supply of adequate resources. Bolivia's unique geography advances its tremendous healthcare challenges, causing children to be 10 times more likely to be born with congenital heart defects. These conditions are nearly impossible to treat without trained cardiologists and updated facilities, two things often inaccessible to most Bolivians. Thus, addressing heart disease in Bolivia is quite challenging as a result of these factors. However, Franz Freudenthal, inventor and cardiologist, is improving medical care with a simple technique that utilizes an indigenous hobby to heal holes in hearts.
What is PDA?
Patent Ductus Arteriosus (PDA) is a common congenital heart defect, particularly prevalent in certain parts of Bolivia. The defect is caused by an opening between two major blood vessels traveling away from the heart. The opening is crucial to a baby's circulatory system before birth, but it should close almost immediately upon exiting the womb. PDA cases, however, present holes in the heart that remain open. Although the exact cause of congenital heart defects like PDA is typically unclear, decreased oxygen levels have a direct impact on fetal heart health. Because La Paz, Bolivia sits at 3,600 meters above sea level, where the atmosphere has lower oxygen levels than most parts of the world. Therefore, Bolivia's altitude is the likely cause of irregular blood. Also, the mother's inability to provide appropriate oxygen levels to her child can result in severe complications.
Breathlessness and failure to thrive are the most common symptoms in mild cases, but fatigue and failure to gain weight can also occur because harmed hearts must work three times harder to pump blood than healthy hearts. Children with severe cases of PDA are at a higher risk for pulmonary hypertension, arrhythmias, infective endocarditis, anticoagulation and congestive heart failure. However, each of these symptoms can be relieved by skilled women in the Andes Mountains' high plains.
Ingenuity to Fight Heart Disease in Bolivia
Aymara women have been knitting clothes and blankets for centuries, but with help from Franz Freudenthal, they are now knitting heart-closure devices to mend PDA. The Nit Occlud is a hi-tech medical advancement modeled after an occluder, an industrially-produced device intended to block holes in babies' hearts. Unlike a normal occluder, the Nit Occlud's design cannot be mass-produced due to its intricate design. Therefore, Freudenthal had to search for an alternative production plan. The perfect method, he soon found, was the wonderful weaving skills of the Aymara women.
The Nit Occlud is composed of a super-elastic metal known as nitinol, a nickel-titanium alloy capable of memorizing its own shape. After a doctor inserts the device through the body's natural channels, it travels through blood vessels, expands to its original shape, plugs the heart's hole and permanently restores basic cardiac functionality.
Typical treatments for PDA include surgical procedures, cardiac catheterizations, or heart transplants, but these are not available Bolivia and are not welcomed by the Aymara people. Even though the Aymara people have recently adopted Catholicism, they still believe in the power of the Andes Mountains spirits and their effects on human souls. Keeping in mind that manipulating a heart – performing open-heart surgery or a transplant – is considered desecration according to the spirits, Freudenthal created a minimally invasive innovation to respect patient beliefs and to "make sure that no child is left behind."
Making Impact
Although congenital heart defects remain the fourth leading cause of premature deaths in Bolivia, the rate has dropped 36% since 2007. Freudenthal's Nit Occlud has saved more than 2,500 children in nearly 60 countries after experiencing immense success in Bolivia. The country is also succeeding in its fight against poverty. The number of Bolivians living on less than $3.20 a day is projected to decrease by 35% in the next 10 years. Additionally, more children are being vaccinated and more prenatal care opportunities are becoming available to mothers. With these advancements in healthcare and poverty reduction, the economy will soon flourish and rates of heart disease in Bolivia are sure to drop .
– Natalie Clark
Photo: Flickr
https://borgenproject.org/wp-content/uploads/logo.jpg
0
0
Kim Thelwell
https://borgenproject.org/wp-content/uploads/logo.jpg
Kim Thelwell
2020-09-03 13:30:09
2020-09-03 12:59:55
Tackling Heart Disease in Bolivia with the Nit Occlud Device