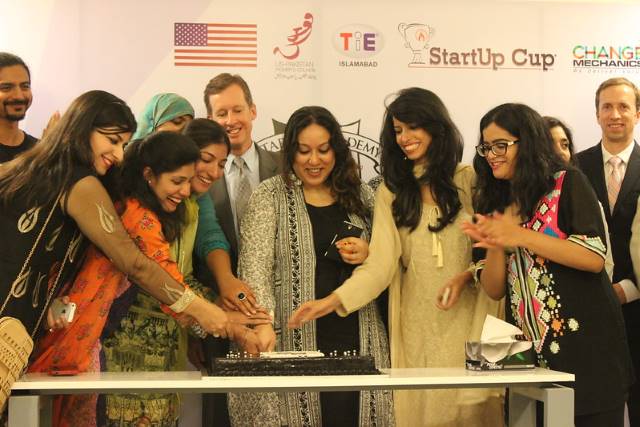 Pakistani tech startups are growing at an unprecedented rate. Every year, the country has an output of more than 20,000 graduates who are trained in the field of information technology (IT). Since 2010, there have been 700 tech startups and around 70% of the startups are still operational as of 2020. The Pakistani economy reaps the benefits of the booming industry. One example that shows the importance this sector can have for the Pakistani economy is WhatsApp. WhatsApp founders Jan Koum and Brian Acton developed WhatsApp and Facebook bought it for $19 billion. The price of the acquisition exceeds the defense budget of Pakistan almost three times over. Tech startups help Pakistan by encouraging economic growth.
The Success of Tech Startups
Many successful tech startups are helping Pakistan because the startups have developed useful apps. For example, the Patari app is a streaming provider for music lovers and was able to obtain $200,000 worth of seed funding in 2017. Eatoye is another app that has had much success in Pakistan. Eatoye provides food delivery, catching the interest of the food portal FoodPanda, which acquired the app. Similar apps have been particularly successful in Pakistan's domestic market. However, tech startups have found success in the international market as well. Tech startups that focus on IT have succeeded in exporting software. These software exports have made a total of $700 million, but Pakistani IT experts believe that the number is much higher. When taking into account the amount of freelance work, software exports could bring in as much as $2.5 billion.
Tech Startups in Pakistan
Pakistan has several tech startups that currently provide valuable services to its people. Zameen.com was founded in 2006 and is extremely well-funded and informative. Zameen.com allows people to make financial decisions regarding properties in major Pakistani cities. This includes investing, buying, selling or renting. The valuation of the startup is around $80 million, showcasing its popularity. Another startup called Airlift has been extremely useful for commuters. Airlift allows commuters to book luxurious buses to get to their destinations, which is extremely useful for many middle-class Pakistani workers. These examples are just two of many tech startups that are helping Pakistan.
Pakistan Reaps the Rewards
Tech startups can be beneficial to the economy of a nation for many reasons. One way is through the creation of goods and services at a high growth output rate, which older companies usually cannot match. Additionally, tech startups often tap into new markets or can reform old ones. However, startups are most beneficial to the economy because they contribute to the creation of jobs in a country. Startups create more opportunities for employment since they can add to job creation at a rate of 25% or more.
Pakistan's unemployment rate was expected to rise to 6.65 million Pakistani people between 2020 and 2021. Tech startups help Pakistan by improving the economy of the nation and by aiding in job creation to accommodate a growing number of people without jobs. The beneficiaries of an improved economy will be the people of Pakistan.
– Jacob E. Lee
Photo: Flickr
https://borgenproject.org/wp-content/uploads/logo.jpg
0
0
Evan Winslow
https://borgenproject.org/wp-content/uploads/logo.jpg
Evan Winslow
2021-04-30 08:29:09
2021-06-07 08:29:29
How Tech Startups Help Pakistan and its Economy