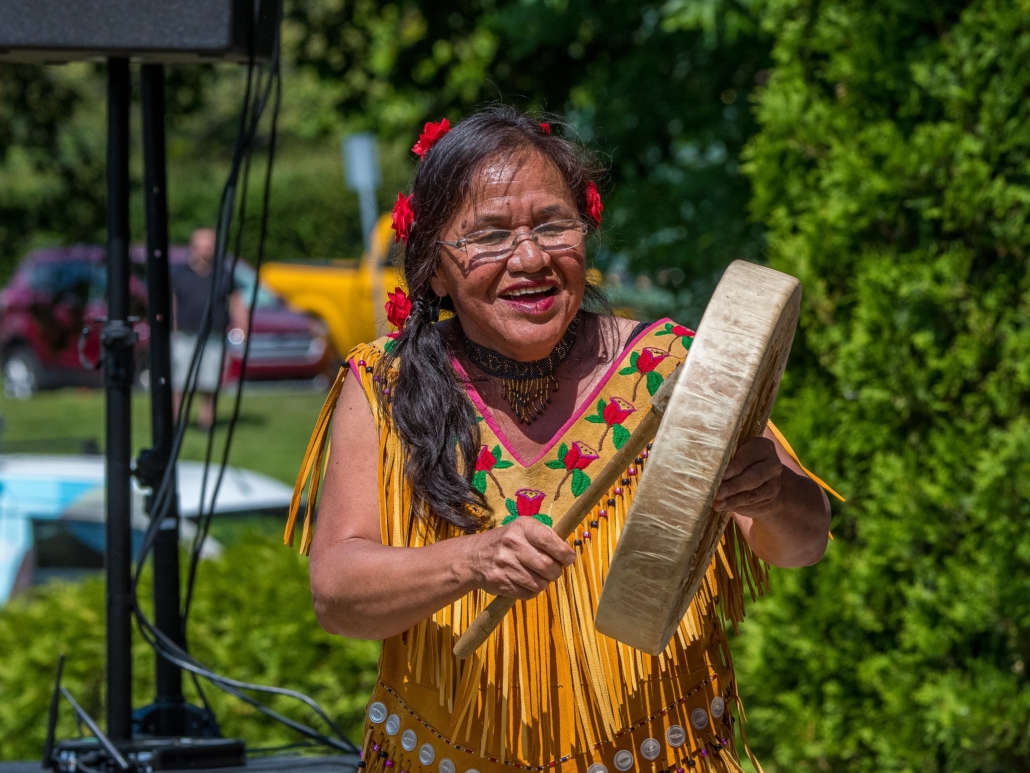 Globally, indigenous communities living on colonized land face significant difficulties beyond those of non-indigenous citizens. Systemic and historic discrimination have pushed down the livelihoods and traditions of indigenous peoples, creating widespread food insecurity at the same time. In Canada,
indigenous households
are more likely to face extreme poverty and food insecurity than non-indigenous households. While Canada is not a developing nation, the conditions and treatment of indigenous communities reflect the extreme poverty common in emerging economies. Here are three vital facts to know about indigenous food insecurity in Canada.
First Nation and Métis Food Security
A majority of First Nation people live off-reserve land in Canada, and
food insecurity remains high
within those communities and on-reserve First Nation people. In First Nation households, about a quarter of 2,878 households that a survey looked at experienced moderate food insecurity involving compromised diets and reduced quality or quantity of food. Compared to the 9% food insecurity among non-indigenous Canadians, 33% of off-reserve First Nation and Métis consider food insecurity prevalent and harmful. Conditions for on-reserve indigenous communities were worse than for off-reserve First Nation people, with approximately 54% of people food insecure. This wide gap between First Nation communities and the broader Canadian population highlights the institutional oversight and avoidance of confronting indigenous struggles.
Inuit Food Security
The Inuit, the indigenous people of the Canadian Arctic, face severe food insecurity rooted in failed government systems and neglect. The presence and prevalence of food insecurity in Inuit households ranked seven times higher than non-indigenous Canadian households. A survey on households with at least one preschooler determined that 69.6% of households were food insecure. Already significantly more at risk of food insecurity than non-indigenous Canadians, the Inuit people face food insecurity at a severity three times greater than First Nation and Métis indigenous nations.
These stark comparisons reflect a failure to support the Inuit people and end indigenous food insecurity in Canada. The access and availability of traditional food remained a significant factor in boosting food security for Inuit communities, and in households with at least one hunter, food insecurity became a less prevalent factor relating to health and livelihoods. Ultimately, the Inuit population in Canada faces the most extreme food insecurity out of other indigenous groups and needs revolutionary reforms to boost health and food systems in their communities.
Food Availability and Affordability
Within each tribe and community, the access to wild food becomes less secure; as a result, many turn to the local markets for sustenance. However, the exceptionally high prices at local markets and the low average incomes of many indigenous communities inhibit the possibility of buying groceries, let alone a meal, from local grocers. On top of high market pricing, the costs of hunting, fishing and gathering food increase due to gas prices and chances of returning empty-handed from hunts. While many indigenous people lack access to traditional meals or diets, the desire for more reasonable access to their traditional foods is powerful. In addition, high prices force families to choose cheaper, less nutritious options to feed themselves. These factors contribute to indigenous food insecurity in Canada and ultimately decrease well-being and perpetuate poverty within these communities.
Potential Solutions
The high food insecurity and poverty within indigenous communities in Canada demand solutions that uplift indigenous communities and put their voices at the forefront of change. There is an apparent schism between low-income indigenous nations and the Canadian government. Some argue to lower prohibitively high pricing for necessary goods and food products in Inuit and First Nation markets. This could be the first step in decreasing indigenous food insecurity in Canada. Organizing to support indigenous leaders and activists who highlight the inequality within Canadian food systems can help build support for change.
While the Canadian government cannot always provide necessary assistance and understanding, grassroots organizations and campaigns also work to end indigenous food insecurity and promote food sovereignty. The Indigenous Food Systems Network (ISFP) is an organization that combines the efforts and minds of Indigenous food producers, researchers and policymakers in Canada, promoting reform and deconstruction. The ISFP forms and supports various projects, such as the Indigenous Food Cooperatives and Challenge, revitalizing First Nation hunting, fishing, gathering and trade practices.
Outside of broad scope projects, the IFSP works on local levels, such as by organizing community gardens for indigenous communities. A second NGO attempting to eliminate food insecurity in Canada is Food Secure Canada, which attempts to reach zero hunger with healthy, safe and sustainable food. Since 2001, Food Secure Canada has lobbied for food justice and policy change, and in 2019, the Canadian government included within its budget $134 million for specific initiatives such as a national school food program. These organizations reflect the hope and growing support for indigenous nations in Canada fighting for positive reform.
– Mikey Redding
Photo: Flickr
https://borgenproject.org/wp-content/uploads/logo.jpg
0
0
Jennifer Philipp
https://borgenproject.org/wp-content/uploads/logo.jpg
Jennifer Philipp
2021-10-18 01:30:03
2021-10-15 12:16:29
Indigenous Food Insecurity in Canada