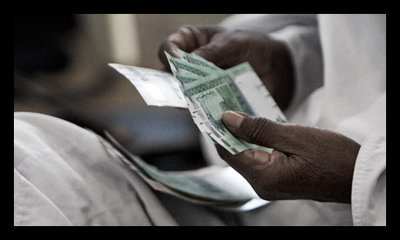 As a way to save money, the Obama Administration is expected to switch from sending domestically grown food to giving cash to USAID recipient countries. Although the administration has not yet commented on its new plans, people close to the decision-makers have confirmed that this new method will be employed as a way to decrease spending without compromising food aid.
There have been many opposing views as to whether this new strategy will help or hurt people living in hunger. Although the food aid budget would drop 25 percent, sending money instead of food is faster and more cost effective. Currently, shipping charges consist of about half of the US food aid costs. This is due to a rule that requires the food to be transported on US shipping vessels, which is more expensive. Groups in favor of cash donations include Care, Actionaid, American Jewish World Service, Church World Service and Oxfam.
However, other groups, like farming and shipping associations, World Vision, International Relief and Development, and Planet Aid, are against the proposed new strategy. Since recipients will be responsible for purchasing food with the aid money, there is the danger that food in that country may not be readily available or of high quality. These opposition groups are also concerned that local farmers may not be able to produce the necessary variety of crops for a healthy diet. Most importantly, they oppose the change because food donation has proven to be effective.
If the proposal goes into effect, this will be the most drastic change to US food aid programs in over 50 years. It may be the case that the administration decides to reduce food donation, but not completely end the program. Twenty-four senators and many other farm and foreign aid groups have written to the Obama Administration speaking out against any changes to food aid policy. However, with the current budget cuts, it is likely that the White House will try to reduce costs as much as possible.
– Mary Penn
https://borgenproject.org/wp-content/uploads/logo.jpg
0
0
Borgen Project
https://borgenproject.org/wp-content/uploads/logo.jpg
Borgen Project
2013-04-15 09:58:13
2020-05-12 07:21:28
U.S. AID to Fight Hunger by Sending Money, Not Food