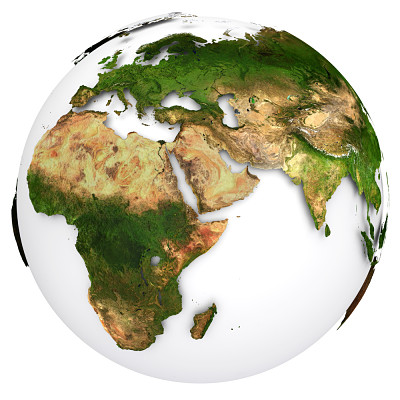 The civil war in South Sudan has forced nearly two million people to flee the country. They have traveled mostly to Ethiopia, Uganda and Sudan. But the youngest nation in the world also has a young population. The median age is 17, an issue that has affected refugee camps across northeastern Africa, since 62% of South Sudanese refugees are under 18 years old.
These numbers have highlighted the concern of the diverse foundations that are trying to ensure young South Sudanese refugees have basic rights, such as healthcare and employment aid. However, education has become a severe problem in several African camps because they lack classrooms, teachers and resources.
The current refugee situation started in 2011, after a referendum was held to define the future of South Sudan. Around 98% of people voted for separation from the northern part of the country. In the following years, violent conflicts between Sudan and South Sudan broke out over oil-producing areas. In 2013, the two governments signed an agreement in order to end the confrontations.
However, after a short period of peace, a domestic political problem divided the country when President Salva Kiir Mayardit dismissed his cabinet and a civil war began. Many South Sudanese have left the country, going mainly to Uganda. One million refugees, 85% of whom are women and children, now reside there. The following organizations are helping young South Sudanese refugees continue their studies.
Education Aid is a Global Effort
The overpopulation in the settlements makes it harder to provide facilities for children, especially in regards to education, where a classroom can have 200 students. The United Nations High Commissioner for Refugees declared the South Sudan refugee crisis as an emergency operation in 2013. Thanks to donations and agreements, the organization has enrolled 41,000 refugee children in primary school and 31,000 more received livelihood kits.
Save the Children is developing a project for relief education principally in Uganda, which hosts the largest number of young South Sudanese refugees. Along with the Ugandan government, NGOs and donations, the organization is planning to construct more than 400 schools and hire 5,307 primary and secondary teachers. In addition, Save the Children provides early schooling for young children and classes for those who have fallen behind.
Technology could be another solution for young South Sudanese refugees that are looking for a better education. Columbia University has developed a program called Teachers for Teachers that provides training, coaching and mobile mentoring to educators in refugee camps. The goal of this program is to generate highly qualified teachers that can provide quality education to refugee students. The system works through mobile technology, resource sessions, discussion, participation and photo and video content.
There are several education options that refugee camps can adopt in order to improve the education of young South Sudanese refugees. The success of these programs can translate into better education for refugees all across Africa.
– Dario Ledesma
Photo: Flickr
https://borgenproject.org/wp-content/uploads/logo.jpg
0
0
Amy
https://borgenproject.org/wp-content/uploads/logo.jpg
Amy
2017-10-20 01:30:38
2020-09-18 08:06:30
Education Programs Help Young South Sudanese Refugees