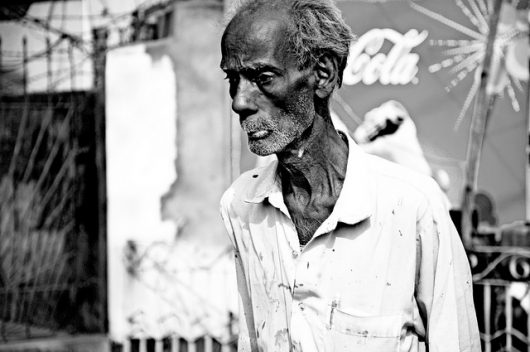 India has struggled with inadequate food and water access over the last few decades. The country's rapidly growing population has drawn the attention of the world, and several states and organizations have answered the call to address hunger. Following are 10 facts about hunger in India:
Top 10 Facts About Hunger in India
About 15 percent of India is undernourished. This statistic may not initially seem significant, but 15% of 1.34 billion people is roughly 199 million people. To put this in perspective, 199 million people is more than half of the United States. Currently, organizations such as the Fight Hunger Foundation have begun to battle the issue, but it remains prevalent.
One-third of food gets lost or wasted. According to the Indian Food Bank, 40 percent of vegetables and 30 percent of cereals produced are lost due to inefficiencies in the supply chain. New agricultural methods and the overall industrialization of India have sought to increase efficiency.
Women account for 60 percent of India's hungry population. For the last 65 years, CARE India has emerged as a leader in addressing the issue of hunger in developing areas by focusing on women's health, education, and access to necessities. The NGO has impacted 24.1 million people directly and 85.8 million indirectly.
3,000 children die every day from hunger. Those that survive have a high chance of living with hardships in the future. Organizations like Save the Children have turned to India to help decrease this number through aid in the form of food, hygiene, and education.
Around 30 percent of newborns die from lack of nutrition. The Healthy Newborn Network has started to raise awareness regarding the issue because not enough is being done to address this specific aspect of hunger. Improving prenatal care is crucial in sustaining a healthy, growing population.
21 percent of the population lives on less than $1.90 per day. $1.90 is not nearly enough to live on sustainably. Programs set up by organizations such as Global Aware allow individuals in privileged areas to help solve the problem.
India ranks 97th in addressing hunger. The country's condition is worse than many believe. Despite being an economic powerhouse, India lacks the resources to properly fix its hunger issue. Foreign aid from other nations has helped in remedying part of the problem.
India is not poor, yet hunger remains an issue. India's GDP has significantly increased over the last two decades to 2.246 trillion USD. The misplacement of resources and predetermined cultural norms, such as the caste system, have prevented the state from moving forward.
The government, on many levels, has been inefficient in improving the issue. Politics have hindered progress through a lack of effective programs. Inadequate funding has resulted in significant hurdles to solve the issue, and India's political system must be mended before any real progress can be made toward addressing hunger issues.
The situation has improved. Since 2008, India has climbed five spots in the world ranking from 102 to 97. While there is still substantial room for improvement, the data show that progress is underway. The country's ranking on the Global Hunger Index has decreased in the last two decades and could improve more given the increase in aid provided by private organizations.
These facts about hunger in India underscore the necessity of policies and programs to improve the living conditions of many of the country's citizens. Although the country is in dire conditions, progress is being made toward a better life for India's population.
– Mrinal Singh
Photo: Flickr
https://borgenproject.org/wp-content/uploads/logo.jpg
0
0
Borgen Project
https://borgenproject.org/wp-content/uploads/logo.jpg
Borgen Project
2018-09-21 01:30:28
2019-07-25 16:32:07
Top 10 Facts About Hunger in India