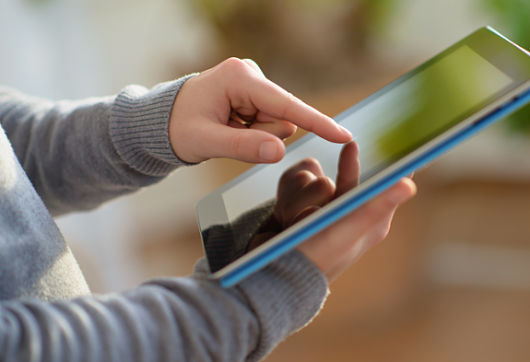 In multiple developing countries, more families now have access to digital tech, such as cellphones, than to purified water or electricity. There is still a massive digital separation, however, between the poor and wealthier areas of the world in terms of Internet access.
According to "Digital Dividends," an annual development report put out by the World Bank, greater strides must be made to connect more individuals to the Internet and to create a space that unchains the benefits of digital technologies for all.
Access to the Internet is crucial in vulnerable regions before, during and after a disaster occurs. Organizations like the Global Facility for Disaster Reduction and Recovery (GFDRR) have begun to create a wide range of tools that will deal with disaster risk management — but the tools rely heavily on the Internet's unlimited potential.
Natural disasters can cause terrible damage, especially to the poorest parts of the world. As efforts step up to improve the Internet's reach across the world, the GFDRR has helped over 160 million people in 60 countries gain improved access to risk information. Using its Open Data for Resilience Initiative (OpenDRI), the GFDRR also helps countries to establish open disaster information platforms.
Innovative approaches to disaster risk, such as crowdsourcing and social data mining, also expand the information base quickly and cheaply. OpenDRI's community mapping projects deploy local citizens to collect and maintain data about the environment and how it changes during the different stages of a disaster.
By allowing more people to have access to digital tech, not only will they have access to better jobs and opportunities, they will have first-hand knowledge and awareness of impending disasters heading their way. Digital technology also encourages tighter-knit collaboration with the different parts of a region's government and the private sector.
A prime example of using crowdsourcing to save lives, the FloodTags project is developing a tool to utilize data via Twitter for eye-witness flood observations. Concepts like this provide a constantly updated understanding of the situation, hopefully saving lives that would otherwise be lost in disasters.
After floods hit Jakarta, Indonesia in February 2015, tweets peaked at about 900 per minute, with a major number including information about location and water depth. FloodTags then utilized this information to devise a method for creating real-time maps based on the messages and regional statistics.
While digital tech like FloodTags and GFDRR's OpenDRI system have steadily improved and saved lives over the last few years, they fall short in areas that do not have access to the Internet. For digital tech to aid everyone everywhere in the world, the remaining countries need to eventually close the gap in Internet access.
– John Gilmore
Sources: GFDRR, Reuters, WE Forum
Picture: Google Images
https://borgenproject.org/wp-content/uploads/logo.jpg
0
0
Borgen Project
https://borgenproject.org/wp-content/uploads/logo.jpg
Borgen Project
2016-02-17 01:30:14
2020-06-23 07:58:05
Digital Tech Saving People from Natural Disasters