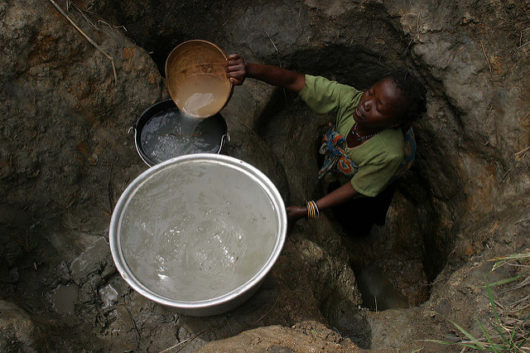 Around 4 billion people in the world lack access to basic sanitation facilities like toilets or latrines and nearly 900 million people still defecate in the open. In addition, USAID estimates that 2.1 billion people currently do not have access to safe drinking water. These dismal conditions pose serious health hazards to the men, women and children living in these communities. Without toilets and latrines to separate human waste from living conditions and water sources, bacteria and virus are easily spread through food, water and direct human contact with waste.
World Health Organization (WHO) estimates that 4 percent of all deaths worldwide are the result of waterborne diseases like diarrhea, cholera, dysentery, typhoid and polio that thrive in unimproved sanitation conditions. This might not sound like a high number, but when considering that these diseases can be relatively easily prevented with inexpensive sanitation and potable water solutions, this percentage sounds absurd. The following list of five waterborne diseases that thrive in poor sanitation provides a glimpse of what is at stake when communities are devoid of proper water, sanitation and hygiene infrastructure.
Five Waterborne Diseases that Thrive in Poor Sanitation
Strategies to Eradicate Waterborne Diseases
Efforts to control these five waterborne diseases that thrive in poor sanitation come from both government and international aid organizations. There is also a concerted effort to implement strategy and resources to address the need for clean water and sanitation.
On the strategy front, a 2013 call to action from the U.N. Deputy Secretary-General on sanitation that included the elimination of open defecation by 2025, the sixth Sustainable Development Goal that aims ensure clean water and sanitation for all as well as numerous global guidelines and action plans for water and waste management set forth by WHO, UNICEF and partners are paving the way for large-scale change.
Meanwhile, in terms of providing resources, some examples include USAID's country-based programs between 2012 and 2017 that supplied potable water to 12.2 million people worldwide. Numerous companies are partnering with large development organizations to develop their own campaigns or are developing products like LifeStraw, Life Sack and PeePoople that provide immediate potable water and sanitation solutions to millions around the world. These examples, in addition to new vaccines, antibiotics and other disease-specific campaigns are working together to eliminate the threats posed by unimproved sanitation and to eradicate waterborne diseased that are taking the lives of millions of people across the globe.
– Sarah Fodero
Photo: Flickr
https://borgenproject.org/wp-content/uploads/logo.jpg
0
0
Kim Thelwell
https://borgenproject.org/wp-content/uploads/logo.jpg
Kim Thelwell
2019-02-23 19:30:05
2019-10-29 14:00:22
Five Diseases That Thrive in Poor Sanitation