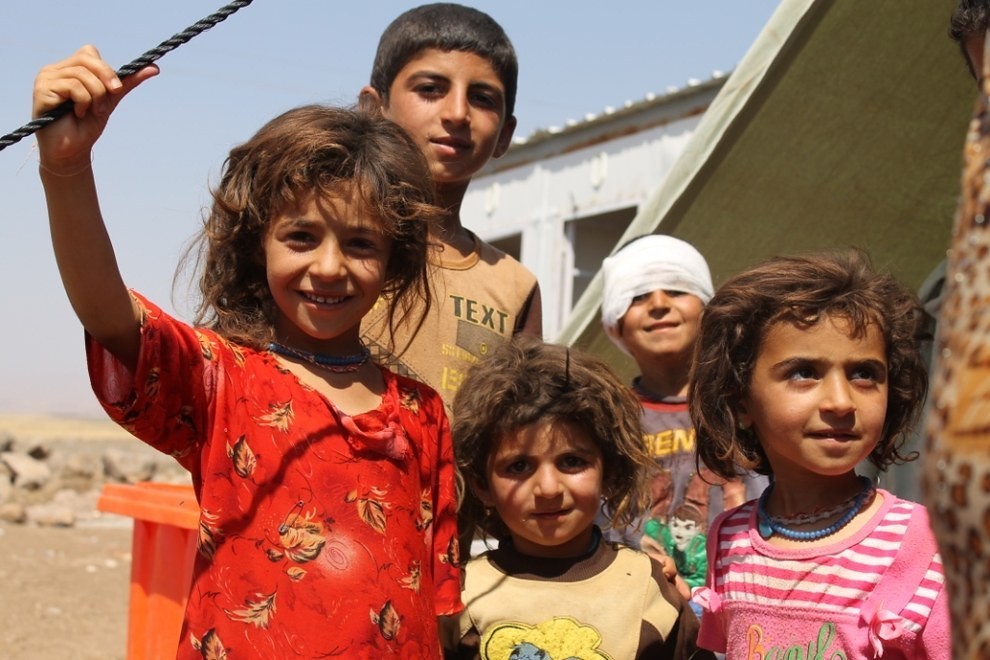 In the past few years, the Yazidi populations of northern Iraq and northern Syria have faced forced migration, war, the enslavement of women and girls and genocide. These traumatic events have resulted in several, severe psychological problems among Yazidis. A lack of adequate treatment and a prolonged sense of threat compounds the five mental health effects of the Yazidi genocide.
The Yazidis, a Kurdish religious minority, practice a non-Abrahamic, monotheistic religion called Yazidism. When the so-called Islamic State declared a caliphate in Iraq and Syria, it specifically targeted the Yazidis as non-Arab, non-Sunni Muslims. ISIS has committed atrocities against the Yazidis to the level of genocide, according to the United Nations Human Rights Council (UNHRC); these crimes included the enslavement of women and girls, torture and mass killings. This violence caused many Yazidis to suffer from severe mental health disorders.
5 Mental Health Effects of the Yazidi Genocide
Disturbed Sleep: According to a study by Neuropsychiatrie, 71.1 percent of Yazidi refugee children and adolescents have reported difficulty sleeping due to the trauma they have experienced. These sleeping problems include trouble falling asleep, trouble staying asleep and nightmares. Children are afraid that if they fall asleep they will not wake up again. Importantly, disturbed sleep will worsen other problems, such as anxiety.
Post Traumatic Stress Disorder: PTSD is one common mental illness that the Yazidi genocide caused. According to the European Journal of Psychotraumatology, 42.9 percent of those studied met the criteria for a PTSD diagnosis. Women and men experienced traumatic stress differently. Women with PTSD were more likely to show symptoms such as "flashbacks, hypervigilance, and intense psychological distress." Men with PTSD more frequently expressed "feelings of detachment or estrangement from others." Additionally, more women than men reported having PTSD. According to a study that BMC Medicine conducted, 80 percent of Yazidi women and girls who ISIS forced into sex slavery had PTSD.
(Perceived) Social Rejection: Perpetrators of genocide have often employed systematic sexual violence against women to traumatize the persecuted population. In addition to the devastating injuries women experience, they also suffer from several psychological disorders, including PTSD, anxiety, depression and social rejection. Families and communities frequently reject survivors; Yazidi women who suffered enslavement perceive social rejection and exclusion from their communities at high rates. For instance, 40 percent of Yazidi women that BMC interviewed avoid social situations for fear of stigmatization, and 44.6 percent of women feel "extremely excluded" by their community. Social support is a crucial way to alleviate some of the pain from sexual violence and enslavement since rejection from their community magnifies the likelihood that girls will experience depression. Thus, social support, such as community activities organized by schools, can help by decreasing the factors that worsen psychological disorders like depression and by increasing the rate at which girls report instances of sexual violence.
Depression: The Neuropsychiatrie researchers also found that one-third of the children they studied had a depressive disorder. In another study by Tekin et al., researchers found that 40 percent of Yazidi refugees in Turkey suffered from severe depression. Similarly, a 2018 Médecins Sans Frontières (MSF/Doctors without Borders) study in Sinuni found that every family surveyed had at least one member who suffered from a mental illness. The most common problem was depression. As a response to the growing mental health problems among Yazidis, MSF has been providing emergency and maternity services to people at the Sinuni General Hospital since December 2018. MSF has set up mobile mental health clinics for those displaced on Sinjar mountain and provides services such as group sessions for patients. In 2019, MSF health care officials conducted 9,770 emergency room consultations, declared 6,390 people in need of further treatment in the inpatient wards and have helped 475 pregnant women give birth safely. While MSF has increased its health care activities in the region, there are still people on the waiting list to receive treatment.
Suicide: Since the ISIS takeover of the Sinjar region of Northern Iraq, the Yazidis' historical homeland, the incidents of suicide and suicide attempts among Yazidis have increased substantially according to Médecins Sans Frontières. The methods of suicide or attempted suicide include drinking poison, hanging oneself and drug overdose. Many Yazidis, particularly women, have set themselves on fire. To alleviate this uptick in suicide and other negative mental health effects, MSF increased its presence in the area and offered psychiatric and psychological health care. Since the start of this initiative in late 2018, MSF has treated 286 people, 200 of whom still receive treatment today.
In the aftermath of ISIS' genocide against the Yazidis of northern Iraq and northern Syria, many survivors have experienced mental health problems stemming from the trauma. These genocidal atrocities will have long-term psychological effects on the Yazidis, but such issues can be mitigated by psychological care. The five mental health effects of the Yazidi genocide outlined above prove the necessity of such health care for populations that have endured genocide and extreme violence.
– Sarah Frazer
Photo: Flickr
https://borgenproject.org/wp-content/uploads/logo.jpg
0
0
Lynsey Alexander
https://borgenproject.org/wp-content/uploads/logo.jpg
Lynsey Alexander
2020-02-18 01:30:20
2020-02-14 09:05:15
5 Mental Health Effects of the Yazidi Genocide