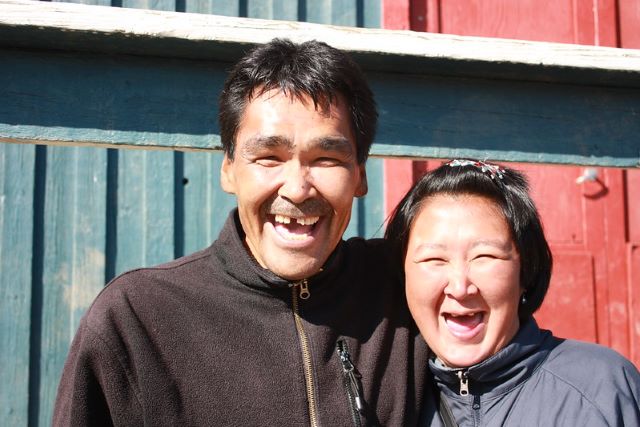 Although Canada is an undeniably prosperous nation, some territories experience levels of poverty disproportionate to other areas. Poverty in Nunavut is deeper and more severe than in any other part of Canada and it affects First Nation, Inuit and Métis people at higher levels than any other group.
Poverty for Indigenous People
Overall, 25% of Inuit children live below the poverty line. As of 2010, 56% of the Inuit population was classified as food insecure, compared to the 14.7% that represents the Canadian average. This is not only due to the loss of historical lands and resources, but cultural heritage, traditional government and the impositions of colonization on traditional lifestyles and social structures. However, in recent years, local communities as well as government forces have worked to form innovative policy and poverty reduction techniques. This not only is creating important change in many communities but comes with a local catch-phrase: the Inuit principle, "Piliriqatigiingniq", referring to people working together well, motivated by shared values, goals,and philosophies.
Canada's First Poverty Reduction Strategy
In 2016, the government of Canada instated a poverty reduction strategy, aimed to reduce Canada's poverty rate by 50% by 2030. Importantly, this policy outlines initiatives that specifically reflect First Nations, Inuit and Métis perspectives on poverty and decision making. The priorities outlined included support for improved national housing, indigenous childcare and early learning as well as cooperation with local leaders.
Canada Child Benefit
The Canada Child Benefit works to reduce childhood poverty by helping financially support families that are experiencing poverty. Due to the marked success of the program, the number of children living in poverty decreased by 278,000 in just two years. Because Nunavut's child poverty rate of 31.2% is well above the Canadian average of 18.6%, The Canada Child benefit directly impacts many Inuit, Métis and First Nation families.
Canada's First National Housing Strategy
Over the course of 10 years, this initiative will invest $40 billion to fix broken housing, provide affordable housing and significantly reduce homelessness for Canadians in need. Additionally, the National Housing Strategy will be equitable with investments, ensuring 33% of the budget goes towards housing for First Nation, Inuit and Métis peoples as well as programs for women and children. This type of investment is the first of its kind for Canada and promises real change for many. https://www.oecd.org/els/family/child-well-being/Bussiere.pd
The Makimaniq Plans
The Makimaniq Plan 2 expresses a shared approach, "Piliriqatigiingniq", to overcome the challenges faced by native people. This includes more adaptation to Inuit ways and better collaboration with the government among other ways people can work together to reduce poverty. This also covers strengthening local economies, increased access and amplification of community voices and a greater emphasis and investment in health and well-being. These are all problems that have significantly affected native people for generations and need to be addressed in order to create real change. Through increased community and government teamwork, there is a tangible method and drive to change conditions for people living in poverty in Nunavut. This is an important step for the Inuit people, as Nunavut is the only territory in Canada with a poverty reduction strategy that specifically targets Inuit interests.
Working Together
For the issue of poverty in Nunavut, "Piliriqatigiingniq" is more than just working together to achieve a common goal. It means growing as a country and as people and working to develop within communities, the lasting bonds of respect and teamwork to foster a better present and more equitable future. Due to changes already implemented, thousands of people's standards of living have increased in the region.
– Noelle Nelson
Photo: Flickr
https://borgenproject.org/wp-content/uploads/logo.jpg
0
0
Kim Thelwell
https://borgenproject.org/wp-content/uploads/logo.jpg
Kim Thelwell
2020-12-14 08:09:48
2020-12-14 08:09:47
Working Together to Reduce Poverty in Nunavut