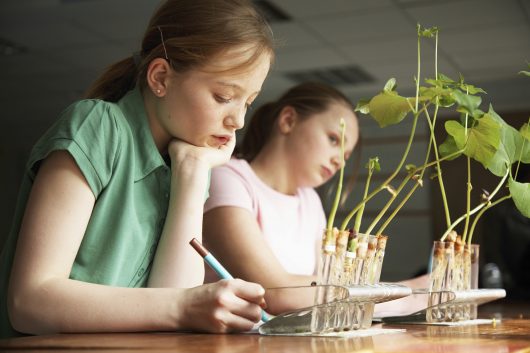 The International Commission on Financing Global Education Opportunity convened to examine the evidence that advocates for their newly constructed plan for action, which will add up to the largest expansion of educational opportunity in modern history. The Commission has developed a bold and radical goal of getting all young people into school and learning within a generation — also known as the Learning Generation.
The Commission's report observed that the future growth for developing societies will call for more education-led growth than the traditional export-led growth. New technologies of today's societies are demanding higher-level skills and education. Unfortunately, many who live in developing countries do not receive the education essential to learn such skills.
In low-income countries, all aid combined only designates $12 per child, which amounts to only one book. This one book will not help a child become a highly skilled worker in the industrial world. Despite the fact that only 10% of foreign aid goes toward education purposes, it appears that education is the cause of many current issues and has colossal potential implications.
The lack of access to quality education is a reason behind the high mortality rates in developing countries. Also, educational inequality causes unrest and conflict. Conflict is greatest in areas where the gap between youth expectations and daily realities is widest. These conflicts bring refugees — many of whom lack skills and education required to become working citizens. There will be an increased shortage of skilled workers and a surplus of less-skilled workers, eventually stunting global economic growth if education continues to fall short of the growing demand for skills. Ultimately, this will reverse progress made in ending global poverty.
The Commission has devised a plan for ensuring that all children are in schools and learning within a generation, or no later than 2040. This plan incorporates 12 recommendations that fall in the four categories of transformation: performance, innovation, inclusion and finance. Investing our energy and money in this plan will deliver huge returns like eliminating extreme poverty.
A quarter of the world's countries have already shown that the Learning Generation is possible. The countries that have undergone the educational reform outlined in the Commission's report are countries with varying degrees of economic success. Some of the countries with the most improvement include Ethiopia, Togo, Burundi, Malawi, Lesotho, Ghana and Namibia.
If all countries followed the plan to create the Learning Generation, then within a generation, all children would have access to pre-primary education through secondary education. Because children in secondary school in low-income countries are just as likely to reach the standard level of education and skills as children in a high-income country today, this plan could tremendously improve the chances of lower-income children getting employed at higher-level jobs.
In order for this plan to succeed, all countries will need to commit to investing and reforming the education systems. The Commission's report shows that harnessing new technology can provide the poorest children in the most remote areas with some of the best teachers and libraries.
Thus, the commitment to this plan requires that countries lead in financing education, leverage the dividends of growth and meet realistic targets for spending. Both countries in need of educational reform and those who are able to assist in reform must come together to successfully educate all children in the world.
Despite the evidence provided by the Commission's report, it is difficult to encourage countries to put education at the forefront, especially when there are other issues at hand. Education is the answer to many other issues but it requires a resilient commitment to education — after all, education is not a quick fix, but rather, a sweeping proactive solution.
– Kayla Mehl
Photo: Flickr
https://borgenproject.org/wp-content/uploads/logo.jpg
0
0
Borgen Project
https://borgenproject.org/wp-content/uploads/logo.jpg
Borgen Project
2016-10-16 01:30:36
2020-06-04 09:26:21
The Learning Generation: Education for All Children