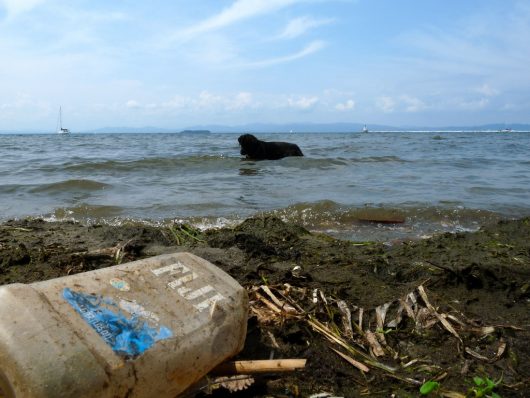 The quality of Fiji's water is drastically decreasing with the relentless presence of rotting pipes, inadequate wells and improper water treatment plants becoming more frequent.
Climate change continues to cause droughts in Rakiraki, Fiji. Throughout history, half the country has needed emergency water supplies of at least four gallons a week per family. Dirty water has led to outbreaks of typhoid and parasitic infections.
Fijian hospital patients have reported fetching their own water, and children have found shells, leaves and frogs in their school's pipes. People resorted to breaking into fire hydrants and manipulating water truck drivers just to get a regular supply, according to Mother Jones.
Children die from a waterborne disease every minute. There are 750 million people worldwide without access to clean water. In 2014, the Water Authority of Fiji gave its allegiance to the U.N.'s Millennium Development Goals, aiming to complete 60 percent of its protocol.
However, the quality of Fiji's water is under scrutiny by international experts across the African Continent because they are below the average sanitation levels, even though the Fiji Water company claims it helped roughly 40,000 people get clean drinking water access. Warwick Pleass, the rotary pacific water chairman, tested the quality of Fiji's water and found it is worse than Uganda in Africa.
Fiji Water, established in 1995, brought business to the impoverished country, but also benefits from tax exemptions. While co-founder David Gilmour stated in 2003 that he wanted Fiji Water "to become the biggest taxpayer in the country," the tax break scheduled to end in 2008 has not yet expired.
When the Fijian government tried to impose a tax on the company in 2008, Fiji Water protested by temporarily shutting down the plant, describing the taxes as draconian. While the Fiji Water company is featured at the hands of celebrities and politicians in full-page ads, the country of Fiji is riddled with faulty water supplies and plagued by typhoid outbreaks.
Among the volcanic foothills with metal shacks and wooden homes, the Fiji Water factory is located in the Yagara Valley, immersed in cow pastures and swaying palm trees. Chickens roam through these vibrant houses and at the feet of market locals. A sweet smell of burning sugar cane fills the air, according to Mother Jones Reporter Anna Lenzer.
Only half an hour from the bottling plant is the small town Rakiraki, riddled with dusty marketplace shops. A sign advertises a "Coffin Box for Sale – Cheapest in Town."
Even though Lenzer's destination guide claims the quality of Fiji's water is unfit for human consumption, Fiji Water bottles line grocery store aisles for 90 cents a pint, roughly the same as U.S. market sale prices.
– Rachel Williams
Photo: Flickr
https://borgenproject.org/wp-content/uploads/logo.jpg
0
0
Borgen Project
https://borgenproject.org/wp-content/uploads/logo.jpg
Borgen Project
2016-11-04 12:02:08
2020-05-24 17:50:44
The Quality of Fiji's Water is Misrepresented