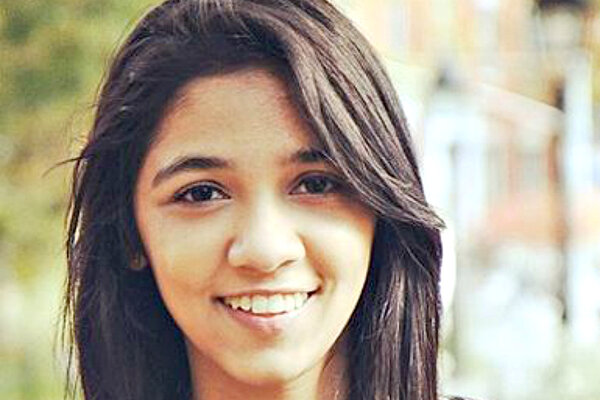 The fate of the future now lies in the hands of Generation Y, and millennials must rise to the task of eradicating global poverty. One kid is doing just that, and all before graduating from college.
A 20-year-old economics major at New York University, Mansi Prakash is bringing clean energy to developing countries. After visiting her grandparents' Indian village in 2010, Prakash became inspired by the energy crisis and went on to discover Brighter Today, a nonprofit that promotes the use of eco-friendly light bulbs as a tool to lessen poverty.
Prakash learned that most families did not use their light bulbs because they could not afford to pay the electricity bill. Immediately, a metaphorical light bulb turned on in her head—eliminate the energy-efficient 600-watt incandescent bulbs that work for just two months for 20 cents a bulb and replace them with 11-watt compact fluorescent lamp bulbs that work for 3 to 4 years and cost $2 per bulb. And so Prakash began her fight against energy poverty in India.
Although the original bulb appears more cost effective at just 20 cents, the switch ultimately decreases electricity bill payments by 80%.
In March 2014, Prakash presented her brilliant idea at the Clinton Global Initiative University Conference, where she was awarded a fellowship to begin her project in India and formed a partnership with Philips, a tech company focused on healthcare, lighting and electronics. Together, Philips and Prakash brought cost-effective and eco-friendly light to 5,300 residents of Behlana Village.
This year, after winning Glamour magazine's 2015 Top 10 College Women contest, Prakash was awarded a $20,000 grand prize, which seriously advanced her fight against energy poverty.
Prakash is now focused on a project for the Philippines called Light for Life, developing a solar panel powered by daylight. Made possible by the money from Glamour, the solar panel will provide constant light and sustainable power to many homes for free.
An energy transformation saves a lot of money for many families, money that Prakash would like to see put towards food, health and education. Furthermore, efficient and long lasting light provides families with more time in the day for productivity, thus improving their overall quality of life, Prakash's goal from the start.
– Sarah Sheppard
Sources: Take Part, Glamour, Brighter Today
Photo: The Christian Science Monitor
https://borgenproject.org/wp-content/uploads/logo.jpg
0
0
Borgen Project
https://borgenproject.org/wp-content/uploads/logo.jpg
Borgen Project
2015-07-25 08:31:06
2020-07-03 16:37:56
NYU Student Fights Energy Poverty in India