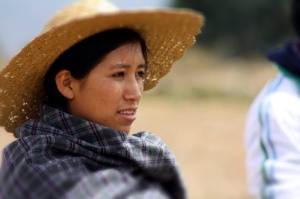 Bolivia is a South American country with a population of more than 11 million people. Due in part to the prevalence of "machismo culture" that views women as property, violence against women is commonplace throughout the country. Femicide in Bolivia is a prevalent concern.
According to the World Health Organization (WHO), femicide is the "intentional murder of women because they are women." Men most commonly perpetrate violence against women, especially male relatives and partners, and this treatment typically follows both repeated physical and verbal abuse. Intimate femicide, when the perpetrator is a partner or relative of the victim, is the most common form. Estimates show that it causes over one-third of annual female murders around the world. These five facts about femicide in Bolivia show the extent of gender-based violence and how the government combats the problem.
5 Facts About Femicide in Bolivia
Bolivia has the highest rate of femicide in South America. In 2018, the country had "two femicides for every 100,000 women." The first six months of 2019 alone saw more than 60 reported murders of women, or one femicide every two days. The prevalence of femicide relates to overall high levels of abuse and domestic violence against women. In 2016, an estimated 70% of women had been victims of violence by their partners.
There is a high degree of impunity for femicide. In 2016, a mere 4.7% of cases of violence against women made it to court and, of those, less than 5% were sentenced or closed. 206 cases of femicide reported over 23 months starting in 2013. However, in only eight did the court sentence the murderer for the crime.
Women have mobilized against femicide by organizing marches in protest. One such march took place in La Paz in August 2019. Hundreds of Bolivians, including president Evo Morales, joined forces to call out the country's patterns of violence against women.
Bolivia implemented Law 348 to attempt to combat femicide. This 2013 measure is also called the Comprehensive Law to Guarantee Women a Life Free From Violence. It considers femicide a severe form of violence. The law imposes a minimum sentence of 30 years in prison for anyone convicted. Part of Law 348's plan to eliminate femicide is a mandate for all levels of government to design and enforce policies specifically addressing gender-based violence. The law also demands that the victims and their families deserve justice.
President Morales has made eliminating femicide a priority for the national government. In 2019, he proposed declaring femicide a crime against humanity and partnering with police and prosecutors to ensure the crime is taken seriously. The Morales administration created a cabinet comprised of multiple ministries to focus on crimes against women and children to curb gender-based violence. Additionally, Morales proposed a tax on fuel to help fund changes within the school system that would provide a learning environment with less gender bias and training teachers on recognizing the signs of violence.
While violence against women is common in the country, the government is taking the problem seriously. They are making many attempts to eliminate gendered violence. Many of the laws passed have proven difficult to enforce. However, Bolivia continues to combat femicide and societal norms that lead to such high rates of violence against women.
– Sydney Leiter
Photo: Pixabay
https://borgenproject.org/wp-content/uploads/logo.jpg
0
0
Kim Thelwell
https://borgenproject.org/wp-content/uploads/logo.jpg
Kim Thelwell
2020-10-01 01:30:48
2020-09-30 07:40:16
5 Facts About Femicide in Bolivia