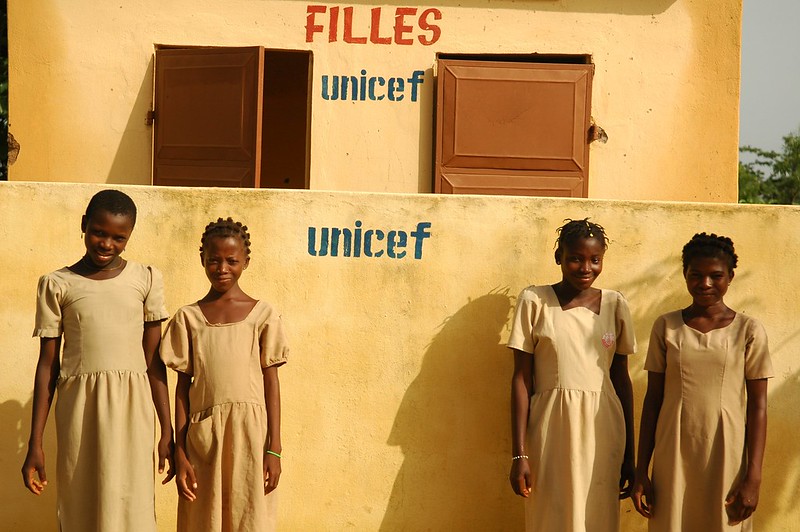 Female genital mutilation (FGM) is female circumcision — a ritualistic practice that occurs in several countries as a rite of passage leading to womanhood where someone removes the external genitalia of a female. Africa, Asia and the Middle East are where FGM is most prevalent. More than 200 million women today have gone through this procedure. This article, in particular, will focus on female genital mutilation in Togo.
About Togo
Togo, a West African nation on the Gulf of Guinea, comprises at least 30 ethnic groups, most being immigrants from other parts of Western Africa. The majority of its population lives in small villages throughout rural areas. For the purpose of economic planning, the country has five regions — Maritime, Plateaux, Centrale, Kara and Savanes.
Togo gained independence from France in 1960. Following this, rifts between the country's leaders and the rise of coups have left the people to fend for themselves. This has resulted in immense poverty. The year 2009 brought the establishment of a Truth, Justice and Reconciliation Commission. The goal of this commission was to investigate the political violence in the country from 1958 to 2005. The group published its final report in 2012. This report included numerous recommendations such as reforming the electoral system, the judiciary, and military and security forces.
Currently, Togo has an elected president. A 70% majority vote declared Faure Gnassingbé the winner.
Togo Women and FGM Practice
Women in Togo have dealt with inequality for years. Recently, they have gained more opportunities and improvements in equality. Women in Togo have become more involved in politics as well. However, these women tend to have ruling tribal family backgrounds or be successful businesswomen. Women in Togo have also received a much more developed education, and literacy rates have increased. These improvements bring knowledge and awareness of the outlining health problems from FGM. Support for the abandonment of FGM is higher among women whose mothers are more educated.
A percentage of women in Togo still support the practice of genital cutting. Therefore, they remain adamant about their daughters going through with it. Women are the primary guardians of this puberty rite which ties closely to women's status and power. The use of anesthesia is not common during the procedure.
In Togo, female genital mutilation is highest in Centrale. In fact, 13.5% of women aged 15 to 49 have experienced it. Savanes is the second-highest region with 7.6%. FGM is lowest in the southern Maritime and Plateaux regions with less than 2%. The most common type of FGM that people in Togo practice is the cutting and removal of flesh.
The most common age range for female genital mutilation in Togo is 4 to 14. However, infants and women preparing for marriage can also experience FGM. Sometimes, FGM occurs in women who are pregnant with their first child or who have just given birth. According to a survey from 28 Too Many, 73% of Togo women, aged 15 to 49, have heard of FGM; of these, 94.5% believe the practice must end.
Laws Against FGM
Law No. 98-016, dated November 17, 1998, is the main law relating to female genital mutilation in Togo. This law does not address FGM that health professionals carry out or cross-border FGM procedures. According to the September 2018 Togo law report from 28 Too Many, "Law No. 98-016 bans all forms of female genital mutilation in Togo and defines FGM as the total or partial ablation of the external genital organs of infant girls, young girls or women and/or all other operations concerning these organs." In November 2015, Togo unveiled a new penal code further criminalizing the practice of FGM.
However, Togo citizens have rarely enforced these established laws. In addition, a limited number of known court cases on the issue have occurred. This is due to the fact most cases had happened in rural areas where there is limited awareness of the law, or "traditional customs often took precedence over the legal system among certain ethnic groups," according to the report.
Strategies
The year 2016 saw the establishment of a national communication strategy to target traditional practices of FGM. This strategy included the support of the humanitarian aid organization, UNICEF. The strategy targets local community and religious leaders and partners with grassroots organizations to achieve commitments to end the practice. The strategy also educates women on their rights and provides alternative sources of income opportunities for former traditional FGM practitioners.
Many are still highly concerned regarding what to do about female genital mutilation in Togo. The practice, still viewed as a rite of passage for women, continues in rural areas. Several have voiced the urgency for the government to enforce the legislation and hold perpetrators accountable for their actions.
Just like in many other countries today, female genital mutilation is still a massive threat in Togo. Its women are in danger of physical and mental health issues from the procedure. More strategies are ideal, and proper execution of the laws that Togo has put in place will help the women in the country.
– Thomas Williams
Photo: Flickr
https://borgenproject.org/wp-content/uploads/logo.jpg
0
0
Yuki
https://borgenproject.org/wp-content/uploads/logo.jpg
Yuki
2021-03-06 01:30:45
2021-03-03 07:28:20
Female Genital Mutilation in Togo