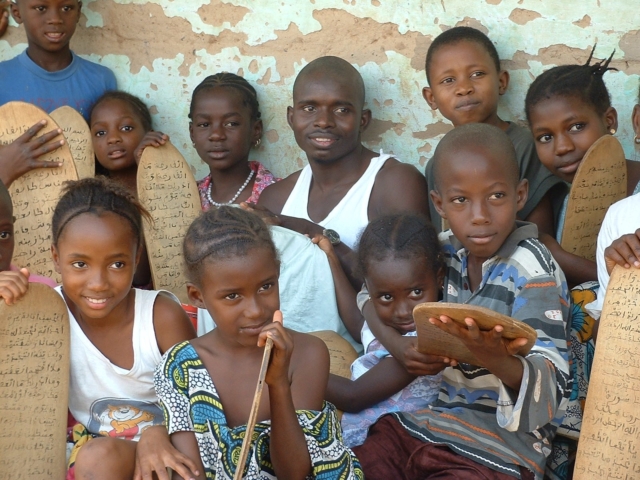 Female genital mutilation in Guinea-Bissau, also known as FGM, is the complete removal of the female external genitalia. It is a traditional cultural practice that young girls and women in Guinea-Bissau suffer. More than 400,000 girls and women have experienced an FGM procedure within Guinea-Bissau. If the practice of FGM does not end, half of the females in Guinea-Bissau will, unfortunately, experience FGM by the year 2030.
FGM is supposed to "guarantee" a female's virginity and fidelity after marriage. Certain communities conduct FGM to elevate the sexual pleasure of men. According to the World Health Organization (WHO), communities view FGM as "a necessary part of raising a girl and a way to prepare her for adulthood and marriage." The unnecessary procedure of FGM violates women and can impact their entire lives.
About FGM in Guinea-Bissau
Women in Guinea-Bissau have experienced torture and mistreatment for decades. If a female refuses to undergo FGM in Guinea-Bissau, those within her town may harass her and she will most likely have trouble finding a husband. The percentage of FGM procedures in Guinea-Bissau during the year 2014 was 44.9%. However, from the year 2014 to 2018-2019, the percentage increased to 52.1%. Due to the fact that many cases of FGM occur in girls from infancy to age 15, Guinea-Bissau has seen an increase in sexual and reproductive services.
Types of FGM in Guinea-Bissau
Furthermore, female genital mutilation in Guinea-Bissau consists of four different types of procedures. Additionally, many of the procedures occur with no anesthesia whatsoever. The main two that practitioners use in Guinea-Bissau are Type 1 and Type 2. Type 1 involves the partial or total removal of the clitoris and/or the prepuce, whereas Type 2 comprises partial or total removal of the clitoris and the labia minora.
After females experience FGM, they have to remain immobilized from hip to ankle for 40 days to allow for healing after the surgery. According to the Journal of Medical Ethics, "Several studies have indicated that many girls are subjected to FGM several times, particularly if the members of the family or their social network are not satisfied with the result of the first procedure."
An uproar has occurred due to the fact that unnecessary FGM procedures are happening across rural and eastern parts of Guinea-Bissau. According to the United Nations Population Fund (UNFPA), "In several countries, harmful practices meant to control women's sexuality have led to great suffering. Among them is the practice of female genital cutting, which is a violation of basic rights and a major lifelong risk to women's health." Several long-term risks of FGM are difficulty during childbirth, sexual dysfunction and psychological effects.
Plan International
Since about 52% of females have undergone Type 1 or Type 2 FGM, more than a handful of people are speaking about FGM's harm. For instance, some sections of Guinea-Bissau are addressing and doing public proclamations to stop FGM. In addition, the girls and women who have endured the procedure are encouraged to use their experience to educate others on the dangers of FGM so that the practice can come to a complete end.
An organization that seeks to advocate for those who have undergone FGM is called Plan International. This organization is fighting for women's rights and has partnered with Nickelodeon and The Body Shop to raise awareness and take action about the FGM issue. A 52-year-old woman named Siren from Guinea-Bissau shared her story with Plan International to inform and educate others about her experience and how she overcame FGM.
Plan International is working with community leaders in Guinea-Bissau like Sawandim Sawo, who performed FGM for 18 years before Plan International informed her of the dangers of the practice. As a result, Sawo joined Plan International to raise awareness by speaking to men, women and children. Plan International encourages girls to raise awareness about FGM in their communities by performing songs and creating poetry and drawings.
Tostan's Community Empowerment Program (CEP)
In addition, Tostan is a human rights organization that emerged in 1991 to educate African-Americans who had little to no schooling. Tostan began advocating for an end to FGM through the Community Empowerment Program (CEP) in Guinea-Bissau in 2008. CEP allows people to share human rights knowledge and connect with others through the program. More than 8,000 communities, including some in Guinea-Bissau, have decided to abandon the FGM practice as a result of CEP's efforts.
Often, practitioners use unsterilized scissors, razors or even a piece of glass to perform FGM procedures. Additionally, they frequently use the same tools on dozens of girls on the same day. Due to this course of action, a significant percentage of HIV transmission occurs as a result of FGM surgeries. Approximately 5.3% of the women's population in Guinea-Bissau are living with HIV.
The practice of FGM is a violation of women's rights and human rights. However, organizations such as Plan International and Tostan are raising awareness and speaking to communities about female genital mutilation in Guinea-Bissau. Such efforts can educate and inform people in Guinea-Bissau about FGM and how to eradicate it.
– Carolina Reyes
Photo: Flickr
https://borgenproject.org/wp-content/uploads/logo.jpg
0
0
Jennifer Philipp
https://borgenproject.org/wp-content/uploads/logo.jpg
Jennifer Philipp
2021-09-10 07:30:49
2021-09-10 00:52:26
Ending Female Genital Mutilation in Guinea-Bissau