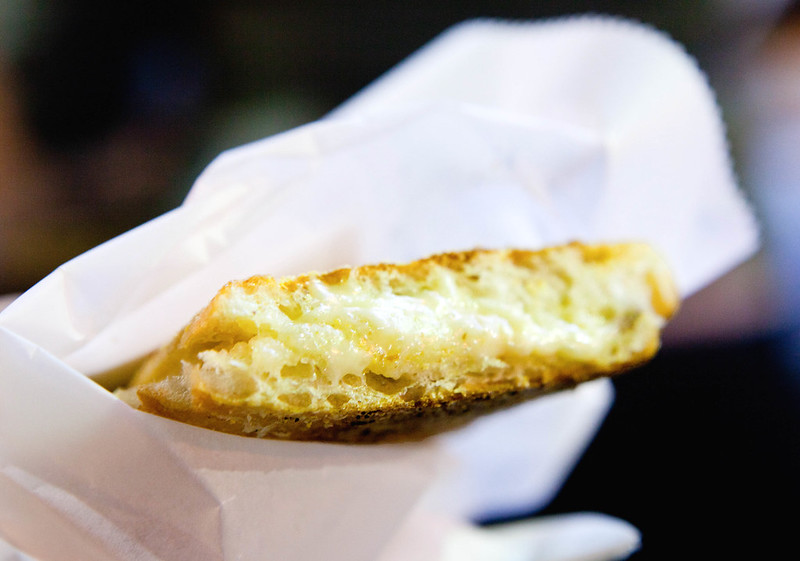 FeelGood grilled cheese stations have been popping up all over the country, from UCLA to Boston University and 23 other chapters across the United States and Canada. On Tuesday nights from 10:30 p.m. to 1 a.m. in the Warren Towers Late Nite Café at Boston University, FeelGood's grilled cheese deli comes alive. This station has been a staple at the university for years, selling grilled cheese sandwiches for $6.50. FeelGood is a non-profit social enterprise run completely by students that deliver 100 percent of its proceeds to charitable organizations that work to combat extreme poverty and hunger. Since its inception in 2005, FeelGood has raised $1.96 million for global poverty reduction efforts across 25 chapters.
FeelGood is devoted to the goal of ending extreme poverty by 2030 with the help of over 1,500 volunteers. Aisha White is one of those volunteers. As a freshman at the University of Pittsburgh, White received a flyer regarding a meeting about grilled cheese, "I love food and I love volunteering, so it seemed like a good fit. Like most students who attend their first meeting, I was drawn in by the grilled cheese—but stayed for the community of people who not only cared about ending global poverty but were dedicated to ending it in our lifetime."
The FeelGood grilled cheese system operates on three levels, the first is raising money. Originally, selling sandwiches was an easy way for FeelGood founders Kristin Walter and Talis Apud-Hendricks to raise money for their favorite non-profit organizations. Today, chapters raise between $15,000 to $30,000 a year and every cent goes to the Commitment 2030 Fund, a group of organizations whose initiative is to eliminate global poverty by the year 2030 in a sustainable manner. These organizations include the Pachamama Alliance, Water for People, The Hunger Project and Choice Humanitarian.
The second level of operations is conversation. FeelGood provides anyone who visits a grilled cheese shop the opportunity to engage in a dialogue on global hunger and poverty. President of the Boston University Chapter Abigail Mack says FeelGood is "an interesting way to get people involved and to take something really simple like cheese and bread and then turn it into a really big impact to make a difference." This leads to the third level, empowering youth. For more than a decade, FeelGood grilled cheese delis have displayed a proven means of empowering students with the opportunity to run a business and work towards ending global poverty by 2030. Anna Yum, Vice President of the BU chapter, says, "We're not just asking for money, we're also creating a business model."
Students can get involved by joining a chapter or starting one if their university does not have an existing chapter. As a low-effort way to get involved, any student can visit a local chapter or event to make a donation by purchasing a grilled cheese sandwich.
– Adam Bentz
Photo: Flickr
https://borgenproject.org/wp-content/uploads/logo.jpg
0
0
Lynsey Alexander
https://borgenproject.org/wp-content/uploads/logo.jpg
Lynsey Alexander
2019-12-01 07:30:38
2019-12-07 09:14:33
Combating Hunger Through FeelGood Grilled Cheese