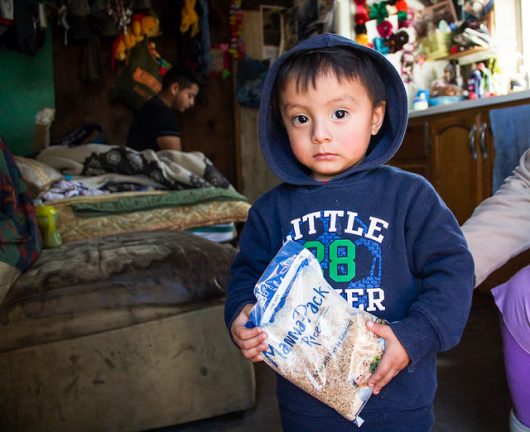 In 2014, the Mexican government reported that poverty within the country rose to 46.2 percent —  nearly half the population living below the poverty line. For the country with a population of just over 123 million, the startling percentage is equivalent to over 55 million people living in poverty. These people are defined as living on less than 2,542 pesos or $157.70 per month.
Despite nearly 80 percent of the population living in urban areas, mainly in or around the capital Mexico City, four percent of the population has unimproved drinking water and 15 percent has unimproved sanitation facilities.
Here are four nonprofits advocating, fundraising and working on the ground to help people in Mexico.
1. Children International
Working in ten countries around the world including Mexico, Children International is a nonprofit focused on helping kids living in poverty. With over 70 community centers and over 9,000 volunteers worldwide, Children International provides children living in poverty with assistance in health, education and employment through empowering programs and resources.
The long-term impacts aim to help break the cycle of poverty. Their website offers a number of ways to get involved including sponsoring a child by donating $32 a month, making a single donation or volunteering at one of their community centers.
2. Feed the Hungry
Relying on almost entirely private donations, Feed the Hungry delivers meals and nutrition education to children throughout San Miguel, Mexico. Through school meals, family education programs and community events, the nonprofit aims to alleviate poverty in the poorest communities. Feed the Hungry operates kitchens partnered with schools in 33 communities.
Most recently in 2017, they opened new kitchens in Moral de Puerto de Nieto, Los González, Puerto de Sosa and Nuevo Pantoja, feeding more than 400 additional children every day. You can help people in Mexico with Feed the Children by sponsoring a school kitchen, advocating throughout your community or volunteering on the ground.
3. PEACE
PEACE (Protection and Education: Animals, Culture, and Environment) is a nonprofit working in the Bay of Banderas, Mexico, to increase educational and economic opportunities in developing areas. To support improved quality of life, the nonprofit runs programs consisting of topics ranging from community education to Mexican culture preservation to environmental protection.
You can get involved by donating to the organization or volunteering for the company remotely or on the ground.
4. PVAngels
Focused on uplifting the communities in Puerto Vallarta, PVAngels combines activity-driven events with fundraising to create community awareness. The money raised goes to charities focusing on a variety of issues including environmental issues, health care, education, family assistance and recreation services.
You can help people in Mexico by donating to any one of PVAngels' charities or volunteering as a "partner for change" assisting directly the communities in Puerto Vallarta.
By utilizing nonprofits as well as individual volunteers to help people in Mexico, Mexico's future will hopefully be a flourishing one.
– Riley Bunch
Photo: Flickr
https://borgenproject.org/wp-content/uploads/logo.jpg
0
0
Kim Thelwell
https://borgenproject.org/wp-content/uploads/logo.jpg
Kim Thelwell
2017-09-03 01:30:08
2020-07-02 10:26:25
How to Help People in Mexico: Four Influential Organizations