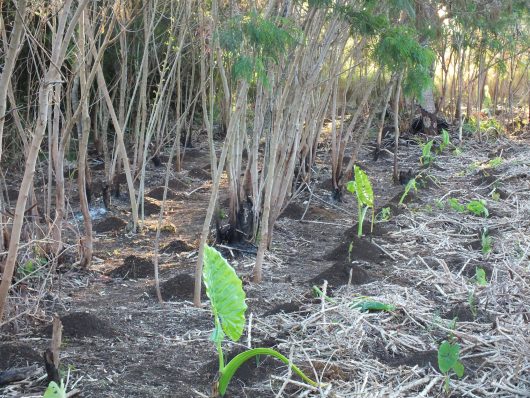 More than 70 percent of Tonga's population lives in rural areas with agriculture and fisheries as its main source of livelihood. The country's predominant economic activity is agriculture, so establishing sustainable agriculture in Tonga is essential to its economy.
Of all the Pacific Island countries, Tonga has one of the highest rates of subsistence food production. The method is self-sufficient and farmers produce enough food for local consumption with a little surplus for trade. More than 95 percent of Tonga's agriculturally active households engage in subsistence and semi-subsistence agriculture activity, and only five percent engage in commercial activities.
Small landholdings, typically eight acres or 3.24 hectares, enable sustainable agriculture in Tonga. Multi-crop systems based on root crops provide food security, employment and income.
Root crops constitute 50 percent of Tonga's total exports, with half being taro. Approximately 60 percent of Tonga's exports are destined for New Zealand.
Watermelon exports increased from 86 tons in 2010 to 271 tons in 2013. Tonga's goal is to export 1,000 watermelons per year to New Zealand over the next three years; New Zealand imports 2,500 tons of watermelons annually. Other export destinations include Samoa and American Samoa.
Tonga's Ministry of Agriculture, Food and Forests (MAFF) plans to improve sustainable agriculture in Tonga by implementing the Tonga Agriculture Sector Plan's four programs:
Climate Resilient Environment: Ensures that Tonga's natural resources are preserved

Enabling Environment: Focuses on improving Tonga's environment for the agriculture sector's operation

Sustainable Livelihoods and Healthy Foods: Improves farmers, knowledge, marketing techniques and technologies for sustainable and diverse agriculture

Sustainable Growth and Foreign Exchange Earnings: Increases exports and enhances import replacements
MAFF's main purposes are to:
Provide policy advice to the Tongan government on maintaining a sustainable and competitive agricultural sector

Provide policy advice on achieving social, economic and environmental benefits from limited natural resources

Administer government programs and legislation to support these objectives

Regulate imports to ensure Tonga is safeguarded against exotic threats

Regulate exports to satisfy importing country requirements
The Tongan government is focused on establishing a secure agricultural sector plan that promotes sustainable agriculture in Tonga. With the majority of Tongans reliant on agriculture, successful implementation of the Sector Plan is vital to the population.
– Carolyn Gibson
Photo: Flickr
https://borgenproject.org/wp-content/uploads/logo.jpg
0
0
Borgen Project
https://borgenproject.org/wp-content/uploads/logo.jpg
Borgen Project
2018-02-04 12:15:24
2019-11-08 02:07:14
Enabling Sustainable Agriculture in Tonga